Volunteer and Job Opportunities
Volunteer Opportunities
Due to COVID-19, we have limited volunteer opportunities. However, you may apply now, and we will be in contact as soon as we have availability. Thank you for your interest in serving persecuted Christians.
Short-term Volunteers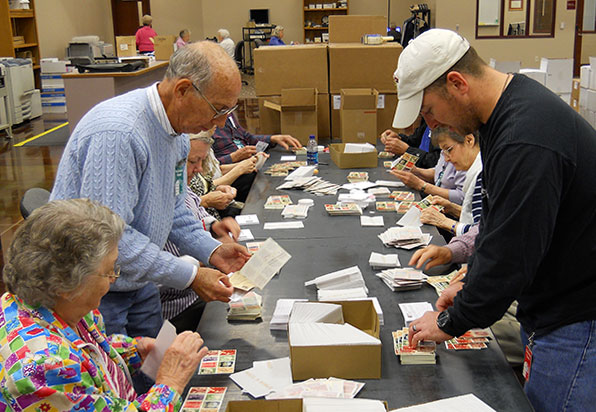 Short-term volunteers work at the Operations Center, performing a variety of needed tasks. They fold, count, sort, stack, stuff, shrink-wrap and place stickers, to name a few of the more common duties they perform. This area is clean and climate controlled. Volunteers are seated while they work. There are a few other jobs that require standing and lifting. Duties are determined by the individual volunteer and the work schedule. Short coffee breaks are taken at 10 a.m. and 3 p.m. A one-hour break is taken at noon for lunch.
Complete a Volunteer Application
Volunteer Housing
VOM provides furnished housing for volunteers who work an average of five hours per day. The housing provides all bed linens, a working kitchen, and living and dining areas. Housing is subject to availability.
VOM Voice
Learn how you can volunteer to be a Voice for our persecuted brothers and sisters right where you live.
Employment Opportunities
Please use a browser other than Internet Explorer to view the postings.