Matching Gifts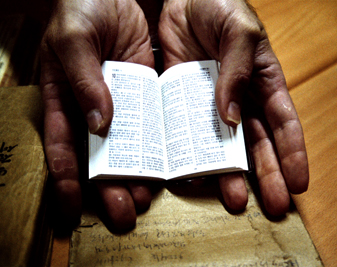 Did you know that your employer may match dollars you give to The Voice of the Martyrs to support the persecuted church? Many businesses—large and small—have matching gift programs to encourage their employees to support charity efforts. The Voice of the Martyrs received more than $30,000 through matching gift programs last year, including gifts from dozens of companies from AARP to Xcel Energy.
Even if you are retired, you may still be eligible to participate through your former employer's matching gift program.
As a 501(c)(3) organization, The Voice of the Martyrs qualifies for many matching gift programs. Here's how you can find out if your organization will participate:
Check with your Human Resources department to see if your company has a matching gift program.
Provide your company with a copy of the VOM tax identification number and IRS determination letter.

Fill out your company's matching gift form and send it along with your donation to:

The Voice of the Martyrs
Attn: Matching Gifts
1815 SE Bison Rd.
Bartlesville, OK 74006

We will complete the form and return it to your employer in order to receive the matching portion on your gift. In most cases we are able to verify that a company's donation is a direct result of a particular individual's donation. If possible, we send acknowledgment letters stating we have received your matched gift. Keep in mind that some companies make distributions quarterly or annually, so it takes some time for the donation to be matched and received and for your acknowledgment letter to be delivered.
If you have further questions about this program, feel free to call VOM's Strategic Partner Services office at 877-337-0458 or contact us.