Biographies
Learn More about VOM Staff
Cole Richards
President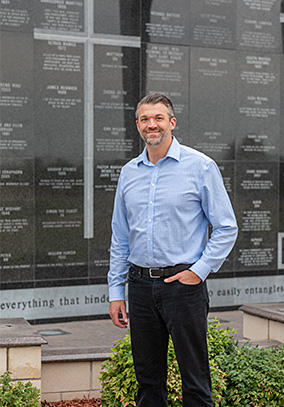 Cole Richards serves as President of The Voice of the Martyrs (VOM), where he leads the organization's global ministry work, including significant outreach both in the U.S. and abroad.
VOM ministers internationally by serving, and serving with, Christians who are severely persecuted for their faith. This work is carried out by a team of missions leaders from 24 nationalities based in 23 countries. VOM accomplishes more than 1,700 projects annually in 70 restricted nations and hostile areas by responding to persecution and advancing God's eternal kingdom on the world's most difficult missions frontiers.
In addition to leading VOM's service to persecuted Christians abroad, Cole serves as publisher and executive producer of VOM's publishing and media initiatives. This includes VOM Books, VOM Radio and VOM's award-winning monthly magazine that is distributed free of charge to more than 500,000 homes and churches each month. All of these ministry tools and channels serve as a voice for persecuted Christians, bring American Christians into fellowship with our persecuted brothers and sisters, and inspire believers around the world through the examples of our Christian family members who faithfully and joyfully witness for Christ.
Cole joined VOM in 2006 after living and ministering in a least-reached and restricted nation in the Middle East, where he, his wife and their children reached out to Muslims and supported house church networks of persecuted Christians.
Before entering full-time ministry, Cole served as a USAF officer, focusing almost entirely on the rise of Islamic terrorist groups in the Middle East. His life's calling and passion is to see the body of Christ unified to fulfill the Great Commission at any cost.
Cole holds a bachelor's degree in civil engineering as well as two master's degrees: one in missiology, with a focus on evangelism in the Muslim world, and one in business administration (MBA) in the context of organizational leadership.
Petr Jašek
Global Ambassador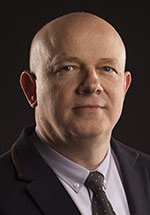 Since 2002, Petr Jašek has worked with The Voice of the Martyrs (VOM) to help aid and assist persecuted Christians in hostile areas and restricted nations. His background in hospital administration was beneficial in his role overseeing VOM's efforts to provide medical care to Christians injured by Boko Haram attacks in Nigeria. As Petr traveled to meet with persecuted believers, he encouraged them with stories from his own experience growing up as the son of a pastor who was persecuted in communist Czechoslovakia.
In December 2015, Petr's life changed dramatically when he was arrested at the airport in Khartoum, Sudan, after meeting with Christians there to evaluate how VOM could best serve them. Instead of continuing his work with imprisoned Christians and their families, Petr became a prisoner himself. Instead of delivering VOM aid to families of persecuted Christians, Petr needed VOM to help and support his own family.
Petr was convicted of espionage and sentenced to life imprisonment, before the Czech government negotiated his release in February 2017. Petr had times of discouragement, but he also found God's faithfulness to be real and true in prison. He turned his imprisonment into an opportunity to grow in Christ, sharing his faith with others and encouraging the Christians imprisoned with him.
Throughout Petr's 445 days in prison, VOM and Christians around the world stood with his family through prayer and other means of support. When Petr was released from prison, he returned to his wife, Wanda, and two grown children in the Czech Republic.
Petr continues to work with VOM, traveling around the world to speak about his time in prison and to encourage believers to stand with our persecuted brothers and sisters in prayer and action.
Todd Nettleton
Chief of Media Relations and Message Integration
Host, The Voice of the Martyrs Radio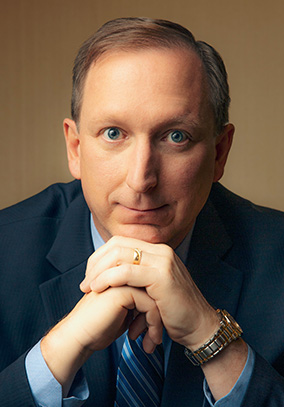 Todd Nettleton is Chief of Media Relations and Message Integration for The Voice of the Martyrs and hosts The Voice of the Martyrs Radio. Todd serves as a voice for persecuted Christians through writing, speaking and working with the media to tell people in the United States about the faithfulness of Christ's followers in 70+ nations where they face persecution.
Todd's newest book, When Faith Is Forbidden: 40 Days on the Frontlines with Persecuted Christians, was published by Moody Publishers in 2021. In the book, Todd invites readers to travel with him and hear 40 powerful stories from persecuted Christians.
In his more than two decades of service with VOM, Todd has traveled to more than 20 nations to interview hundreds of Christians who have endured persecution. He has been interviewed more than 3,000 times by various media outlets, including CNN, the Associated Press, the Los Angeles Times, the BBC, Moody Broadcast Network, Christian Broadcasting Network, The Voice of America, Mission Network News and Trinity Broadcasting Network.
In 2014, VOM launched a weekly radio program that Todd hosts and produces. Guests have included Christians persecuted for their faith as well as family members of Christians martyred for following Christ. The show was named Program of the Year in 2016 by the National Religious Broadcasters. It airs weekly on more than 1,050 radio stations, and the podcast version reached #1 on iTunes' "Religion and Spirituality" podcast chart. You can find a broadcast station carrying VOM Radio and listen to all episodes online at VOMRadio.net.
Todd was also part of the writing team for four VOM books, including the bestselling Extreme Devotion and 2007's FOXE: Voices of the Martyrs.
A former sportswriter, Todd is a graduate of Bartlesville Wesleyan College (now Oklahoma Wesleyan University) and has done postgraduate study at the University of Oklahoma. As the son of missionary parents, Todd spent part of his youth in Papua New Guinea and the rest in Southern California.
Todd and his wife, Charlotte, have two grown sons and two daughters-in-law. In his spare time, he enjoys reading, writing, music, travel and sports, including serving as commissioner of a fantasy football league.
Pastor David Robbins
Director, VOM Church Leader Network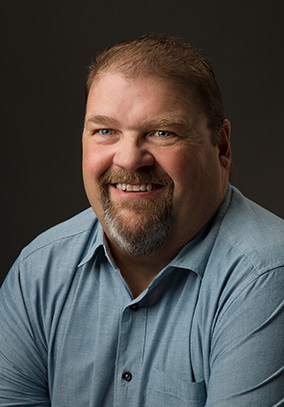 Pastor David Robbins is the encouraging voice and resource provider for the members of VOM's Church Leader Network. He also serves as VOM's lead for development of resources for use by church staff and volunteer leaders.
Serving Christ through the local church since 1984, Pastor David has served in a variety of both bi-vocational and vocational pastoral roles — including Sr. Pastor, Adult Ministry Pastor, Student Pastor and Discipleship Pastor — in churches ranging in size from 100 to 8,000 attendees. He has served in church plants, growing churches, plateauing/declining churches and in an Outreach Magazine "Top 100 Fastest Growing Church." His experience is well suited for equipping pastors and ministry leaders to set ministry direction, shepherd people and communicate truth.
Pastor David is passionate about helping God's servants lead others in advancing the Great Commission, and he understands the context of those who live as bold and faithful witnesses in hostile areas and restricted nations. In 2003, he co-founded a missions organization that equips and encourages indigenous church leaders in Asia. This ministry, which was entrusted to an indigenous leadership team in 2010, helps ensure that local church leaders receive the biblical training they so desperately need. In addition, as a church missions pastor, he helped establish and coach the leaders of a thriving discipleship ministry in the Middle East. He has served churches and church leaders in 14 nations on five continents.
Pastor David and his wife, Shannon, are blessed with two grown sons, three grandchildren, four dogs and 60 chickens.