Nigerian Christians Grieve Family Killed in Boko Haram Attacks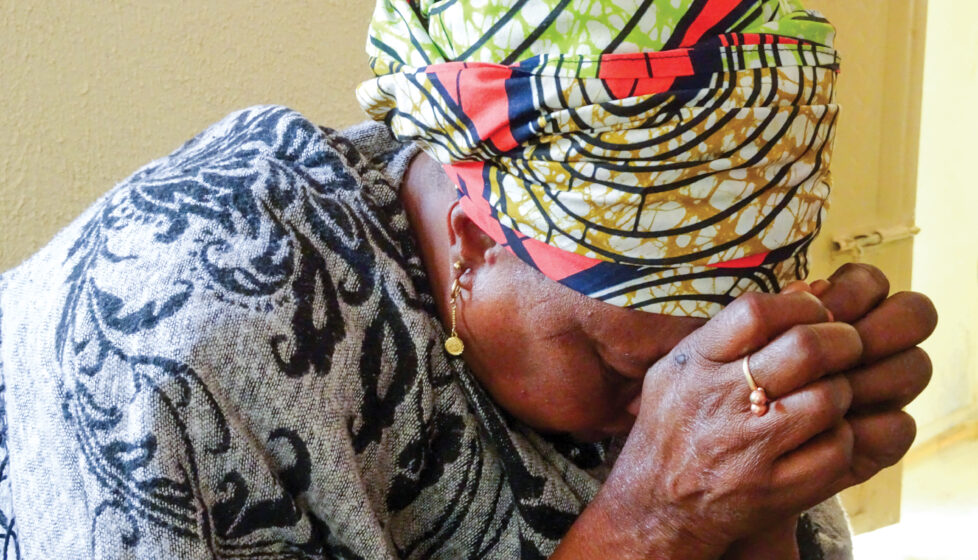 A Sisterhood of Grief and Comfort
Deborah and Christina have lost children, husbands and homes in Boko Haram attacks, but even great suffering has not shaken their trust in God's providence.
As Deborah chatted with a neighbor under a mango tree one day, five young men drove up, jumped out of their truck with machine guns and walked purposefully toward her home. Her nieces, 9-year-old Palmata and 7-year-old Kumai, whom she had adopted, ate their after-school snacks just outside the front door while Deborah's husband sat inside the house preparing for a Bible study that evening.
Deborah quickly followed them into her house, but one of the men stopped her in the hallway. "You have to lie down!" he barked at her.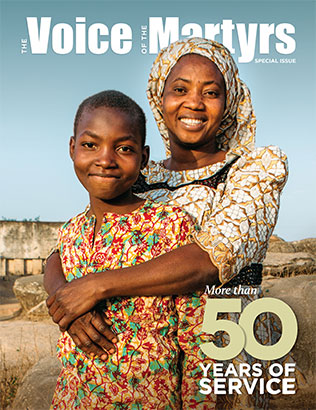 As she lay on her stomach, the armed man pressed his boot into her lower back. Then she heard four shots in the room where her husband was studying. Overcome with terror, Deborah started praying. She believed that she would be next.
To her surprise, the killers left her cowering in the hallway. Once outside, however, they grabbed her young daughters and forced them, screaming, into their truck.
"Why are you taking us?" Palmata cried.
Deborah scrambled to her feet and ran after the truck, but she soon stumbled and fainted in the cloud of dust left in its trail.
When she woke up in the hospital, the medical staff confirmed her fears — her husband had been killed and her girls had been kidnapped. She was immediately hit by the grief already shared by so many Nigerian women.
Deborah was desperate to get her girls back. After being released from the hospital five days later, she shared photos of them with the military police and with neighbors, hoping someone would recognize them. But no one could help her.
Deborah had five older sons, and after the attack she sent all but the youngest to live in a safer city, where they wouldn't be forced to join the Islamist group. She believed her youngest son, who was 12, would be safe with her.
But three months later, two men ambushed him as he walked home from school. "He was shot in the head and the chest," Deborah said. After his funeral, Deborah packed her things and moved into her church. She no longer felt safe in her own home.
Soon, however, rumors circulated that Boko Haram soldiers were planning to attack the church. Deborah, her pastor and his family fled to the relative safety of a camp for internally displaced people. Deborah later learned that the extremists had stolen all of her belongings and burned her house.
In a matter of weeks, she had lost her husband, her two daughters, a son and her home.
"I wasn't in my real mind," she said. "I lost myself completely. I lost weight. I was going through a lot of trauma. I didn't let myself feel their deaths."
Deborah struggled with hopelessness for about three years, but she eventually began to trust that God had a plan and a future for her. "I feel whatever God's plan is — if it is His will for me not to get the girls back, then lead them to heaven, but if it is His will to let us come together again, let the men release the girls," Deborah said. "That is my prayer. I know that no matter what, we will still meet at God's feet."
Today, Deborah shares a home with a woman in a different city and supports herself with a cleaning job. She has forgiven the men who took everything from her, and she prays that they will repent.
Attacked by Cover of Darkness
Christina had just headed for bed when she heard gunfire erupt throughout her village in Borno state, Nigeria. And the sounds were getting closer.
She quickly scooped up her sleeping 5-year-old daughter, Rejoice, and prepared to run for safety. Her husband and their other eight children were already camping in the mountains — a common precaution ever since Boko Haram began attacking their region in northern Nigeria.
Before Christina could leave her house, however, she was struck in the arm by an attacker's bullet. The bullet passed through her arm and pierced Rejoice's back, killing her instantly. As Christina's bleeding arm grew weak, she involuntarily dropped her daughter's lifeless body on the ground.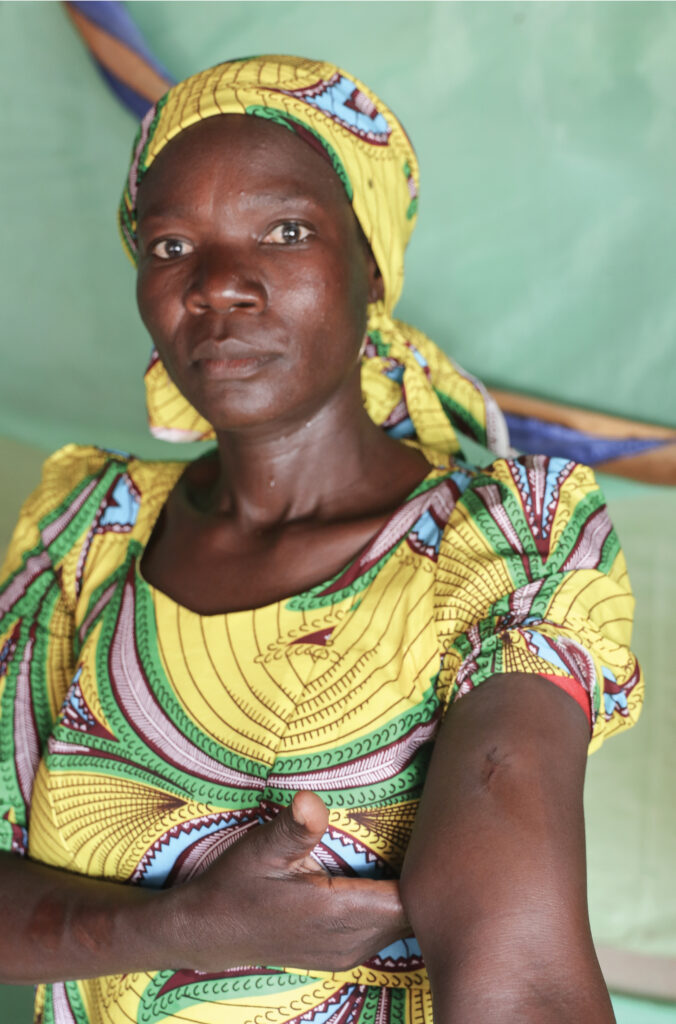 Christina had feared that her family would one day suffer from a Boko Haram attack, but the pain was far worse than she had thought possible.
"When we used to hear about the killings of Boko Haram, I felt if I ever came in contact with Boko Haram I would die because I can't withstand them," she said. "But when it happened, I was not even able to feel the pain from the gunshot I had. My pain was the death of my child."
Christina's family currently lives with relatives in another village. They lost another child to illness after the attack, so she and her husband now have seven children. Although she has overcome much pain, as a mother she will always feel her loss.
The Road to Healing
Both Deborah and Christina have struggled since these Boko Haram attacks, but with time and the help of their families and churches, they have gained a deeper relationship with God. VOM has provided Christina with food and Deborah with encouragement.
"Through the prayers of pastors and believers, and their encouragement, and to see what happened to others, was an encouragement to me," Deborah said. "I am not able to forget that encouragement."
A Bible study also helped Deborah make sense of her losses.
"We went through the Book of Job and tried to understand what he went through," she said. "It is not different from what we went through, so it encouraged me. The pastors also encouraged us that we are not permanently here on earth; all living on earth is temporary for us."
Every time Boko Haram releases some of their more than 2,000 captives, Deborah rushes to see if her two daughters are among them. So far, they have not been. Deborah asks that we pray for their safety and their return.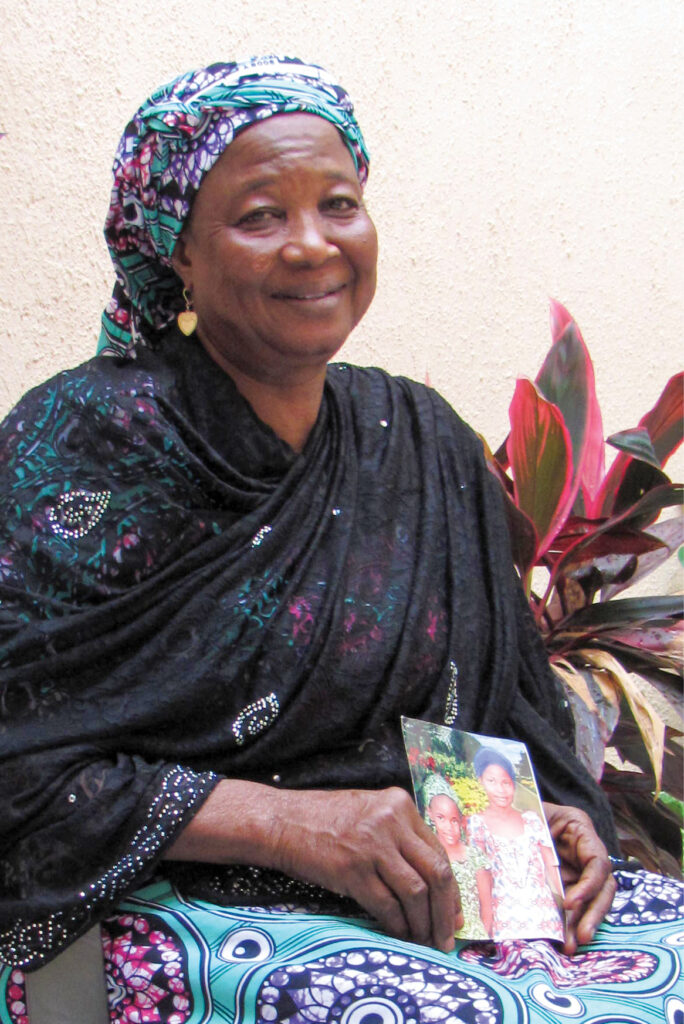 Christina said she, too, has been able to experience joy, but it hasn't been easy. Throughout her healing process, she has clung to precious memories of Rejoice. She is grateful for the five years God gave her with her daughter and also for the life ahead of her.
"Deep inside of me I felt the Lord saved my life for a purpose," she said, "and one of the prayers I am praying now is that God should just help me to walk more closely with Him every day of my life."
While she may never fully understand why God spared her life, she has seen some positive change in her family since the tragedy.
"One of the strong things that I have seen is that God has spared my life to be able to grow my children in a godly way," she said. "One of my daughters became stronger in the faith and only sings praise to God. Each night, we pray before we go to bed. Even if I fall asleep, my daughter will wake me up and remind me, 'Mom, we have not prayed.' That has been encouraging."
Christina asks that we pray for the children of northern Nigeria.
Deborah and Christina belong to a sisterhood of grief that, sadly, continues in northern Nigeria. Despite their suffering, they remain faithful to Jesus and take comfort in knowing they are part of a global family of believers who stand with them in times of grief and joy. They also know this world with all its troubles is not their eternal home — and that gives them hope.
Nigerian Christians Grieve Family Killed in Boko Haram Attacks