11-Year-Old Girl Asks God to Forgive ISIS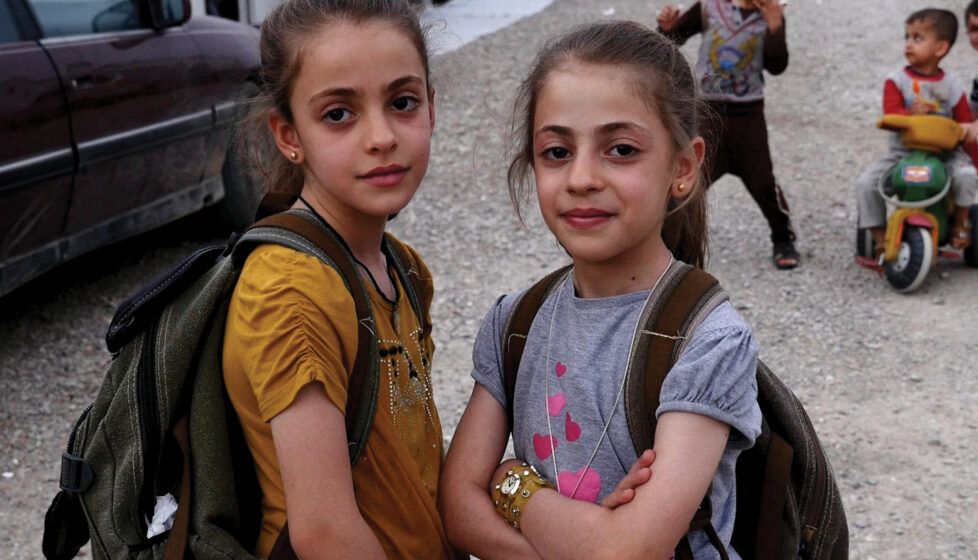 When asked what she prays for, 11-year-old Myriam Behnam was quick to answer. "When I pray, I pray that God might help us to go back home," she said, "and that the peace of God might come all over Iraq. And also, may God forgive ISIS."
Myriam, her 10-year-old sister, Zamarod, and their parents, Walid and Alice, fled their home near Mosul, Iraq, more than a year ago when the self-proclaimed Islamic State (ISIS) gained control of Mosul and the Nineveh plains. Since that time, the family has lived in the northern Kurdistan Region along with more than 1 million other displaced Iraqis. Life is not easy in the refugee camp, but Myriam doesn't harbor any bitterness.
"I will only ask God to forgive [ISIS]," she said in a March 2015 interview with SAT-7 TV. "Why should they be killed?" Myriam's surprising forgiveness of ISIS reached millions after being broadcast on the Christian satellite TV station.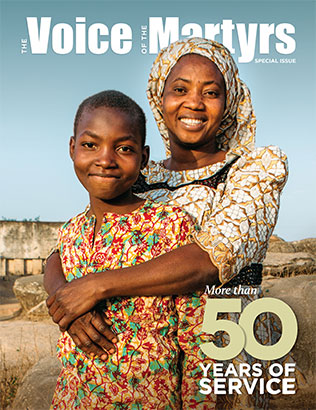 Although it's difficult to know how many people watched the interview on SAT-7, its five channels reach an audience of 15 million in North Africa and the Middle East. In addition, the video was copied digitally numerous times and went viral on social media, reaching more than 1 million people online. Her interview inspired the social media hashtag #PrayForMyriam.
Myriam said she's grateful for the way God has used the interview to reach people with His message of forgiveness.
"I'm thankful for everything that has been done for us," she said. "We've been given food and this [mobile home] to live in, and we've been provided for our essential needs. The words I am speaking to you are not coming from a random place. They come from the Holy Spirit. The Holy Spirit gives me these words to tell you. And it is the real need of the Spirit for the people."
A MODEL FAITH
Myriam's ability to forgive Islamic extremists is rooted in the Scriptures, which she loves to discuss.
"In the Bible, Jesus said to us, 'Don't be afraid, I am with you,'" she said. "And also, He said, 'Forgive others no matter who is hating you.' You have to forgive them."
Her faith is encouraged by that of her parents, who helped Myriam and Zamarod develop a love for the Bible, attending church and singing hymns.
Myriam's father said he couldn't be more proud of how her faith has inspired millions and glorified God.
"I'm thinking God gave me a nice daughter to disseminate the Word of Jesus to all the world through the media," Walid said. He is thankful that Myriam sees the interview not as a way of becoming famous but as a way of glorifying God and sharing a message of peace.
The SAT-7 reporter who interviewed Myriam, Essam Nagy, said she clearly comes from a loving, faith-nurturing family. He recalls Myriam being so persistent in wanting to be interviewed that she held his hand for 45 minutes.
Essam thinks her story resonated with so many people, including himself, because people needed to hear a message of hope during a time of despair.
"I think we need to see the truth and the light inside the darkness," he said. "Myriam is living in a very not good environment, but she bears a lot of peace inside her. And I think everyone living in the Middle East, and abroad, would love to see this amount of hope. For the people in the Middle East, they need that hope, and for people abroad to know everything in the Middle East is not that bad. We still have these jewels and this candlelight still shining — even in the darkness."
HOPE FOR THE FUTURE
Life as a refugee is not easy, but Myriam's family knows their situation is much better than it could have been. Myriam is attending school, which provides some sense of normalcy.
"I love everything at the school," she said. "For example, through math I can learn how to count. With science, I can learn many things about the universe. I will get much education through the various subjects at the school."
As we continue to hear stories of Islamic extremism and Christian persecution in the news, Myriam encourages those in the West — especially children — to reflect God's love in their own lives.
"I'd like to encourage the children in the United States to love God and share their faith with their friends everywhere," she said. "They don't need to be frightened. Also, things that happen in their lives, they should learn from us and our lives. This should not be to get something or to get glory for ourselves. It is for the glory of God, and I'm not doing this interview to get something for myself or for the sake of my family. It is for the sake of God because God lives, and we want to do everything for the glory of God and also for exalting God in our lives."
11-Year-Old Girl Asks God to Forgive ISIS