Get a FREE copy of VOM's Global Prayer Guide with any gift
Give Now
Vietnam
Restricted
Overview:
Vietnam has a repressive Communist government that actively restricts Christian worship in many ways. While Christian worship is legal, the government views Christians and churches as a threat to its power and control. Minority tribal groups, such as the Hmong, generally face the most violent and harsh forms of persecution, while Christians in urban centers experience pressure and harassment instead of violent opposition. Churches continue to grow as believers faithfully reach out despite these challenges.
Major Religion:
Most Vietnamese people practice a blend of ancestor worship and Buddhism. Roughly 10 percent of the population are Christians.
Persecutor:
The government imposes some restrictions, while local authorities and community members violently persecute Christians in rural areas. Christian converts are persecuted by family members.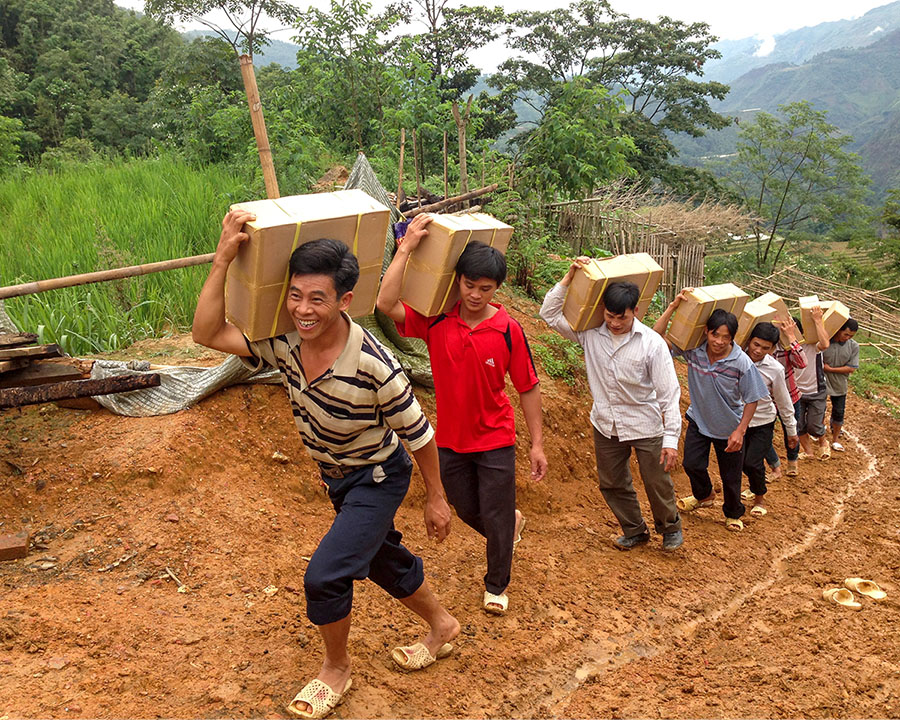 What It Means To Follow Christ In Vietnam:
New Christians in tribal areas are often evicted from their homes and villages by local authorities. Officially recognized churches are harassed by the government and are expected to report their activities and teachings to the government. All churches face government opposition when they evangelize and attempt to conduct community events. Within rural and tribal areas, believers can often meet openly, but Christian converts are targeted for harsh persecution. Christians are denied social services, utilities and access to schools.
Access To Bibles:
It is legal to own a Bible, but distribution is difficult in rural areas. Give Bibles
VOM Work:
VOM responds to persecution and provides training for pastors and believers. We also distribute Bibles to tribal Christians and provide ministry tools for front-line workers. Give to VOM's Global Ministry
Prayer Requests:
Pray that new believers will stand strong while facing family rejection, evictions and beatings.

Pray that church leaders will minister well and remain strong in faith.

Pray for new believers experiencing persecution through the loss of homes, land and livelihood.

Pray that more Bibles will be printed and distributed to meet the growing need.

Pray for those distributing Bibles in areas tightly controlled by the government.

Pray for persecuted believers receiving medical treatment.

Pray for the families of believers imprisoned because of their faith.