Turkmenistan
Restricted
Overview:
Turkmenistan is a profoundly restricted country. There are only eight Protestant churches in this country of 5.6 million people. Commitment to Islam is growing among the population. In spite of restrictions, the gospel is being proclaimed regularly through satellite television and personal testimonies. The country has prospered economically because of its natural gas reserves and access to the Caspian Sea. Due to a long history of dictatorship, Turkmenistan remains closed and isolated. Schoolchildren swear an oath of allegiance to the government every morning.
Major Religions:
Most Turkmen identify as Muslim.
Persecutor:
The government persecutes evangelical Christians.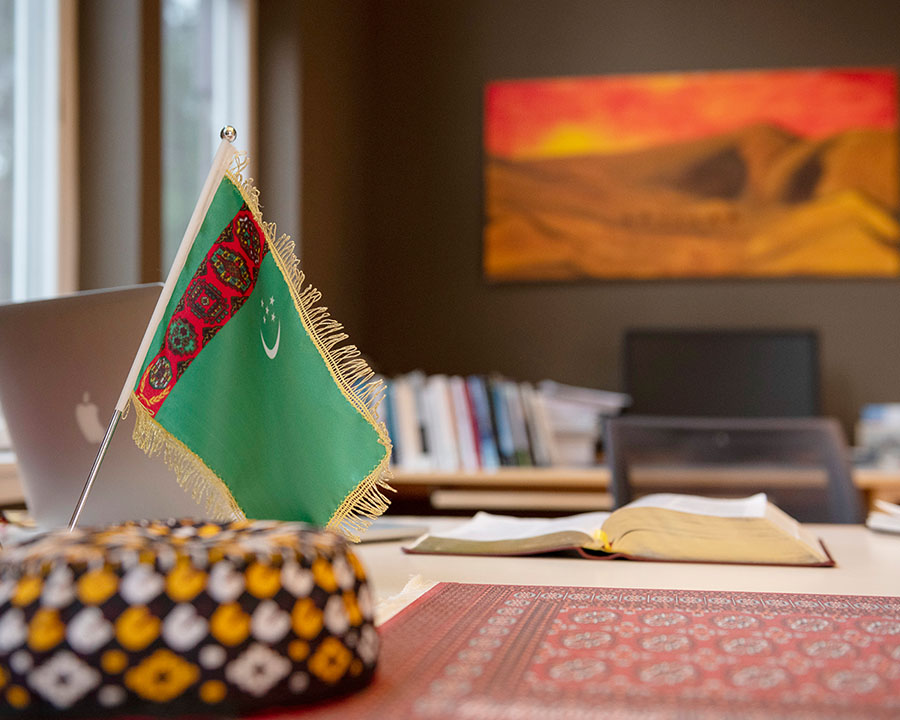 What It Means To Follow Christ In Turkmenistan:
Churches meet openly, but they are closely monitored. Many Christians live under the reality that their home could be raided at any time by the authorities searching for Christian literature. Some families worship together in secret. If the government hears of a Turkmen coming to Christ, the new believer faces immediate pressure. It's also difficult for believers to travel out of the country for Christian training or encouragement. VOM has helped families of imprisoned pastors in the past.
Access To Bibles:
A Turkmen Bible was recently published, but it is difficult to obtain. Give Bibles
Prayer Requests:
Pray for creative and wise ways to share the gospel under tight governmental controls.

Pray that the Turkmen Bible will be given legal status.

Pray for believers distributing Christian literature in the Turkmen language.

Pray that Christians will be able to download existing Turkmen resources and watch Christian programs.

Pray for unity and cooperation among the pastors of registered and unregistered congregations.

Pray for President Gurbanguly Berdimuhamedow.