North Korean Government Listens in on Illegal Radio Programs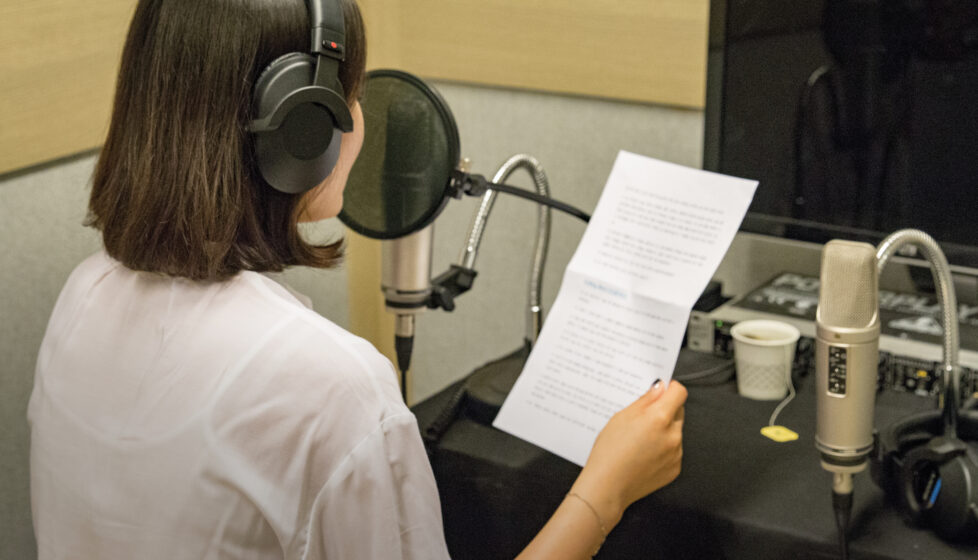 The young woman settled into her seat in front of a microphone in a closet-sized studio. Hannah skimmed the script, took a breath, and began to read. Once an eager listener on the other side of the broadcast, Hannah is now a familiar voice of forbidden Christian programming that is broadcast into North Korea.
When Hannah was a child in North Korea, she spent nearly every night huddled next to the radio with her father. "It was illegal to listen to the radio, but we did it in secret," Hannah said. Though forbidden, her father managed to purchase one so they could tune in to South Korean radio stations. Even today, the North Korean government attempts to "jam" outside signals and confiscate illegal radios. Citizens caught with one are arrested.
Her father was cautious, warning the family to keep their radio a secret. They waited until after midnight, when all the neighbors were asleep, to listen to it. When they did, they heard about a world that was completely different from the one described by their North Korean leaders and by Hannah's teachers at school. She had a strong relationship with her father, and they often discussed what they heard on the radio programs.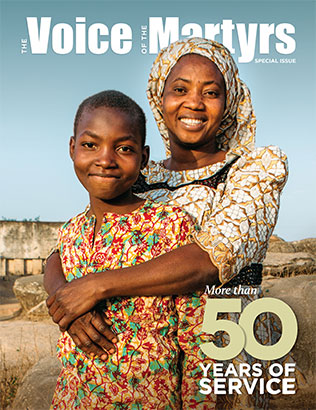 Hannah's father especially enjoyed listening to Christian sermons. As a teenager, Hannah thought the sermons were boring, but her father explained that the sermons helped him figure out the truth about life, why he was born and the meaning of humanity. At the time, Hannah was interested in other programs. "The music was very different than North Korea," she recalled. "It made me curious."
As they listened and learned about the world outside, the family began to consider a risky option — leaving their home country. "The original plan was that I would [leave] first, and after they made more money for the broker's fee, the whole family would come," Hannah said. While she couldn't know it at the time, the day the broker came to sneak her into China was the last time she would see her family.
From China, Hannah traveled on to Thailand, where she was placed in a temporary detention center for North Koreans. Then, after being cleared and released from the center, she eventually made it to South Korea.
Hannah was 19 and alone in a new country, and she missed her family. One day while passing by a church, she decided to go in and introduce herself as a North Korean. "They welcomed me into the church," she said. "At that time it was the most difficult time of my life, and the church was there."
Hannah began attending the church, and as she listened to the sermons she remembered those that she and her father had listened to on the radio. "I definitely grew a lot in faith coming [to South Korea]," she said.
Her family never made it out of North Korea. Shortly after Hannah left, the North Korean leader Kim Jong Il died, and tightened border security made defection almost impossible. Once a year, she pays a broker to place a secret call to her family, but the calls are kept short so they can't be monitored. During one call Hannah learned that her beloved father had passed away, and more recently she hasn't been able to contact her family at all. "The situation back there with my family is very difficult, painful," she said. She prays that she will hear from her mom soon.
From Listening to Speaking
Hannah made a life for herself in South Korea and continued to grow in faith, but she longed for meaningful Christian service. So when an elder in her church mentioned a radio program that VOM Korea produces and broadcasts into North Korea, she knew it was the missing piece.
She soon became involved in the radio work, confident that her father would be proud of the way she was reaching out to her countrymen. Hannah now spends two Saturday mornings each month recording Christian programs at the studio.
The banned shortwave radio broadcasts are just one way VOM works to spread the gospel inside North Korea. Understanding the radio broadcasts' effectiveness, the Communist government attempts to block this particular radio station. Earlier this year, electronic interference became so severe that VOM radio engineers decided to switch frequencies.
Hannah's announcements of Christian music, Scripture readings and sermons in the North Korean dialect engage North Korean listeners in a way that a South Korean announcer could not. After years of separation, North Korean and South Korean dialects differ enough that North Koreans can have trouble understanding South Koreans.
A recent North Korean defector who is not a Christian told VOM staff he regularly listened to the radio broadcast in North Korea simply because he appreciated the announcer's soft voice. He even had the program schedule memorized.
As a former listener, Hannah understands how important these programs are in reaching North Koreans with the gospel, and she is sure her involvement in radio work is not an accident. "There was a plan for me to be involved with radio, too," she said. "It is definitely not by chance."
When she finishes recording, Hannah picks up her bag and returns home. While she may not see the immediate results of her work, she knows that all over North Korea, people are listening.
North Korean Government Listens in on Illegal Radio Programs