Muslim Burns Brother's Bible, Finds Christ Through Vision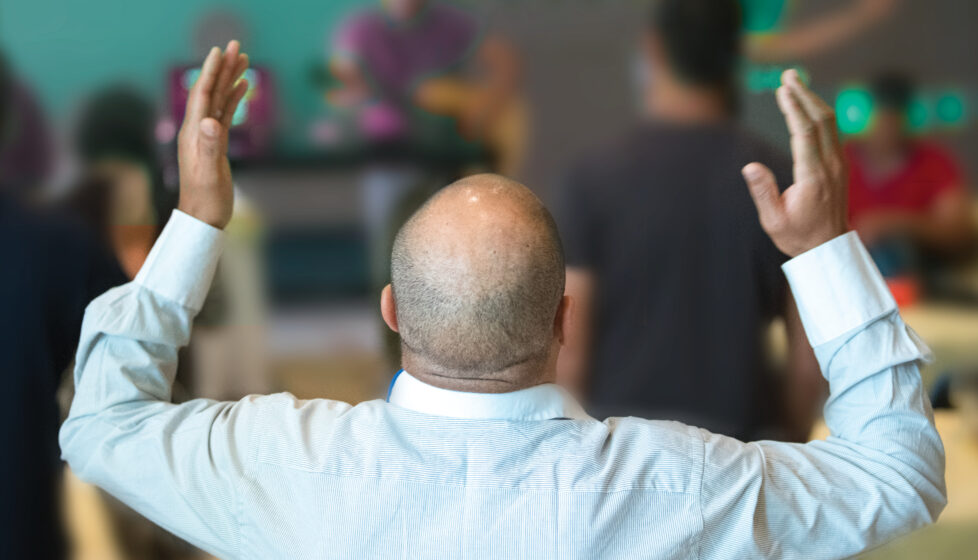 When Mustafa learned that his younger brother, Omar, had become a Christian after hearing the gospel from a visiting evangelist in their Moroccan city, he felt he had no choice but to act.
On that day in 2005, he grabbed his brother's Bible, a book he considered counterfeit and unclean, and burned it along with the rest of Omar's Christian literature. As the oldest son, he then kicked Omar out of their family's home; his hatred of Christians barred him from sharing a house with an apostate. In Morocco, Islam is entwined with every aspect of life, and the country is ruled by a monarch believed to be a direct descendant of the Prophet Muhammad.
Mustafa stayed in contact with Omar, hoping to draw him back to Islam. He eventually visited his brother and asked him for a Bible; he thought that if he could show Omar the Bible's errors, he would return to Islam.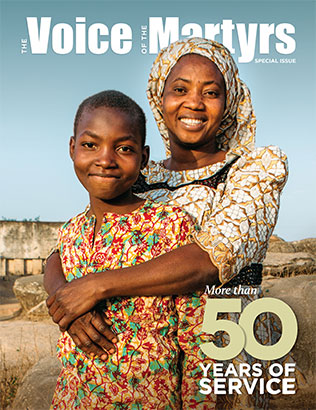 Omar gladly gave his older brother a Bible and pen, suggesting that he mark each verse that he found problematic. The brothers then discussed the verses that Mustafa highlighted, and Mustafa felt increasingly torn between Islam and Christianity.
When he read Matthew 7:7, "Ask, and it will be given to you; seek, and you will find; knock, and it will be opened to you," he felt a desire to respond to the Scriptures for the first time. "I asked, 'God, where are You?'" Mustafa said. "'If You are the One who governs all the world around us, You can tell me the truth. Is the truth from the Bible or the Quran?'"
Changing Relationships
In the midst of his confusion, Mustafa had a vision in which he fell into a deep hole in the ground. As he tried to save himself during his fall, he saw a man whose face was obscured by light. This man, the only one who could truly save him, reached out and embraced him.
After the vision faded, Mustafa felt at peace. He opened the Bible Omar had given him and, unintentionally, flipped to Matthew 7:7. "At this time I could recognize what it was telling me," Mustafa said. "I could recognize that the person who held my hand and gave me a hug … was Jesus Christ."
He then eagerly shared the experience with his brother, who invited him to his church. He met with a pastor, who helped answer his deeper questions, and two months later he turned his back on Islam and placed his faith in Jesus Christ.
His Muslim wife, Salma, soon noticed changes in his behavior. Impressed by the peace she saw on her husband's face, Salma didn't mind if he read the Bible. And after considering the claims of Christ for herself, she later decided to follow Him, too. As Mustafa and Salma grew closer together in Jesus, Mustafa's mother and siblings grew bitter toward him. They felt as if he had abandoned them by leaving their family's faith.
At the same time, Mustafa's relationship with his country was also growing more turbulent. In 2010, the Moroccan government expelled dozens of Christian foreigners. As a result, Mustafa lost his construction job building structures for a Christian-run orphanage when authorities closed the orphanage and expelled its Christian leaders. Local business owners then linked Mustafa's sudden unemployment to his Christian faith, and nobody would hire him. His mother told him God had cursed him for leaving Islam.
Under Investigation
At the police station, an officer pointedly asked Mustafa what religion he followed. When Mustafa answered "Christianity," the officer grew angry. His data on the village indicated that no Christians lived there. Mustafa and Salma as well as Mustafa's brother, Omar, had somehow managed to evade detection.
Mustafa told the officer that he was willing to be arrested for being a Christian, but the officer let him go. Then, a week later, police ordered Mustafa to the station again, and this time he had to bring Salma with him. Omar happened to be out of the country.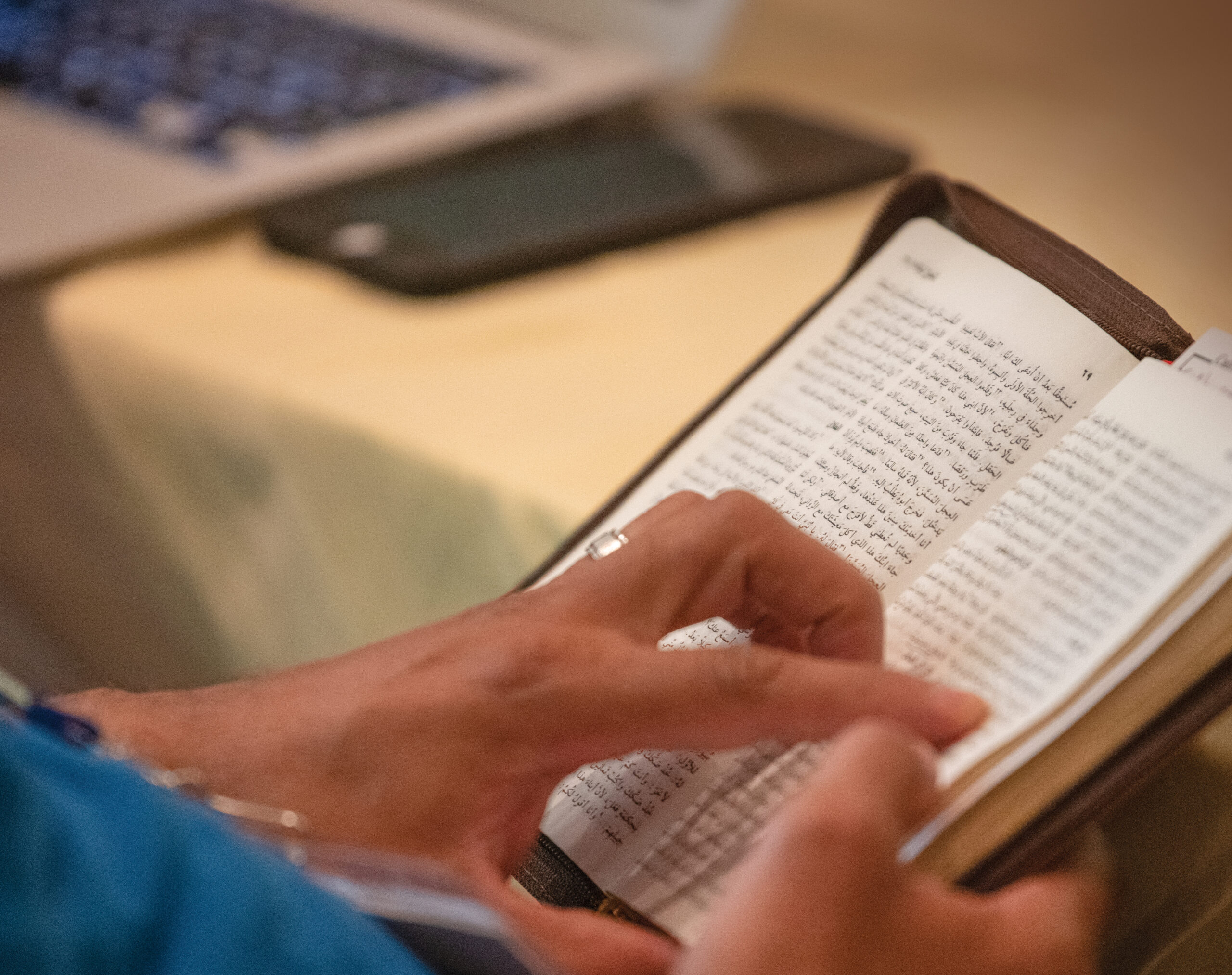 Moroccan believers who were linked to expelled foreigners quickly came under scrutiny by the Moroccan authorities. So predictably, one day Mustafa received a call ordering him to report to the police station.
Throughout the all-day interrogation, officers questioned the two individually and then reunited them for additional questioning. Mustafa demanded to watch his wife's interviews from a nearby room to make sure she was safe. As he watched her answer their questions, he felt overwhelmed by God's grace.
"At this time I understood God's Word when it says, 'I will put words in your mouth,'" he said, referring to Luke 12:12. "My wife at this time didn't have enough knowledge from the Bible to answer to this investigation, but she was answering in an impressive way."
Two weeks later they were interrogated again, and this time Moroccan intelligence agents participated. Authorities hurled question after question at the couple, occasionally offering financial incentives to lure them back to Islam.
Mustafa's interrogators alternated between beating him and acting like they were his best friend, all in an attempt to gain information about his work and that of other Christians. Amid the pressure and intimidation, God's Word remained in Mustafa's and Salma's hearts. "If you hold the Scripture and read it as the living word of God, it will be with you in any time," Mustafa said.
The interrogations continued for years, and in 2012 Mustafa discovered that 16 people from his church had been questioned about him; out of fear, 10 had turned against him. Although he fully expected authorities to arrest him and his wife, in the end they only asked him to put his Christian faith in writing.
But far from marking the end of their harassment, it instead signaled the beginning of a new form of persecution.
Sudden Outcasts
The next day, police sent a note to everyone in Mustafa's community announcing that he and his wife had left Islam. Mustafa's friends, relatives and acquaintances suddenly became adversaries, and no one would associate with them. Additionally, Islamists and even former friends started following them, ready to report their Christian activities to police.
In October 2012, during the hardest time of their lives, Mustafa and Salma received an unexpected gift. They had prayed for a child of their own for seven years and had nearly abandoned hope, but God surprised them with a son.
"God always gives us wonderful gifts," Mustafa said. "He is faithful."
Three years later, Mustafa's former supervisor at the orphanage was allowed to enter Morocco for one week. The man visited Mustafa at his home, where they ate together and prayed. But local Muslims noticed the foreigner entering Mustafa's home and quickly gathered outside to protest. Many Muslims also went to the police, reporting that an evangelist was visiting Moroccan Christians. The angry Muslims stood ready to act on behalf of their Islamic king and country.
As Mustafa and Salma felt increasingly alone in their faith, God's presence comforted and sustained them. With Christ at the center of their marriage, they were able to support each other. "My wife and I would take time in prayer, and this was our only way to have spiritual bread that would give us hope and life," Mustafa said.
A New Beginning
At the end of 2015, Mustafa enrolled at a VOM-sponsored seminary in another North African country. Throughout the two-year program, he was occasionally required to travel to the seminary for a week of intensive study and then return home to complete assignments related to evangelism or church planting. During his studies, Mustafa met a VOM worker and shared that life had grown more challenging for his family, as they felt increasingly isolated and endured continuous monitoring by their community. They needed a change.
In 2017 the VOM worker helped Mustafa's family relocate to a village near a larger city in Morocco. Mustafa and Salma are now establishing a church there for new Christian converts from Islam. "We recently managed to baptize one person," Mustafa said. "We were so happy because God has allowed us to do this."
Mustafa loves meeting new believers and teaching those who face persecution, many of whom once hated Christianity as much as he did. And as he ministers to new believers, he struggles to raise his young son as a Christian amid the dominant Muslim culture. Although his son has boldly proclaimed Jesus as King at the Islamic school he attends, the Muslim teachers still influence his thinking. "Sometimes he will rehearse Quranic verses," Mustafa said. "This hurts my heart so much. I do not want him to grow up in a knowledge like this." Mustafa has not been able to find work, so his family relies on Salma's income from her job at a cosmetics store. Like most Christian families in Morocco, they are financially unable to send their son to a private school.
In light of his lack of religious freedom, Mustafa hopes Americans who don't share the gospel with their neighbors will reconsider their freedom to do so. "You have a great advantage in America," he said. "You have the freedom, a freedom that is not available anywhere else. The message of the Lord is clear: 'Go make disciples.' You just have to use [your freedom] and win new souls to Christ."
Muslim Burns Brother's Bible, Finds Christ Through Vision