ISIS Fighters Destroy Assyrian Christian Villages, Burn Churches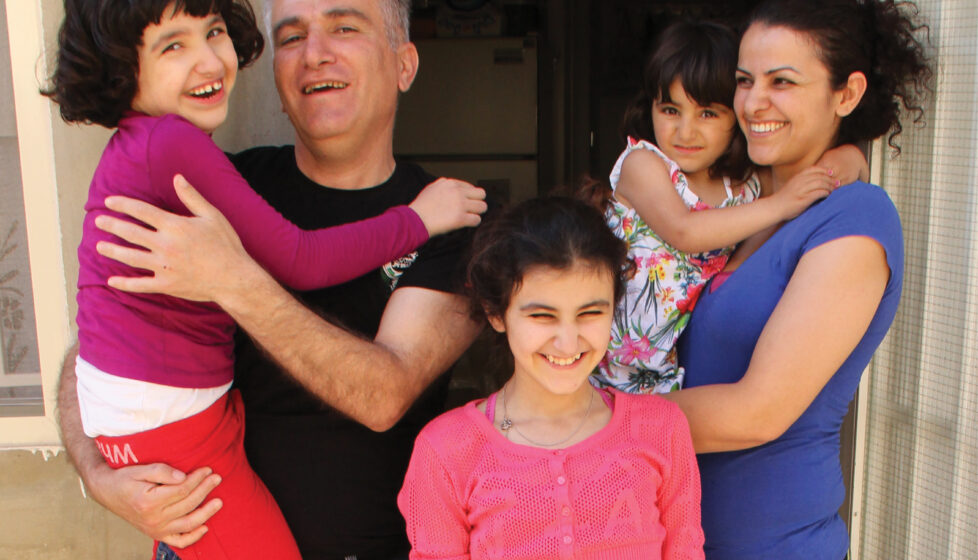 In late February 2015, the self-proclaimed Islamic State (ISIS) moved into a historically Christian region in northeastern Syria, driving Christians out of a dozen villages.
Raman, an Assyrian Christian, and the rest of his village's 130 households had known the attack was coming. For the first part of the war, the area was under Kurdish control. As the war progressed, ISIS moved in and established a camp just two miles from the village. Both sides sought the strategic location of the village, which was located at the top of a mountain.
For several weeks before, ISIS fighters had shopped in the village weekly for vegetables. The jihadists warned the villagers to leave as there would be a battle. The men sent their wives and children away for protection, and they prepared to defend the village.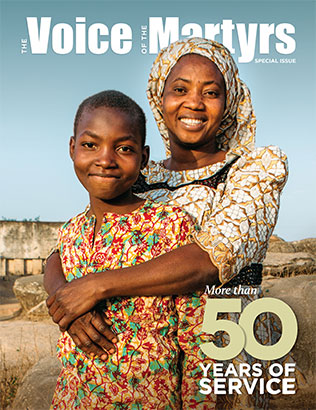 Then on a Friday morning, ISIS soldiers appeared at the historic Assyrian church that had been standing for centuries. They told the Christians, "We are an Islamic nation. Remove the cross from your church."
The next day, they returned with two trucks full of men with weapons, and they threatened the priest: "If you refuse, we will cut your neck."
"We obeyed," Raman said. "We removed all the crosses from the cemetery, from the church and Christian images from homes. We didn't want to give ISIS any reason to attack."
The attack came two days later at 4 a.m., with blood curdling shouts of "Allahu Akbar!" [God is great!]. Though Raman and the others had stayed to fight, they were overwhelmed and frightened by the surprise attack. Raman could see fires burning and explosions everywhere, and he watched ISIS warriors set the church ablaze.
Raman fled carrying a wounded friend down the mountain. "I ran away so fast that my legs touched my back," he said.
Raman later learned that the village was completely destroyed that night.
Millions of Syrians Fleeing
After losing their home and all their belongings, Raman, his wife, Simta, and their three daughters became refugees in Lebanon, joining the nearly 2 million refugees already straining the resources of the country of 4 million. The huge influx of people needing food, shelter, jobs and medical care is affecting every part of life in Lebanon. Food prices and rent have increased, and security is tight. In October, Lebanon closed its borders to Syrian refugees, unable to care for those already there.
However, the newcomers have provided believers in Lebanon with countless opportunities to minister and witness to many Syrian Muslims also fleeing the violence. Churches have feeding programs and host schools for the children. Christian workers travel regularly to deliver aid and provide encouragement to refugees. Every VOM partner working in Lebanon is now involved in ministering to Syrian refugees. These workers are reporting a new openness to Christ among the refugees.
A VOM worker said the hardships have also inspired unity among Christians. "Lebanese churches who previously wouldn't even consider reaching out to Syrians are now hosting them in their churches; some churches have more than doubled in number as Syrians have joined the congregations."
Ron and Nadia, two evangelists who have worked with VOM for years, were formerly focused on reaching Syria from Lebanon. They found Syria is on their doorstep, as refugees fill their neighborhood. While the evangelist couple was visiting refugee families and distributing relief goods, they met Raman and Simta, who had arrived in the country eight weeks earlier.
They immediately noticed that 12-year-old Marina was suffering from a bad burn. She'd accidentally spilled the hot water kettle on her legs in the cramped space of their apartment. With no jobs and no outside help, Raman and Simta couldn't afford medical care for the burn. The evangelists immediately took the girl to the emergency room, planning to pay the bill themselves.
"We found a doctor who had a merciful heart," Ron said. "When the doctor heard that she was a refugee and she burnt herself while she was helping her mom to make some coffee, the doctor decided to reduce his fee."
"The doctor was open to a small discussion [about Christ]," as he treated Marina, Ron said.
During the next week, they checked on the family, which was touched by the couple's love. Within weeks, Raman and Simta decided it wasn't enough to be born into a Christian heritage. They wanted a relationship with Jesus.
Ron and Nadia visit the home frequently, discussing faith and studying the Bible. Though Raman's family lost everything, they know they have gained much more through knowing Christ.
ISIS Fighters Destroy Assyrian Christian Villages, Burn Churches