Indian Pastor Killed by Naxalite Guerrillas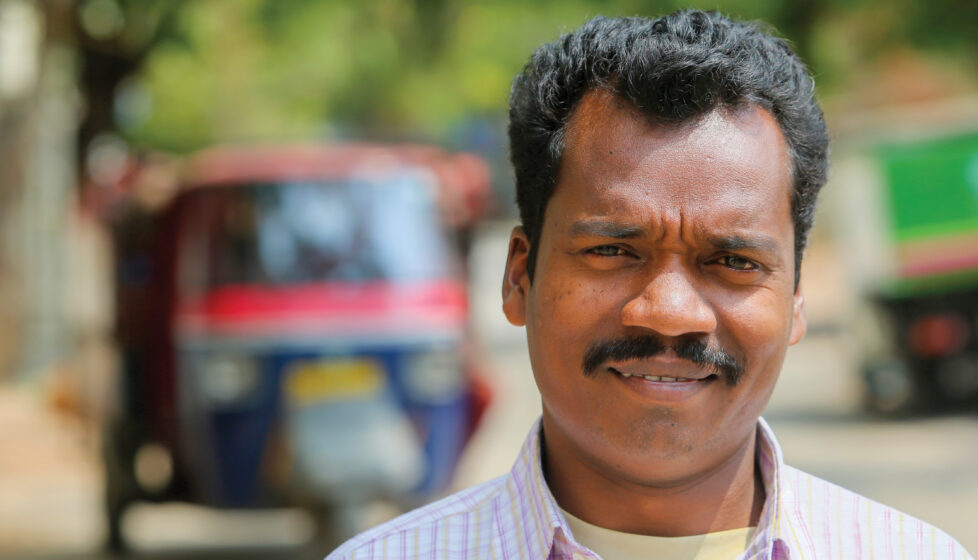 After a pastor was killed for sharing the gospel with his Hindu neighbors, his brother stepped in to carry on the ministry.
Pastor Harman was filled with dread as he answered a late-night knock at his door on Aug. 15, 2015. When he opened the door, he was confronted by three armed Naxalites, guerrillas associated with the Communist Party of India. And standing farther back, surrounding his house, were another 20 armed militants.
During their four previous visits, the guerrillas had calmly warned the pastor to stop sharing the gospel with Hindus in the village. But this visit was different.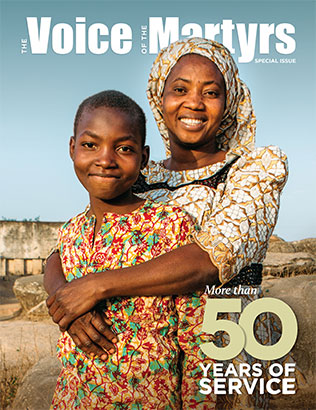 Surrounded by men armed with AK-47s, the pastor was escorted away from his simple home and into the night. Fearing for her husband's life, Harman's wife, Ashna, followed them, leaving their two young children with Harman's mother.
The guerrillas took Harman to the village leader's home and, after a brief meeting, walked him toward a nearby forest. One of Harman's younger brothers, Vihaan, who had learned of the abduction from their mother, arrived just before the group entered the woods. He pleaded with the group to release his brother, but the guerrilla leader simply pushed him away and kept walking.
The guerrillas turned off their lights as they entered the dense forest, so Vihaan could track their movements only by the faint crackle of twigs and leaves as they walked farther away.
"I felt very sad," Vihaan said. "I was helpless."
Harman's family thought it was very unusual for the Naxalites to focus so much attention on the faith of a single individual. The Maoist group, which gets its name from the Naxalbari village in West Bengal where it originated in 1967, more often challenges political leaders and the government.
The family believes members of the Rashtriya Swayamsevak Sangh (RSS), a Hindu nationalist paramilitary group linked to India's ruling Bharatiya Janata Party (BJP), recruited the Naxalites to pressure the pastor to stop converting Hindus to Christianity. RSS members live in nearly every village in India and, in recent years, have become more antagonistic toward Christians as the group seeks to make India a purely Hindu nation.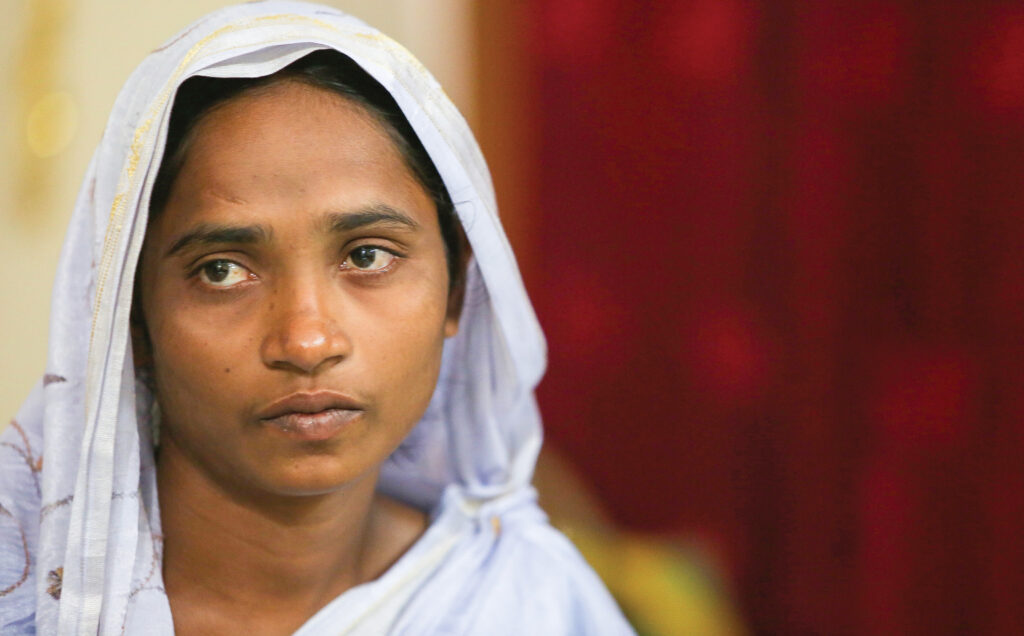 Ashna said her husband always gave the same reply when asked to leave his Christian faith and stop sharing the gospel. "He told them, 'I am not going to leave my Jesus. I have a faith in Him; He is the real God, so I am not going to leave. I am not going to come back off my faith. Whatever you want to do to me — you can kill me — I am not going to leave my faith.'"
"God Forgive Them"
Harman's family began searching for him early the next day. They didn't stop to eat or rest until late that night when they were overcome with exhaustion. Then, shortly after returning home for rest, two distant gunshots shattered what little hope they still had.
Harman's mother, Uma, fainted, and Vihaan sent his younger brother to see what he could learn about the gunshots. Half an hour later, he returned and told them he had found Harman's body lying in a pool of blood on the side of a bridge about half a mile away.
The family buried their beloved son, husband, father and brother, saying goodbye to a man who wanted only to love people like Jesus did. Ashna still cries at the thought of her husband's death. Although she knows where he is now, she remains devastated that he is not with her.
"I am happy that my husband was a good man and he died for Christ," she said, sobbing. "He is in heaven. I am happy with that. I cannot lose the faith. I am still faithful. God forgive them. I forgive the person who did all of this."
A Brother's Legacy
During Harman's seven years as a pastor, Vihaan observed the sincere and deep care he showed his church. He watched his brother treat everyone he met — Christ follower or not — as a dear friend in need of Christ's love.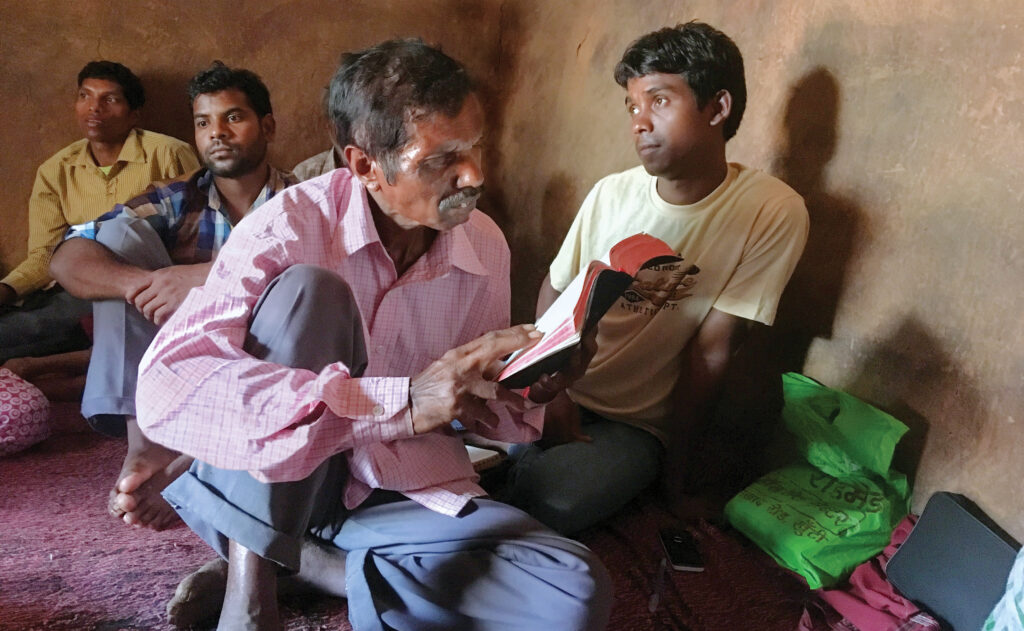 "If somebody was injured on the road, he would take them to get medical treatment," Vihaan said. "If somebody needed blood, he'd give it. If there was a way he could help, he would do it."
Following his brother's death, Vihaan was heartbroken to see several of the 17 families from Harman's church return to Hinduism. That prompted him to take over as the church's pastor, honoring not only God but also his faithful brother. Since then, some of the families that had left have returned, and some new families have joined.
Vihaan continues to visit believers in their homes to pray for them and encourage them in their faith. He also leads his church in a time of fasting and prayer each month and travels to neighboring villages to share the gospel.
VOM has provided Harman's wife, children and mother with food and shelter as they continue to mourn his death. "Now that Harman is gone, I have two sons left," Uma said. "I have the fear that they are tracing what my other son is doing. That is going on still. The Naxalites and the people are watching what he is doing, so I have a fear that I may lose him, also. Pray for his protection."
Like Harman, Vihaan wants to see all of the village's 160 families come to know Jesus. And also like his older brother, he is willing to give his life if it is required.
"If anything happens in the work of the Lord, I am ready for that," he said. "I don't fear that."
Indian Pastor Killed by Naxalite Guerrillas