Christian Woman Asks for Prayer After Alleged Curse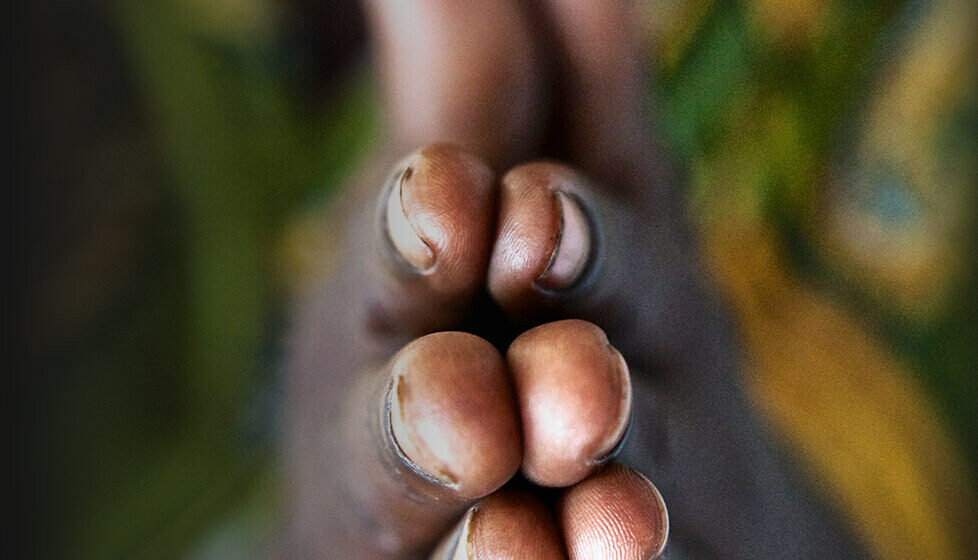 Izegbe is a former Muslim who was seriously ill. Some friends told her that Jesus could possibly heal her sickness, so she met a pastor who told her the gospel. "Islam never gave me any satisfaction," she said. "But Christianity gave me peace inside." Izegbe began attending church regularly, became a follower of Christ, and was gradually healed of her sickness. Despite her healing, her Muslim husband was upset with her decision to follow Christ and kicked her and her two children out of their home. Since then, she has developed a severe rash across much of her body and has been hospitalized for the last three months. Doctors do not know the cause of the rash. She believes some Muslims and Voodooists have placed a curse on her as voodoo is widely practiced in Benin, even by many Muslim. Front-line workers say it's also possible that she may have been poisoned for her faith.
Click here to find out about Christian persecution in Benin and learn how to pray.
Post a prayer for Izegbe on iCommitToPray.com
Christian Woman Asks for Prayer After Alleged Curse