Turkmenistan
Restricted
Overview:
Turkmenistan is a profoundly restricted country in which Christian worship is limited to churches that are part of government-sanctioned denominations. Despite the restrictions, the gospel is proclaimed regularly through media and personal testimonies. Although Turkmenistan has a long history of isolation and dictatorship, the country has prospered economically because of its natural gas reserves and access to the Caspian Sea. Schoolchildren are required to swear an oath of loyalty to the regime every morning.
Major Religions:
94 percent of Turkmen are Sunni Muslims. 4 percent are Christians, including one-tenth of 1 percent evangelicals.
Persecutor:
The government persecutes evangelical Christians.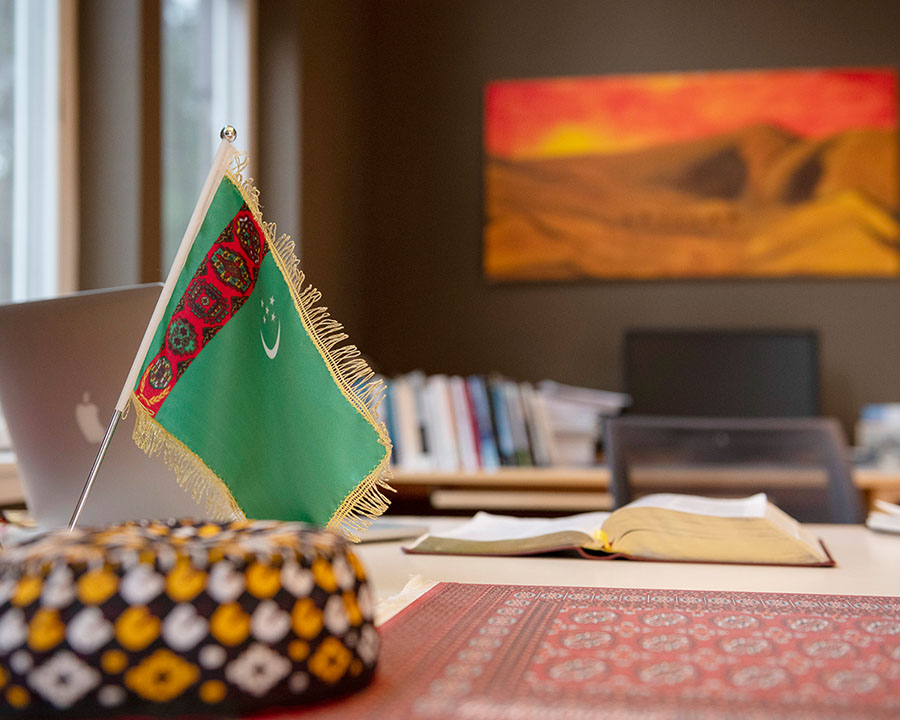 What It Means To Follow Christ In Turkmenistan:
Churches meet openly, but they are closely monitored. Christians' homes may be raided at any time by authorities searching for Christian literature. Some families worship together in secret. If the government learns of a Turkmen becoming a Christian, the new believer faces immediate harassment and pressure. It is also difficult for believers to travel outside the country for Christian training or encouragement.
Access To Bibles:
A Turkmen Bible has been published, but the government has declared it illegal and it is difficult to obtain. Give Bibles
VOM Work:
VOM has helped families of imprisoned pastors in the past and distributes Christian literature throughout the country. Give to VOM's Global Ministry
Prayer Requests:
Pray for President Gurbanguly Berdimuhamedow.

Pray that the government will legally recognize the Turkmen-language Bible.

Pray for creative ways to share the gospel.

Pray that believers will maintain a courageous witness despite intimidation.

Pray for believers' integrity amid widespread corruption.