Tajikistan
Restricted
Overview:
Over the last 10 years, most churches in Tajikistan have had their registration revoked, and unregistered churches meet in secrecy. Because it is the poorest former Soviet republic, many pastors and church leaders are leaving the country to work in Russia in order to support their families. The majority of the population is younger than 30, and the country lacks basic infrastructure. General corruption and the opium trade compound its difficulties.
Major Religions:
Most Tajiks are Sunni Muslims.
Persecutor:
Christian converts from Islam are persecuted by family members, and government harassment of unregistered churches is increasing.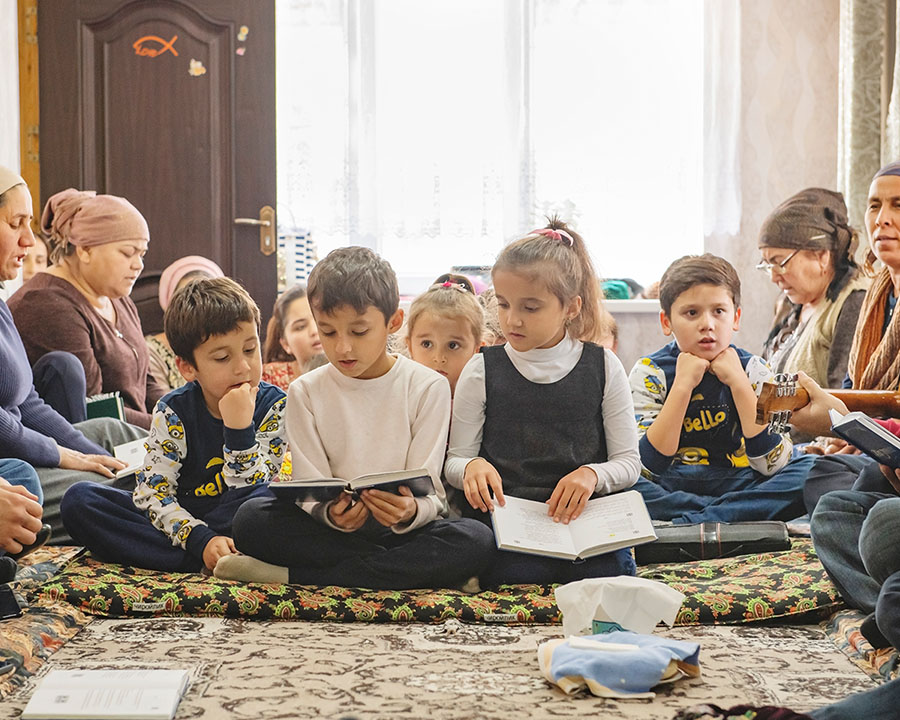 What It Means To Follow Christ In Tajikistan:
New Christian converts receive the harshest treatment. Believers are sometimes beaten and abused, and they are frequently summoned to appear at the local secret police office. Many churches meet openly, but informants often attend. It is illegal to teach children about any religion. In 2017, Pastor Bakhrom Holmatov was arrested for possessing "extremist literature"; he had a copy of Josh McDowell's More Than a Carpenter.
Access To Bibles:
Bibles are available only in select cities. Most people cannot access or afford a Bible. Give Bibles
Prayer Requests:
Pray that new believers will remain faithful when persecution comes.

Pray that President Emomali Rahmon will come to saving faith in Christ.

Pray that the church will teach children even though it is considered illegal.

Pray for church activities intended to strengthen believers' faith.

Pray for Tamara, the widow of Pastor Sergey, who was martyred in 2004.

Pray for church leaders who get visited by the police because they share their faith.

Pray for Christians who face persecution for sharing their faith, especially in villages.