Get a FREE copy of VOM's Global Prayer Guide with any gift
Give Now
Tajikistan
Restricted
Overview:
Most churches in Tajikistan have been forced to meet covertly for more than a decade, following the revocation of their registration. Economic hardship in the nation has forced many pastors and church leaders to seek work in Russia to support their families. Tajikistan lacks basic infrastructure, while corruption and the opium trade compound its difficulties.
Major Religion:
Nearly all Tajiks are Sunni Muslims. Fewer than one-half of 1 percent are Christians.
Persecutor:
Christian converts from Islam are persecuted by family members, and unregistered churches are increasingly harassed by the government.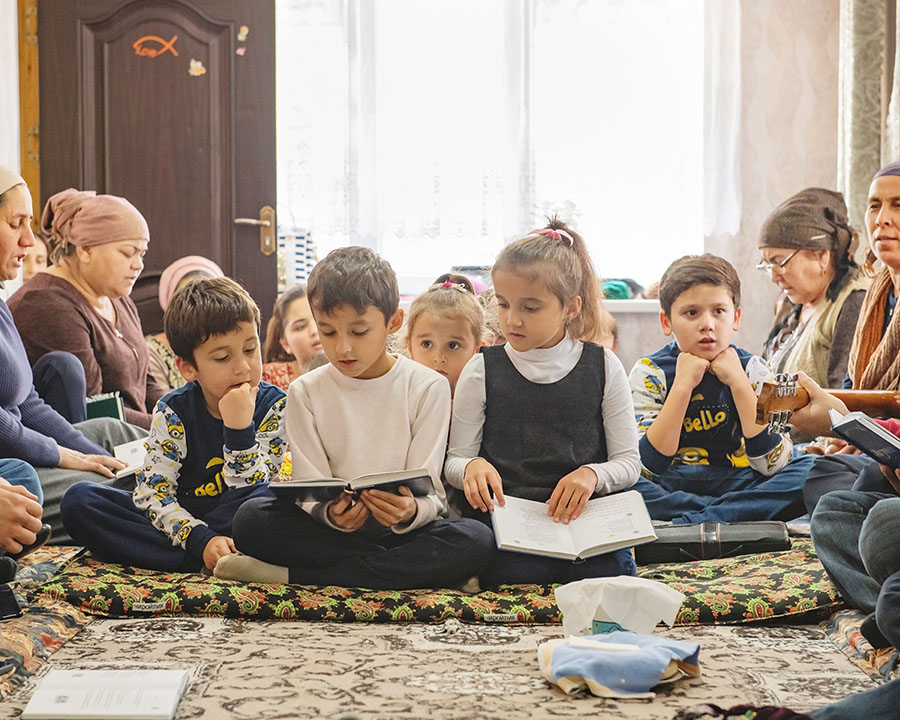 What It Means To Follow Christ In Tajikistan:
New Christian converts receive the harshest treatment. Believers are sometimes beaten and abused, and they are frequently summoned for questioning by the secret police. Many churches meet openly, but government informants are often in attendance. It is illegal to teach children about Christ. The government restricts evangelism and the distribution of Christian literature, which it considers "extremist literature." Many have left Islam to follow Christ in recent years despite the extreme opposition.
Access To Bibles:
Bibles are available only in select cities, making them scarce and difficult for some believers to access. Give Bibles
VOM Work:
VOM provides Bibles, Christian literature and other resources and ministry tools to equip believers for outreach. Give to VOM's Global Ministry
Prayer Requests:
Pray for President Emomali Rahmon and the government.

Pray for the training of future Tajik church leaders.

Pray for the courage and protection of those translating the Bible into local languages.

Pray for the health of Tamara, a widow whose husband was killed for being a pastor.

Pray for Pastor Kholmatov, released from prison in December 2019, and his family.

Pray for those who might be imprisoned for teaching Bible stories to children.

Pray for outreach efforts to unreached people in the Pamir Mountains.