Laos
Restricted
Overview:
The government-controlled Lao Evangelical Church is allowed to exist, but the Communist government and Buddhist monks actively persecute Christians. Poverty, lack of infrastructure and mountainous terrain also make evangelistic outreach a challenge. Thanks to bold evangelists, the church continues to grow even as it experiences ongoing persecution.
Major Religions:
Most Laotians consider themselves Buddhist, but they practice a syncretistic version of Buddhism mixed with tribal animism.
Persecutor:
Most believers are persecuted by family members or village authorities who are concerned that Christians offend the spirits. The central government persecutes Christians occasionally, but there are signs of improvement.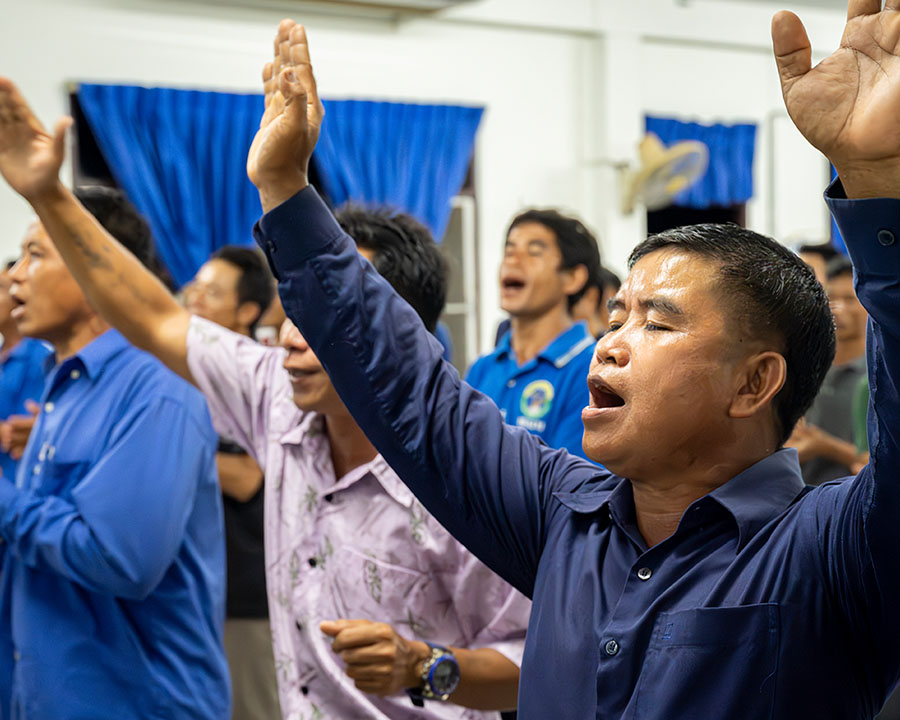 What It Means To Follow Christ In Laos:
Christianity is viewed as an American religion or as a tool of the CIA to undermine the Laotian regime. Many Laotians also believe Christians anger the spirits. House churches and church buildings exist, but the vast majority do not have a trained pastor. In most villages, no church buildings are allowed. If village leaders notice that a house church is growing, they will try to stop it. Christians often are unable to get jobs, most of which are through the government, and they commonly are denied medical treatment, education and other social services. There are no open Bible schools in the country. The Lao Evangelical Church is the only government-recognized church. Lao believers are often arrested and held for up to a week.
Access To Bibles:
Bibles are not sold in bookstores. Government-sanctioned churches sell Bibles, and other organizations bring Bibles in with legal permission. It is usually not a problem to bring one or two Bibles across the border, but Christians encounter problems when they bring in large amounts of Bibles or distribute them in larger numbers. Give Bibles
VOM Work:
VOM distributes Bibles, prints literature and provides audio devices loaded with Scripture and other Christian materials, particularly in minority languages. VOM also responds to persecution incidents by relocating evicted families inside Laos, providing food and other immediate needs, and providing additional help on a case-by-case basis. Give to VOM's Global Ministry
Prayer Requests:
Pray that front-line workers will be responsive to the needs of persecuted believers.

Pray that believers will grow in faith by hearing God's Word on electronic devices.

Pray that evangelists will avoid arrest while "illegally" ministering outside their home districts.

Pray that young believers will gain the knowledge and maturity to enter front-line ministry.

Pray that new believers expelled by their communities will not waver in faith.

Pray that shortwave radio broadcasts will reach new hearts and encourage believers.

Pray that local officials will understand that Christianity is not an American religion.