Get a FREE copy of VOM's Global Prayer Guide with any gift
Give Now
Iraq
Restricted
Overview:
The three majority-Muslim groups (Shiite Arab, Sunni Arab, and Sunni Kurdish) that compose modern-day Iraq have been in conflict for centuries. Attacks by the self-proclaimed Islamic State (ISIS) forced tens of thousands of Christians to flee the country, leaving a small but bold and faithful remnant. For many of these Iraqi Christians, day-to-day life is focused on survival, and yet they faithfully work to advance the gospel. Many of Iraq's Muslims have rejected Islam and become open to Christ for a variety of reasons, including the corruption and violence rampant among both radical Sunni Muslims (including ISIS) and Shiites (including the Iraqi government, backed by Iran). These circumstances provide a unique opportunity to share the gospel with Iraqis searching for hope and truth. The violence and instability have also led to a revival among traditional Christians, many of whom have come to saving faith and become bold witnesses for Christ.
Major Religion:
Iraq's population is divided between Shiite and Sunni Muslims. Iraq is home to the second-largest population of Shiite Muslims, after Iran. Iraq's Christian population has suffered severely at the hands of Islamists, decreasing from more than 1.2 million to fewer than 300,000 as the country has suffered from continual war and instability for more than two decades.
Persecutor:
Christian converts from Islam are abused and rejected by their families. In addition, they may be killed or persecuted by clan or tribe members, government authorities or extremist groups.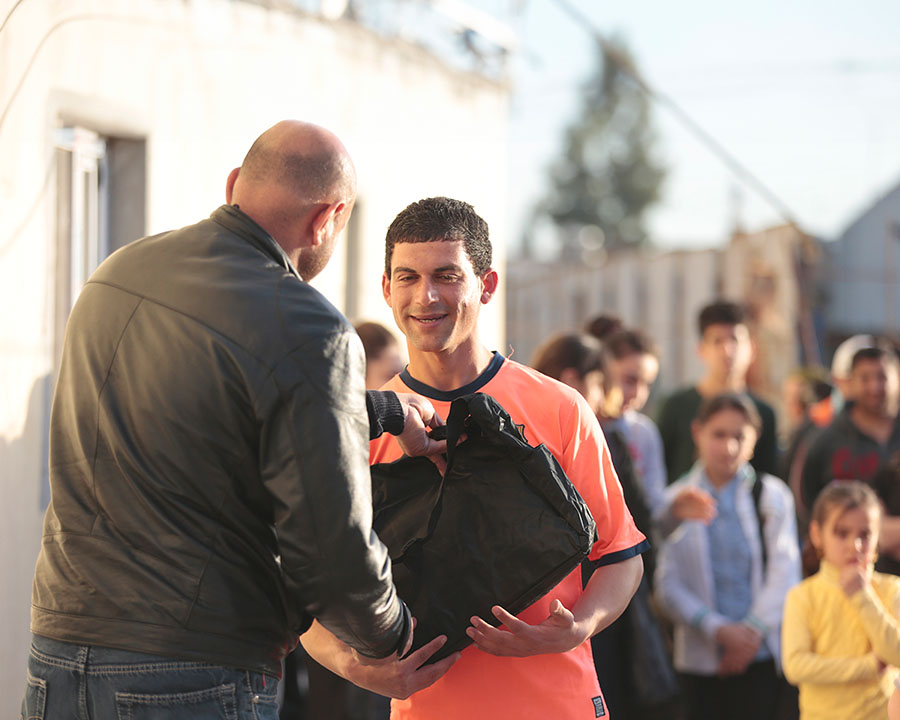 What It Means To Follow Christ In Iraq:
Northern Iraq is still home to many Christians who have a degree of freedom to worship even though they are under Islamist threat. Christians in other parts of the nation, especially those who are converts from Islam, are under continual threat of violence, including abduction and murder.
Access To Bibles:
ISIS and other Islamist groups destroyed every copy of God's Word they could find, but because of the work of Bible societies and missions organizations, including VOM, far more Bibles have been distributed than have been destroyed. Today, most Christians in Iraq have their own Bible; several formats are available, including audio Bibles and children's Bibles. Give Bibles
VOM Work:
VOM supports persecuted believers, especially displaced Christians. Additionally, we distribute Bibles, including audio Bibles and Bibles in minority languages, in several regions. Give to VOM's Global Ministry
Prayer Requests:
Pray for the growth of house churches and for Bible distributions in Kurdistan.

Pray for internally displaced Christian families from Mosul who are returning to camps in Kurdistan.

Pray for Brother Ahmed, a former Muslim who went missing in Baghdad in October 2020.

Pray for Brother N., a Kurdish leader in his 60s who was severely beaten and continues his ministry.

Pray for Christian converts from Islam in Baghdad, where persecution has intensified.