Bhutan
Restricted
Overview:
Until the 1980s, Bhutan was largely isolated from the rest of the world by its Himalayan geography, poor infrastructure and poor international relations. In 2008, the country adopted a multiparty constitutional democracy and implemented a new constitution that officially protects freedom of religion. Most Christians in Bhutan are of Nepali heritage; however, believers are focused on reaching ethnic Bhutanese people with the message of Christ. The few Bhutanese Christian leaders in the country are focusing on biblical and ministerial studies.
Major Religions:
Tibetan Buddhism
Persecutor:
Christians are persecuted by local authorities.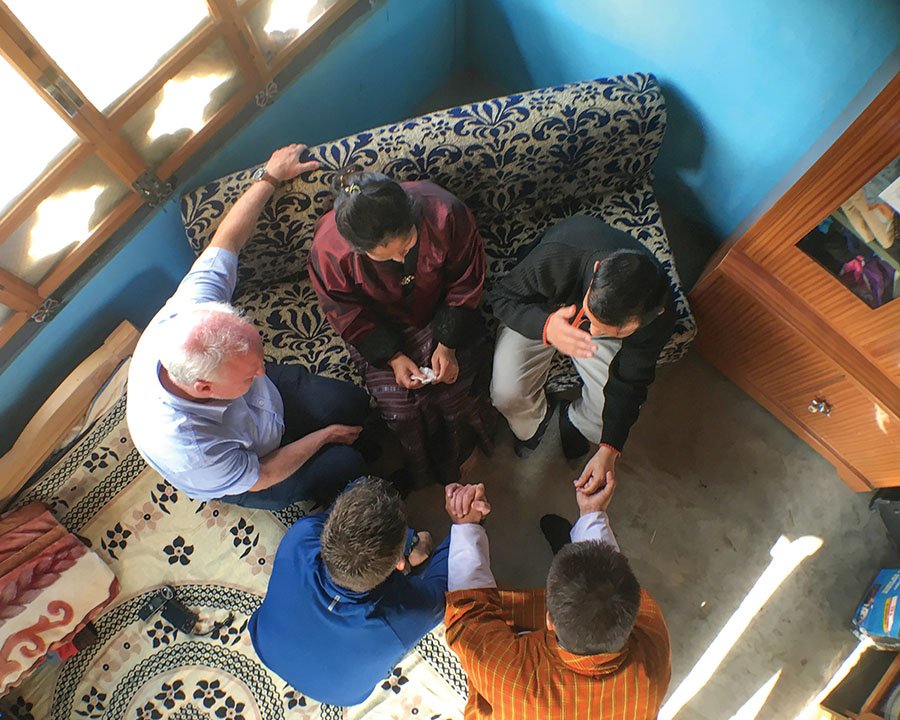 What It Means To Follow Christ In Bhutan:
Christians make up only about 1.5 percent of the population. The king is considered to be the defender of the Buddhist faith. The government works covertly to discourage the spread of Christianity. Christians are viewed as followers of a Western religion. There are no church buildings in Bhutan. Christians often lose their jobs, are passed over for jobs or are not able to find jobs because of their faith. Many Christians must practice their faith in secret — burying their dead at night or deep in the forest in hidden locations and praying in public with eyes open to avoid attention.
Access To Bibles:
Though small numbers of Bibles are allowed into the nation through legal means, the government has worked for decades to restrict widespread distribution. Bibles are smuggled into the country mostly from India. Give Bibles
VOM Work:
VOM provides Bibles and discipleship resources. We are also assisting students who will serve as local church leaders. Give to VOM's Global Ministry
Prayer Requests:
Pray for boldness and wisdom in reaching minority groups.

Pray that church leaders will grow in knowledge and unity.

Pray for unity among Bhutanese Christians.

Pray for more new pastors in the country.

Pray that Nepali Christians in Bhutan will grow in faith.

Pray that more missionaries will be sent to reach this nation.

Pray that pastors will continue to grow in their knowledge of God's Word.