Pastor Suffers Severe Beatings at the Hands of Hindu Extremists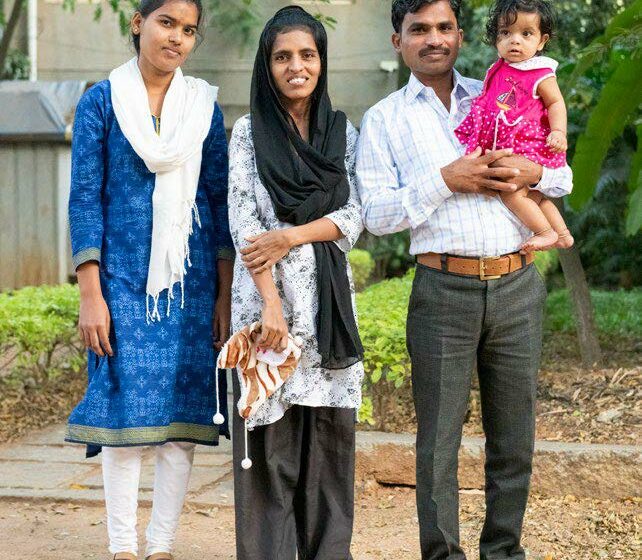 When Pastor Arjun, a Christian convert from Hinduism, proposed to his wife, Radha, he made sure she knew what to expect. "I am a minister and have been attacked many times," he told her. "In the future, you may be attacked. I may go to jail. Sometimes we will have food, sometimes we will not. This will be the life."
Radha accepted his proposal without flinching. "Live or die," she replied, "I will live for Christ."
Since then, they have been forced to move three times. Arjun has been beaten numerous times and accused of forced conversions, while Radha has been personally threatened and watched Hindu radicals invade their church.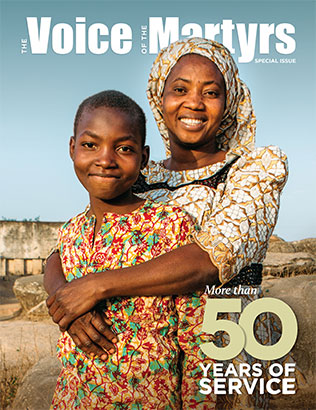 When Radha's parents began arranging a marriage for her when she was in the 12th grade, she made it clear that she wanted to marry a pastor. "I will not marry any other," she told them. "Otherwise, I will not get married." Radha wanted to be actively involved in ministry, and she knew marrying a pastor would be the best way to do that. "I had that burden," she said.
Because Arjun had been attacked so many times, Radha's parents were initially hesitant to approve the marriage. But despite their concerns about how he would provide for her, they eventually gave their consent.
After getting married, Arjun and Radha set a goal of sharing the gospel in 34 villages, and they also planted four new churches. But their work was not welcomed by local Hindus. One day, a group of intoxicated Hindu radicals descended on one of the churches, beating the pastor and even some of the women, an extreme offense in Indian culture.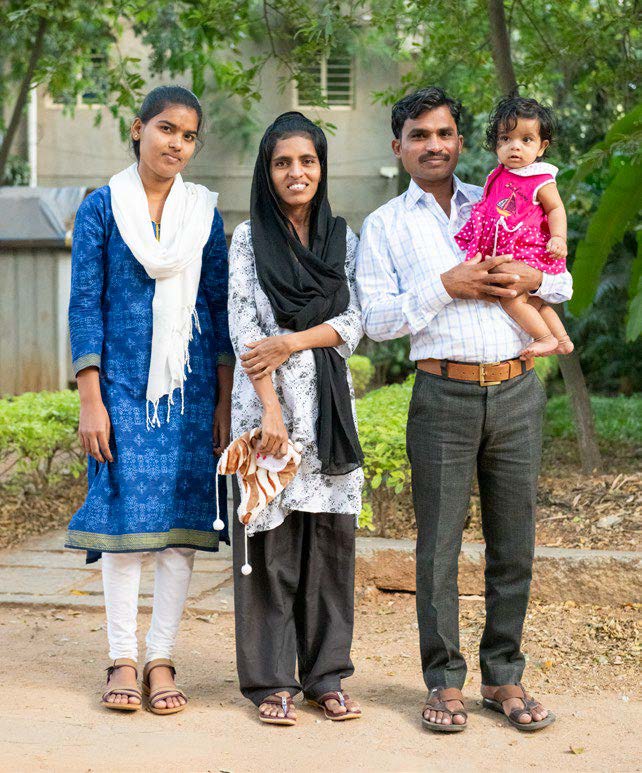 Knowing that persecution can be a normal part of the Christian life, Arjun now prepares church members to face it themselves. He uses examples from the Bible, such as the stories of how Daniel, the apostles and Jesus were persecuted. "Many [church members] have been encouraged," he said. "Now they don't have the fear of persecution. They know it is true and that they have to face it. This is the Christian life."
Radha agreed, saying the church members now understand and are prepared for whatever may come. "It was very difficult because we had the fear," she said. "Now [such suffering] has become like day to day, routine-like."
One Sunday morning in 2018, Arjun got another opportunity to live out what he had been teaching. During the worship service, 25 Hindu extremists entered the church and beat him for an hour. Other believers tried to intervene, but the extremists held them off until police arrived and took Arjun to the hospital.
When Arjun's landlord heard about the attack, he evicted Arjun and his family from their house. Arjun searched for a new place to live, even while still suffering from the beating, but no one was willing to rent his family a home. When VOM heard about Arjun's situation, we helped the family find a new place to live that is farther away, but safer. Arjun and Radha ask for prayer that their ministry will grow and that a church will be established, no matter what happens to them.
"Here, whatever happens is for a few minutes or days," Arjun said, "but eternal life is what we need. Doing something like this for God is something that we are going to be involved in."
Pastor Suffers Severe Beatings at the Hands of Hindu Extremists