MIDDLE EAST: "Forgiveness is a Decision"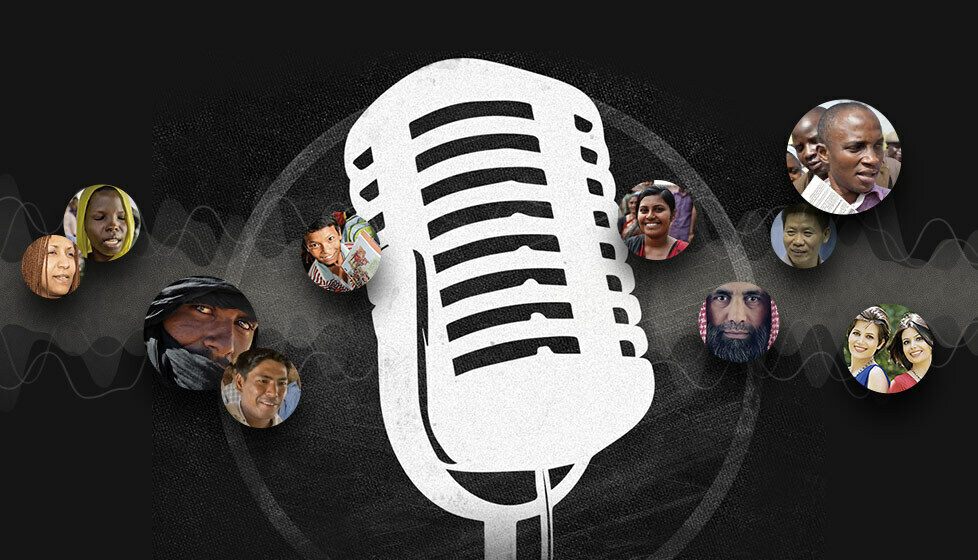 It's a Bible verse all of us have quoted, one we've likely shared with a Christian friend in the midst of a difficult season: "And we know that for those who love God all things work together for good, for those who are called according to his purpose." – Romans 8:28
After her husband Rami, a leader of the Bible Society in Gaza, was murdered, Pauline Ayyad wrestled deeply with this verse. What good would come of her husband being killed? What good could come from raising her two children—and the one about to be born—without their father? Pauline asked God why He even allowed her to marry Rami if he was chosen to die a martyr's death?
When Rami decided to leave a good, safe job at a bank, Pauline questioned the decision. The couple went into ministry serving kids through Awana, and Rami at the Bible Society, in 2005. Rami had peace about the transition, and eventually Pauline also felt at peace. They settled into what became normal life. Rami faced repeated threats, but refused to be afraid.
"What can they do?" he asked. "The only thing they can do is kill me, and then it would be for Christ."
Then one day Rami didn't arrive home from work. The next morning, Pauline learned that her husband's body had been found. Pauline struggled and questioned God. She did not want to forgive Rami's killer. She wanted the murderer to pay for his crime.
Listen as Pauline shares how the Holy Spirit was at work, and the five-year journey that brought her to forgive her husband's killer. She didn't only quietly forgive in her heart, but posted a message of forgiveness on Facebook. That post has blessed many Christians and challenged many Muslims as it's been read thousands of times—an incredible witness for the gospel and the power of God's grace in the face of Christian persecution.
Pauline will also share specific prayer requests for her family and for the church in Israel, including Gaza and the West Bank.
Never miss an episode of VOM Radio! Subscribe to the podcast.
Listen to this episode on VOMRadio.net
MIDDLE EAST: "Forgiveness is a Decision"