Iranian Pastor Imprisoned, Evangelizes to Muslim Prisoners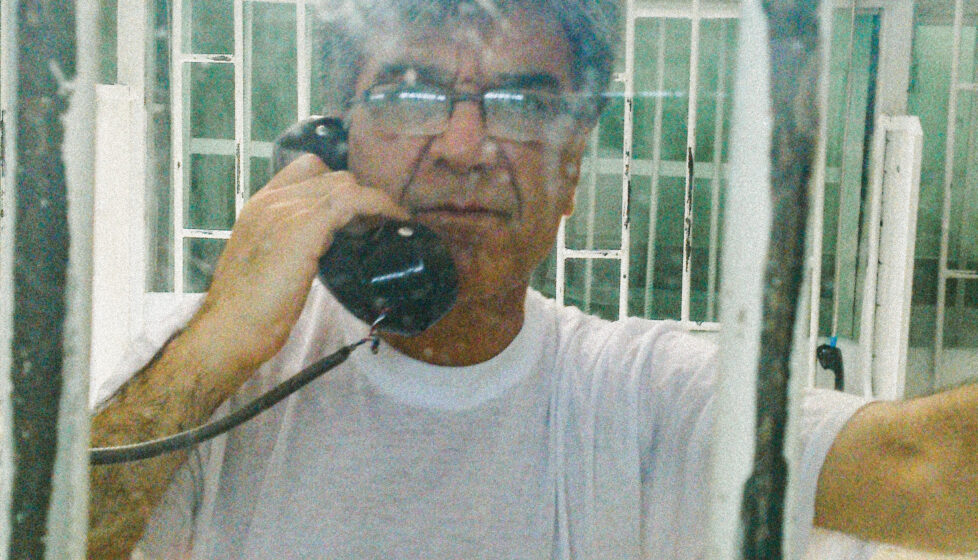 Sharing God's Word in the Depths of "Hell"
As Pastor Houmayoun led a prayer meeting at his home in Shiraz, Iran, in 2012, secret police stormed in and arrested the pastor, his wife, their 17-year-old son and four other church leaders.
The seven Christians were blindfolded, shoved into vehicles and taken to an intelligence prison for questioning. After days of interrogation, they were moved to a public prison and ordered to keep quiet about why they had been arrested; the guards rightly feared the spread of Christianity among the prison's 6,000 prisoners.
But Houmayoun and the other believers felt compelled to obey a higher authority. "It would have been comfortable just to be quiet and not talk about Jesus," Houmayoun said. "Things would have gone better for us in prison."
As they shared their testimonies and the gospel with their Muslim inmates, one thing became very clear: They were going to need Bibles.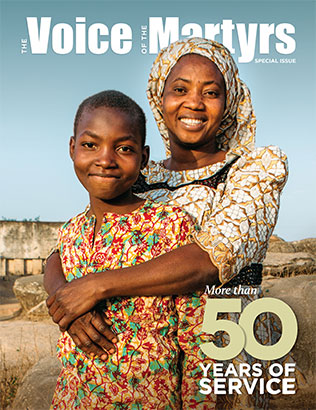 Collecting Verses
Instead of despairing over their imprisonment, the Christians saw an opportunity to spread the gospel among their fellow inmates.
As they shared their testimony quietly with one inmate after another, they received a variety of responses. A few threatened to kill them, while many others listened passively with no apparent response. Some, however, showed a sincere interest; one man approached the group on his own, asked if they were Christians and said he wanted to know more.
"I was simply telling my testimony and telling about the good news of the gospel and stories from the Bible," Houmayoun recalled. "God gave me wisdom about who was open and how much to share."
The Christians' evangelistic efforts angered the guards, however, and Houmayoun alone received 20 written warnings to stop sharing the gospel with Muslim prisoners. But despite the threats from guards and inmates, the believers committed themselves to expanding God's kingdom inside the Iranian prison. Their daily behavior caused the Muslim inmates to wonder what made them so different.
Realizing they needed God's Word to help sustain them while in prison, the Christians began writing memorized Bible verses on any paper they could find. They encouraged one another by sharing the verses they remembered.
"During the times when we were under pressure," Houmayoun said, "God was reminding us of these verses and strengthening us through the parts that we memorized."
They were encouraged by the assurance in Acts 14:22 that it is "through many tribulations we must enter the kingdom of God." They gained insight into the purpose of their imprisonment from Psalm 119:65–72, especially from verse 71: "It is good for me that I was afflicted, that I might learn your statutes." And Mark 9:43–49, speaking of sin and temptation, took on special meaning for them. Houmayoun understood the passage as God saying, "I brought you here to purify you and make sure your life fully belongs to me. Even if you are in the fire, I want to refine you, too."
After 37 days, Houmayoun's son, Nima, was released from prison. He then became caretaker for his 10-year-old sister, who had been staying with relatives since her parents and brother were arrested. Seven months later, Houmayoun's wife, Fariba, also was released.
Eventually, the five remaining in prison were allowed to call their family and friends. They asked them to write down chapters of Scripture in English and give them to an imam who visited prisoners regularly. Neither the imam nor the guards could read English, so they could not read the "letters." The Christians who could read English then translated the Scripture into Farsi so other inmates could read the Bible.
After several months, the believers had complete, handwritten copies of some books of the Bible to read and share. And as they continued to receive new chapters, they started making additional copies. While Bibles were highly restricted outside the prison, inside they were multiplying.
The Bibles inspired more evangelism, which angered the guards even more. They soon separated the Christians in hope of hindering their evangelistic work, but their plan backfired. Each believer had a handwritten Bible, disguised as a simple diary, to take with him.
"We didn't have access to all of [the prisoners] in the beginning, but because they kept punishing us they were moving us from the better part of the jail to the worst part of the jail," Houmayoun said. "Because of this, we had access to most of the jail."
Sent to the Prison's "Hell"
For several months, Houmayoun continued sharing the love of Jesus and the truths of Scripture with Muslims in his new cell. But as the guards saw prisoners responding to his evangelism, they grew increasingly frustrated, finally moving him to the harshest part of the prison — known as Hell.
There, in the prison's basement, 200 violent prisoners served life sentences or awaited hanging for the worst crimes. Inmates made knives out of cans or other pieces of metal to protect themselves, and murders occurred on a weekly basis. Bloodstains on Houmayoun's sleeping mat and blanket were a graphic reminder of the violence.
And the guards in "Hell" had developed a devastating weapon of their own: They used each prisoner's weakness as a means of control. After learning that Houmayoun had struggled with addiction for 30 years, they placed him in a small, dark cell packed with drug addicts. The inmates were supplied with heroin and crystal meth, which have increasingly plagued Iranians in recent years. More than 3 million Iranians are addicted to drugs, especially to heroin made with opium from neighboring Afghanistan.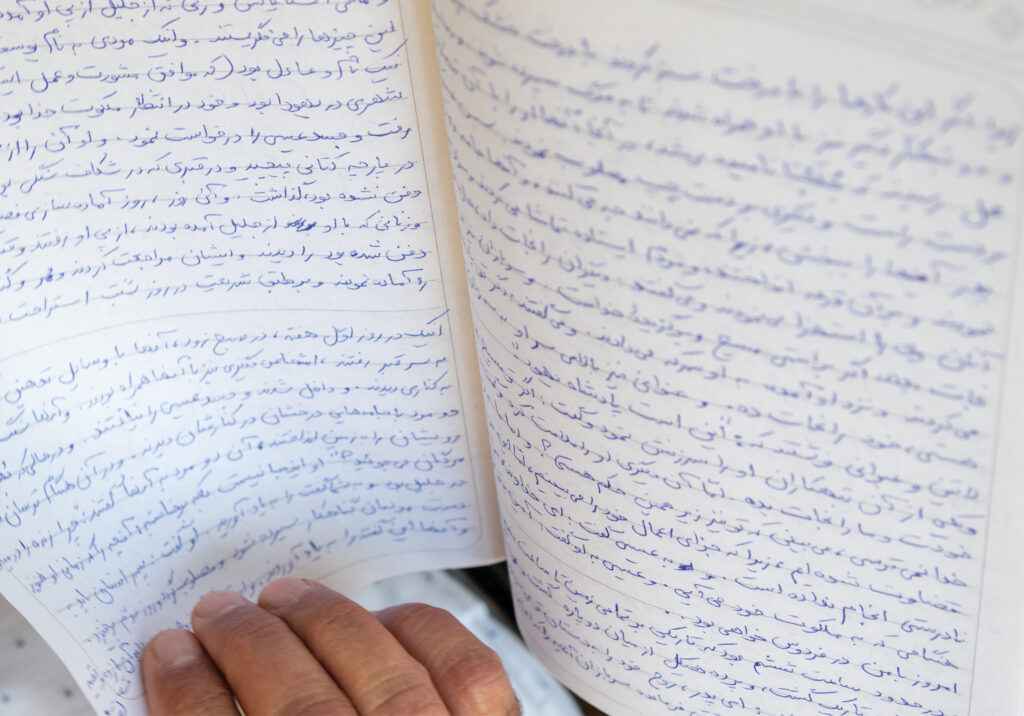 Armed with his handwritten Bibles and constant prayer, Houmayoun withstood temptation. "It didn't happen, by God's grace," he said. "Not only that, but a few of the drug addicts stopped using drugs because I reached out to them."
Houmayoun knew he didn't have long to share the gospel with each inmate. Many were executed after only a few weeks in "Hell." In addition to seeing prisoners break the chains of addiction, he rejoiced to see several prisoners find eternal freedom in Christ.
"People who were serving a life sentence gave their life to Jesus," he said. "We know the gospel is in the heart of that prison."
Two years after their arrest, five months of which Houmayoun had spent in "Hell," the five believers were formerly charged with working against Iran's national security and with having ties to opposition groups outside the country. They were each sentenced to three more years in prison, and Houmayoun received an additional eight months because he was on probation for previous evangelistic activities at the time of his arrest.
In total, Houmayoun was moved six times while in prison, even spending a few months in solitary confinement. He and the others eventually completed appeals to have their sentences reduced, and after three years and five months behind bars, Houmayoun was released in July 2015. The others were released around the same time.
But before their release, the men were required to sign a statement acknowledging that if they were caught joining an underground church or participating in any Christian activity, they would be imprisoned for life. Houmayoun signed the letter.
A New Beginning
Although Houmayoun signed the letter acknowledging the punishment for continuing his Christian work, he did so with the full intent of continuing that work anyway. Many believers who had once attended his church, however, were now reluctant to attend for fear that they would be next to go to prison.
After receiving repeated threats, Houmayoun and his family finally decided to move. The Iranian government does everything it can to push Christians out of the country, especially when a family member has served time in prison.
Houmayoun's family had begun to realize that authorities were watching their home and listening to their phone calls. And they occasionally got the impression that someone had been in their house while they were away. "We realized it was just going to get harder and harder to be able to live in that country," Houmayoun said.
Houmayoun's family and several other Christian families moved to a nearby country in early 2016. Because the government of that country determines where immigrants live, each family settled in a different city.
Houmayoun's family, including his son and daughter-in-law, share a three-bedroom apartment and must report to a government office every two weeks to confirm that they are still living in the city.
They live off an inheritance and money they received from the sale of their car, furniture and other possessions in Iran. They also still lease a portion of their house in Iran, which provides an additional income.
Houmayoun and his family were the first Iranians to move to the city where they now live, but more Iranian families are gradually moving there. And Houmayoun has wasted no time sharing the gospel with Muslims in his community.
"I am gently trying to reach out to them," he said.
VOM helps support Houmayoun's ministry so he can continue fulfilling God's call without increasing the burden on his family. He talks with Iranian students online and disciples believers inside the country almost every night.
Houmayoun and his family hope to return to Iran one day. He often thinks about all the inmates the Christians shared the gospel with, especially those who accepted Jesus. "Some of them are out of jail, and we are still in touch with them," he said. "Some of them have life sentences, and some are getting ready to be executed."
One of the inmates, a drug addict that Houmayoun shared the gospel with in "Hell," now attends the family's house church in the new country. And Houmayoun is confident that the others still alive in prison are sharing the Good News they received.
"We know we left something behind and those people are going to share their faith with others," he said. "Isn't that beautiful?"
The Blessings of Suffering
Looking back on those difficult years, Houmayoun, now in his sixties, sees how God used prison to refine him, just as he felt God promising He would through Mark 9:43–49 while in prison.
"The biggest change I had in my life was destroying my pride," he said. "We Iranian people are really arrogant, and prison crushed me to make me humble. I'm not saying that I am a humble person now, but I really changed and I'm much better now."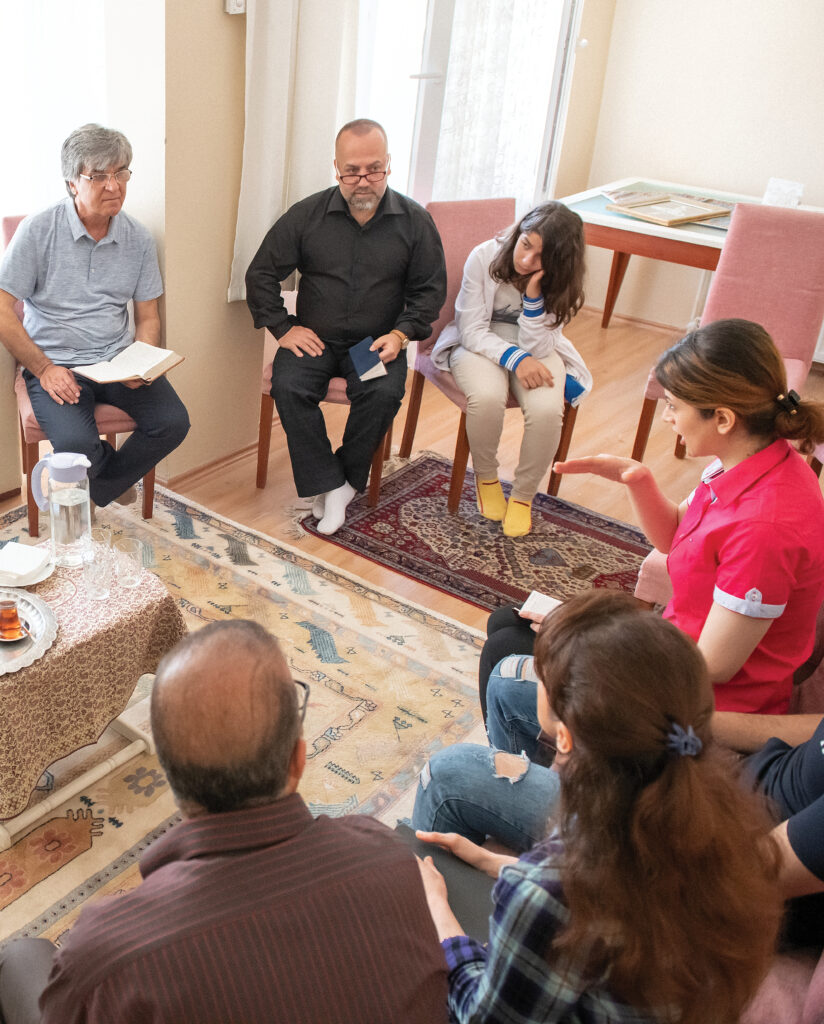 Prison also taught him how God uses suffering to bless individuals and the church as a whole. "At first I was thinking that I deserved [to be in prison] because of my sins, but then I understood that this can't be right because God was using this suffering to glorify His name, bless me and bless the outside church," Houmayoun said. "In history, whenever the church was suffering, it would grow up more and more. Surely in suffering God glorifies Himself much more than in peace."
One example of this, he said, is how God used suffering and imprisonment to spread His love and Word. In prison, Houmayoun saw people hear the gospel just before they were hanged, and he witnessed God's Word going out, not to return void.
"We were allowed to have some of the New Testament in prison in notebooks," said Houmayoun, who still treasures one of his prison copies. "Some of the copies went to other prisons, because sometimes when a prisoner was transferring to another prison he would take copies with him to that place. There they also would make copies and, like that, the New Testaments were spreading."
As God's Word continues to spread, He is glorified and His church continues to grow in Iran. No prison gates, even those of a place called Hell, shall prevail against it.
Iranian Pastor Imprisoned, Evangelizes to Muslim Prisoners