God Saves Nigerian Child From Islamic Attack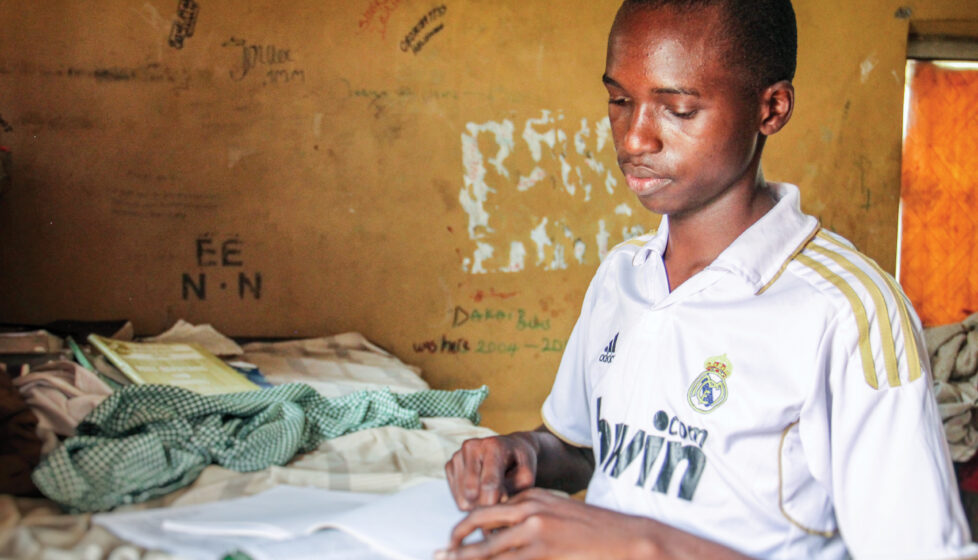 Eight-year-old Nankpak Kumzwam watched his mother lie face down on the ground as a screaming Islamic rioter ran toward them. Her cheek was stained with dried blood from a gunshot wound, and she looked physically and emotionally drained. They had slept on the ground for the past two nights while fleeing marauding rioters. And they had just heard heartbreaking news — rioters had killed Nankpak's father.
When Nankpak saw his mother lie down out of fear and exhaustion, he did the same. The Muslim rioter running toward them knew they were Christians and that Nankpak's father was a pastor, so he immediately attacked them with a machete. Assuming that he had killed Nankpak as well as his mother, brother and sister, the attacker finally walked away. But there was one survivor.
The Young Survivor
When Nankpak regained consciousness, he knew his mother, sister and brother were dead. Bleeding from machete wounds and the gunshot wound he had suffered the day before, Nankpak hiked through the bush to find help, eventually arriving at a friend's house.
After receiving treatment, Nankpak moved in with an uncle until he enrolled in a school in a safe area. VOM provided support to him, just as they support many persecuted believers in northern Nigeria with medical care, food and living expenses, schooling, vocational training and spiritual encouragement.
Nankpak completed high school and hopes to become a doctor so he can care for persecuted Christians. He is ready to serve wherever God calls him.
"I don't really need to be afraid," Nankpak said. "I was the only person who was able to escape. I believe God has a reason."
Missing His Family
Nankpak thinks often of his family and especially misses his father.
"Many times he [went] from one place to another speaking the Word of God," Nankpak recalled. "Whenever he [was] at home, we spent much time discussing the Word of God."
His father also taught his children to live peacefully among Muslims. "He always told us to love one another … to share the Good News," Nankpak said.
Nankpak hopes those who hear his story will pray for persecuted Christians.
"I would like people to pray for the persecuted in Nigeria and in other places, because it is not only Nigeria that is suffering persecutions," he said. "I think it is something that the whole world needs to care about."
God Saves Nigerian Child From Islamic Attack