Former Islamic Scholar Attacked with Stones For Christian Faith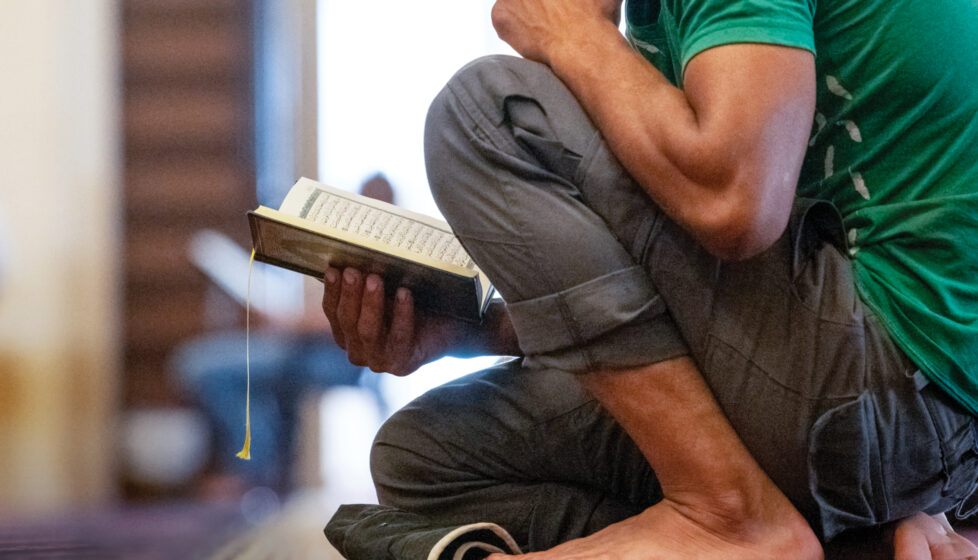 Why a former Islamic scholar is now providing a safe place for ex-Muslims to grow in their relationship with Christ
When the first rock struck his back, Waleed turned and shouted, "Who did this?" Groups of young men loitering along the street stared blankly back at him, while shopkeepers avoided eye contact. Then, as Waleed turned and continued on his way, a barrage of stones began to rain down on him. "I was so scared," he recalled, "so afraid." Waleed ran for his life.
Later, while assessing his cuts and bruises, he realized that his brothers at the mosque were no longer his brothers. He had pointed out too many contradictions in the Quran and had asked too many questions about Jesus that they couldn't answer. Who was this Jesus mentioned 187 times, more than anyone else in the Quran?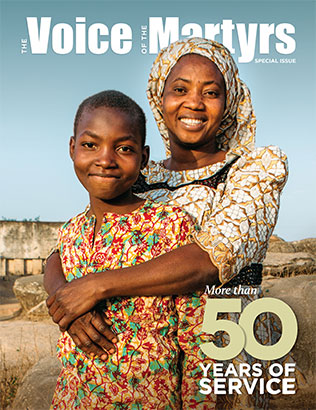 Becoming an Islamic Scholar
An uncle in Waleed's deeply Islamic family selected him at a young age to become an Islamic scholar. He grew so fluent in Arabic, the language of the Quran, that he received a four-year scholarship to an Islamic university in Mecca, Saudi Arabia, where he was expected to immerse himself in Islam before returning to his home country to teach and spread the religion.
After graduation, Waleed became a sheikh, a respected Islamic teacher who taught at the mosque, wore white and, despite being a foreigner, shared meals with prominent members of society. "I was very proud," Waleed said, "thinking I am a great person."
Then, in 2002, his comfortable, successful life was upended when he was diagnosed with cancer. After four surgeries, doctors told Waleed he had little hope of survival. "It came very fast," he said, "and I was far from my family."
With no one else to turn to, he began to seek Allah with all his ability. Waleed knew that in Islam his worthiness to enter paradise was weighed as if on a scale — bad deeds on one side and good deeds on the other. Would his good deeds definitely outweigh the bad? As with all Muslims, there was no certainty.
Even the most religious sheikhs sinned, he reasoned, hating and insulting one another; he knew their behavior didn't conform to the Quran's strict requirements. "The Quran says if you see a lady, you have already committed adultery," he said. "If you hate someone and want to kill him, you already murder." And unlike Christianity, Islam provides no offer of atonement.
Waleed determined that he would spend the rest of his life inside the mosque, praying and attempting to tame his sinful thoughts to ensure his entrance to paradise. He even sent others to buy food for him so he wouldn't be tempted in any way while running errands.
Then, while napping after lunch one day, he had a dream in which his younger sister laughingly mocked him, saying, "You think your devotion will make you holy or take you to heaven?" Shaken, Waleed awoke and opened his Quran at random looking for comfort. When he looked at the page, he saw that the book had opened to Sura 19, the chapter that details the life of Jesus.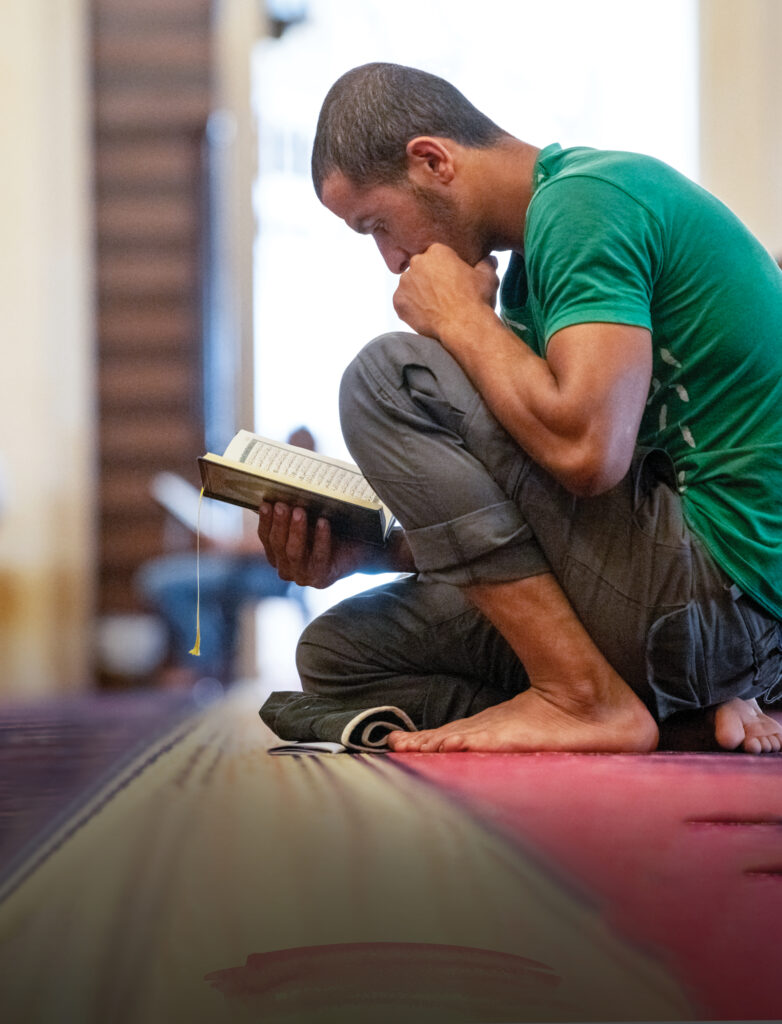 As he began to read, Waleed recognized for the first time how differently the Quran spoke about Jesus than about the Prophet Muhammad. He was struck by the surprising details about Jesus performing miracles and even being raised to life (Sura 19:33). "The man who does these things is powerful," Waleed said. "He is incomparable, because no other prophet written about in the Quran is doing something like that."
He began to wonder why Muslims revered Muhammad, a man who had clearly died and was buried, whereas Jesus had risen from the dead, is alive and will return to judge the world. Although he had never met a Christian or read the Bible — he had been taught that it was sinful to even touch the "corrupted" Christian Bible — he knew there were people who worshiped Jesus.
Desperate for the truth, Waleed delved deeper into the Quran and began questioning his fellow sheikhs. "I wanted to understand," he said, "but they didn't have an answer." Soon, his queries began to cause rifts in the Islamic community, and Waleed feared for his safety as former friends threatened to kill him. "They started to hate me," he said.
The tension finally erupted into violence as he was unexpectedly assaulted with stones in the street. But the attack from his fellow Muslims served only to drive him closer to Christ; after the attack, he prayed in the name of Jesus for the first time. "Jesus, if You are above and You see how I am, help me," he prayed.
Having been rejected by his community, Waleed decided to head for someplace he thought for sure he could find Christians. He had heard the story of Philip baptizing an Ethiopian eunuch (Acts 8:26–40) and knew the country had adopted Christianity as its state religion around the turn of the fourth century, so he made hasty arrangements and got on a plane to Ethiopia.
Seeking the Cross
When Waleed arrived in Ethiopia, he wasn't sure how to find someone who could answer his questions. He began by wandering the streets looking for a cross, assuming that was the best way to find a church. When he found a church, he walked in and said, "Teach me something about Christ." But no one at the churches he visited offered any help. Instead of addressing his questions, they merely invited him to attend a Sunday service.
After three discouraging days of fruitless searching, Waleed decided to take a break and visit a movie theater. While talking with a man sitting next to him, he mentioned that he had come to Ethiopia to find a church but had not found anyone to answer his questions. In the middle of the movie, the man got up and led Waleed to a nearby church. "It didn't have a cross, but was like a house," Waleed said.
Unlike his encounters at other churches, this time the pastor explained repentance to him and connected him with a believer who would meet with him for the next three months. "He taught me about the sin nature and the new creation, how I need to be and how I was," Waleed said.
When Waleed ran out of money three months later, he decided to return home, reconnect with his family after many years, and start a business. Those around him, however, quickly noticed differences in his behavior, such as his refusal to attend prayers with them. Waleed's business partner eventually left him after realizing he was no longer a Muslim, and once again he was alone. Still longing for someone to discuss his faith with, he started praying about what to do next.
Unexpectedly, a relative in Europe called and offered to help Waleed move to a country in Africa. He eagerly took the opportunity to move and soon enrolled in a Bible correspondence course, surprising his pastor with his high grades. "He was praising God," Waleed said.
After studying evangelism and discipleship, he joined the evangelism office at his church and focused on reaching Muslims with the gospel. His background as a sheikh and in-depth study of Islam proved invaluable, as he was able to gently point out to Muslims the flaws he saw in Islam. He shared his own inability to avoid sin even while living in the mosque and told them it was impossible to reach heaven without Jesus. Meanwhile, he continued to study and grow in knowledge of the Bible. "I know everything on the earth shall pass away, but [God's] Word will never pass away," he said. "I am learning, and I like to learn."
Finding Refuge
Waleed soon began to meet others who had left Islam to follow Christ, including a woman named Yasmina whose ex-husband had abandoned and divorced her when she became a believer. Although he had never expected to marry, Waleed is grateful that Jesus gave him a wife in Yasmina. "I am much better doing ministry with my wife than I am without," he said.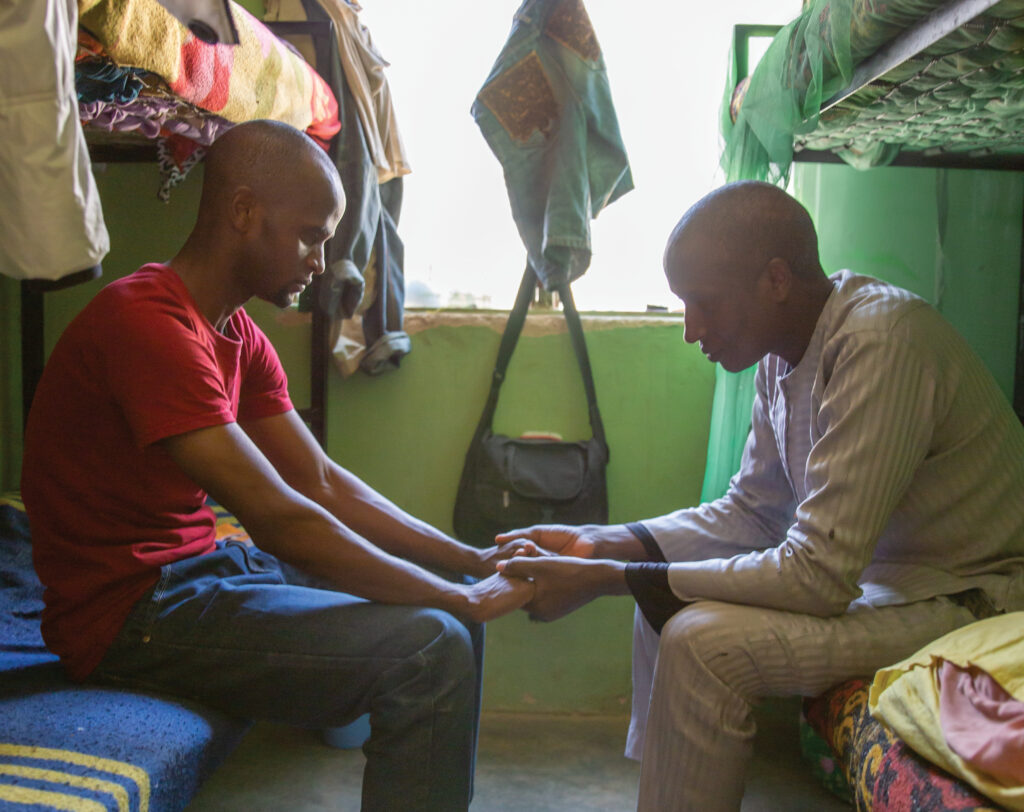 More than a decade after doctors told him he had only a short time to live, Waleed remains healthy and has undertaken a new ministry with his wife, working mostly with young adults. Many of the believers cannot tell their families they are following Jesus or even evaluating Islam's teachings, so they secretly gather for fellowship on Sunday afternoons in someone's backyard in a quiet neighborhood. They sit on cushions in the shade of a canopy, singing, praying and discussing the Bible. For many, it is the only time they can truly be themselves and openly discuss the questions burning in their hearts. And for those who have not yet come to know Christ, it is an opportunity to hear a clear explanation of the gospel.
The leaders of the group, who are also front-line workers supported by VOM, invite young people to live with them so they can study the Bible and grow in faith outside the oppressive environment of their Muslim families. They have also taken in girls who were rejected or threatened by their families after becoming followers of Christ.
Seeing a similar need for the men in their community, the group leaders proposed that Waleed and Yasmina open their home to young men seeking to follow Christ. They accepted, trading their roles as well-known evangelists and apologists for the role of caretaker for several young men. Every morning begins with devotions, and every evening ends with group prayer. The young men go to school or work during the day, but they come home to a sort of family, where they can openly discuss the Bible and receive discipleship training from Waleed. "When I came to Christ I lost … my position, my health, my job, my community, my family," Waleed said. "But God gave me double now. I am so blessed."
Although Waleed's focus has shifted to working with young Christian converts, he hasn't stopped sharing the gospel with other Muslims. "I believe I have a responsibility," he said. "I remember the reason I am saved is to be His witness. I live for His glory, to witness His glory to unreached people."
He recognizes, though, that his work is not without risk. He and Yasmina often receive threatening messages and are sometimes followed. "Muslims see you like the enemy," Waleed said. "They want to kill you and believe if they kill you, they are serving their god." More than once, they have had to move to a new house after becoming too well known in the neighborhood. "Of course we have problems," he continued, "but we thank God. We have not been beaten, just hit and some words said to us or something like that."
Even today, after many years in ministry, their existence remains tenuous; a Muslim family member has been threatening the couple recently. But despite ongoing obstacles and trials, Waleed has not lost sight of his primary purpose. "You know, life is very short," he said. "The only thing we have to do is to share God's power with our people, who are dying without Christ. We cannot see them and keep silent."
Former Islamic Scholar Attacked with Stones For Christian Faith