Nigerian Couple Attacked by Muslims; Wife, Mother of Five Killed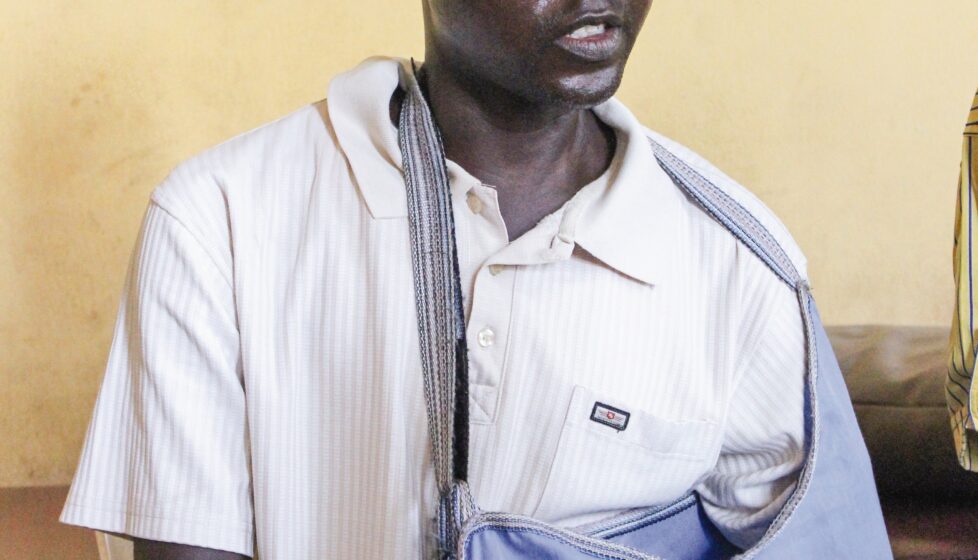 As Micah and Dorcas Magaji walked through their Nigerian village the morning of Dec. 18, 2014, they were confronted with a choice. A group of Muslim men surrounded them, demanding that they deny Christ. Micah and Dorcas could deny Christ and live, or remain faithful and face possible death.
"We were born into a Christian family," Micah told them. "We are still Christians today. There is no way we are going to turn around from our past."
The men then threatened to cut off Micah's arm and kill him if he didn't renounce his faith.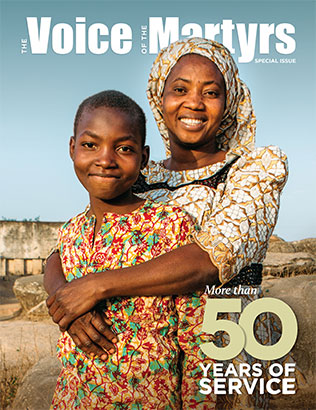 "Only God can take life," he responded. "It is from God, so you cannot take my life."
The Muslims then tried to intimidate Dorcas, but she also remained faithful.
"I'm married to a Christian," she said. "There's no way I would go back. Wherever my husband goes, that is where I'll go. I'm not changing from this faith to any other."
Dorcas's response infuriated the men. They shot her to death and then hacked at both of Micah's forearms with a machete before leaving him for dead.
"The story of the attack got to Christian elders, so they sent people to rescue me," 35-year-old Micah explained. "It is the power of God that has kept me up to this point."
Reaching Out to the Enemy
While it is unclear who the attackers were in this case, their methods point to Boko Haram. The jihadist group is known for its brutality and public allegiance to the Islamic State (ISIS), but it also works behind the scenes. Boko Haram is often the inspiration for, if not a direct influence on, "average" Muslims who attack their Christian neighbors, especially in northern Nigeria.
"Most of those who attack us are people who know us," said Micah's pastor, Rev. Jerry Agabison. "You'll find that your next-door neighbor will be the one to bring out their gun and start shooting you and your family."
Before the attackers left Micah for dead, they stole his cellphone. Islamic extremists routinely take their victim's phone so they can identify Christian contacts. It also allows them to break the news of the killing to loved ones who call the phone, further terrorizing the Christian community.
After being taken to the hospital, Micah borrowed his brother's cellphone to call his attackers on his own phone.
"I told them, 'You people thought you have killed me, but my God has saved me,'" Micah said.
Surprisingly, the attacker responded by apologizing. He even told Micah he would like to ask his forgiveness in person once his wounds had healed.
"I am a Christian," he told them. "I don't bear grudges. I don't keep records of wrongs. I have already forgiven you,'" he said.
Even after the men killed his wife and attempted to dismember him, Micah said he is willing to meet them in person. While he is unsure if it is a trap, he is certain God is in control.
"God will show a way," he said. "They may cancel. If they have the courage to come and meet me, I don't have a problem. I will meet with them. God is involved in this. I will meet with them and they will not attack me."
Continuing to Heal
Micah spent two months at a rehabilitation hospital. He received a blood transfusion for blood loss, and doctors had to amputate his right arm. His left arm is in a cast and continues to heal.
Boko Haram attacks on Christians have increased dramatically in recent years. VOM helps victims of these attacks receive quality care and support to help them heal. In May 2015, a doctor examined Micah's arms and recommended transferring him to another hospital for nerve repair and further examination of the fracture in his left arm.
In late May 2015, he was transferred to an orthopedic hospital, where he was diagnosed with a nonunion fracture, a fracture that will not heal. He underwent surgery in mid-June and began receiving medical care.
Micah said he is grateful for the support he is receiving through VOM, from Christians around the world.
"It is the grace of God that people help from all walks of life," he said.
Micah had been married to Dorcas since 1993. He misses her deeply and is reminded of her by their five children, who range in age from 10 to 20 years old. He hopes his left arm will heal so he can continue his work as a yam farmer to provide for his children.
"I'd love prayer for God to strengthen and heal, not only me, but people in similar situations elsewhere," he said. "My prayer is that this hand will heal completely and I will go back to the work God has given me."
Nigerian Couple Attacked by Muslims; Wife, Mother of Five Killed