Daughter of Iranian Martyr Inspired by Her Father's Ministry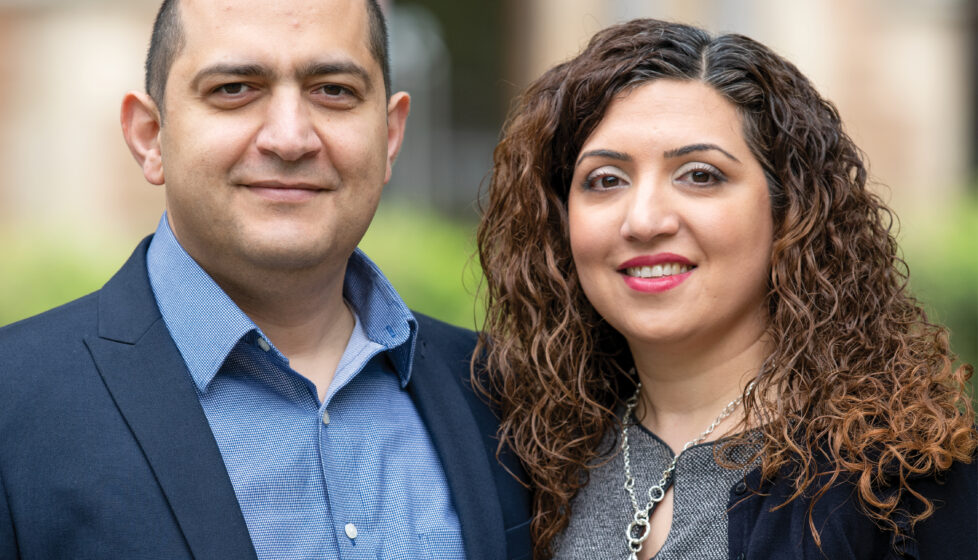 Mourning the loss of her martyred father in Iran, Rashin promised the Lord she would follow in his footsteps.
On Dec. 3, 1990, 13-year-old Rashin Soodmand's life changed forever. That day, she learned that the Iranian government had executed her beloved father for leaving Islam, a decision he had made at age 17.
Rashin had grown accustomed to her father's repeated confrontations with Iran's Islamic authorities. While still a toddler, she moved with her parents to the city of Mashad, Iran, where her father had been raised as a Muslim.
In 1980, during the early days of Iran's Islamic Revolution, her parents started a church in their basement, and after learning of the gatherings, the religious police repeatedly arrested her father, Hossein Soodmand, and other believers. Despite suffering physical and psychological torture during his brief stints in jail, nothing prevented Hossein from sharing Jesus Christ.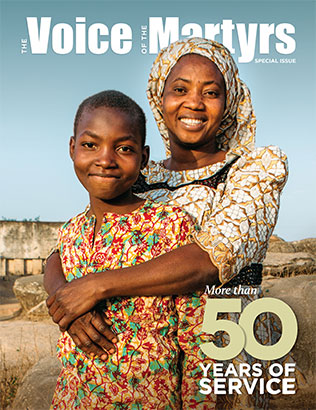 While Hossein's bold faith inevitably led to persecution, it also helped protect and eventually inspire Rashin's faith. She and her siblings were the only Christians at their school, so her father taught and quizzed them on fundamentals of the faith in order to counter their mandatory Islamic studies.
"That was a challenge for me," Rashin said. "I always felt different from others."
Rashin remembers her father always being there for her, her three siblings and their mother, who is blind. He was always there for his congregation, too, often riding his bicycle for two hours just to visit someone from his church or to share the gospel with a curious Muslim.
"He was jealous for his God, and you could see it from his faith and behavior," Rashin said. "He was loving and very strong. Although he was quiet, his zeal for the Lord was obvious."
Before his final imprisonment, government authorities gave Hossein two weeks to make a decision: He could abandon his Christian faith and live, or remain faithful to Christ and die. The Islamic government considers apostates a threat to national security, and during the 1980s Hossein had led numerous Muslims, including Islamic scholars, to Jesus. This made him even more dangerous in their eyes.
Church leaders offered to help Hossein and his family leave the country, but he refused to flee. While he loved his family very much, he loved Jesus and His church even more.
Rashin said her father was fearless in the face of the Islamic government's threats. "I am a follower of the Great Shepherd of the sheep, our Lord Jesus Christ," he told the church leaders. "For me to escape from this persecution would cause the hearts of my flock to become cold and weak. And I never want to be a bad example for them. I am ready to go to prison again and, if necessary, to give my life."
Following Hossein's execution by hanging, authorities denied Rashin's family the right to bury him as they wished. Instead, he was buried in a dusty, unmarked grave in a part of Mashad's cemetery that is reserved for dissidents and pointedly marked as "The Cursed."
As Rashin mourned for her father, she found herself surprised by God's comfort. In her earthly father's sudden absence, she felt her Heavenly Father's presence. But throughout her teen years, she continued to feel the void left by her father's death in a variety of ways. She missed sharing exciting accomplishments and teenage insecurities with him. And as the oldest daughter, she also took on new responsibilities for helping around the home and caring for her mother. Her father's death forced her to grow up quickly.
However, it also helped her draw closer to and learn to rely on God. Three days after learning of her father's execution, Rashin renewed her commitment to God, writing Him a letter promising to follow in her father's footsteps. His martyrdom had sparked a new flame in her heart.
"At that moment, my Christian faith became more real for me," Rashin said. "I could feel God's caring hand, so that made me want to follow this God and this Jesus whom my father wouldn't deny. I didn't want to deny God either."
After Rashin finished high school, she began to look for ways to keep her promise to God. She considered studying psychology with the goal of becoming a counselor, but after much prayer and consideration she decided in 1999 to attend a Bible school in England that offered a program for Iranian students.
After marrying a classmate she met at the Bible college, she began to feel led to take the gospel to Iran. Upon graduation, in 2003, she and her husband moved to Germany and worked among Iranians for three years, before moving to England to serve with a global missions organization. While in England, God led them to work with a church in London, where Rashin's husband eventually became one of the pastors.
Rashin later helped produce a Christian satellite TV program for Iranian women and also served with a ministry that helped train Iranian women in how to share the gospel inside Iran. Through her work with the Iranian women, she felt God leading her to pursue a degree in Christian counseling.
"I felt that Iranian people who were coming from an Islamic background were bringing all their issues from their Muslim background to their Christian faith," she said. "When they came to Christ, they were growing in their Christian faith for six months or one year, and after that something was preventing them from growing. I realized it is because of all the wounds they had from their past."
One of the most rewarding aspects of her counseling work, Rashin said, is ministering to persecuted Christians. She is currently counseling a woman who, like her own father, was imprisoned for leaving Islam; she is thankful that she can use her personal and professional experiences to help this mother of a young child heal from her trauma.
"I love this kind of work," Rashin said, "getting to know them and hearing their stories and then finding out how I can help them. Sometimes it's just listening and letting them speak. Sometimes I am just there and the Holy Spirit is at work."
Now, almost three decades after losing her father, Rashin said she is starting to feel as if she is keeping the promise she made to God. When she considers her father's legacy, she is reminded of the saying, "The blood of the martyrs is the seed of the Church."
Iranian house church leaders estimate that anywhere from hundreds of thousands to even a few million Christians currently live in the country, and Rashin believes there are roughly 300 house churches in Mashad alone.
She takes comfort and inspiration from knowing that her father's bold faith, even in the face of death, helped further God's kingdom in Iran — and in her own heart.
"I am always saying to people that I am happy that my father didn't die in an accident or from a disease," Rashin said. "I am happy that he died for his faith and that he stood for his faith. Now we can see the results."
Daughter of Iranian Martyr Inspired by Her Father's Ministry