Christian Converts Meet in Chatroom, Begin Safe-House Ministry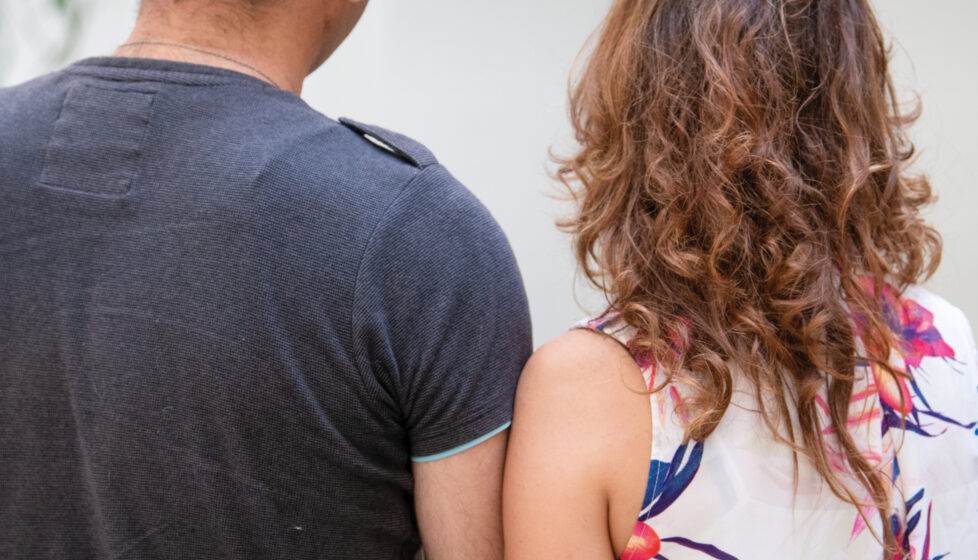 Tani, a Tunisian, and Boutros, a Syrian, had "seen" one another engaging with Muslim seekers in Christian chat rooms and respected one another as fellow Christian converts from Islam. Then, when they finally met face to face at an organizational meeting in Egypt, they fell in love.
When it became clear that God was bringing them together, they began to pray about a legal issue that threatened to keep them apart. Tani's Tunisian ID card identified her as a Muslim, while Boutros was registered as a Christian. After becoming a Christian as a young man in Syria, Boutros had fled to Egypt to escape family members who were trying to kill him. He was then adopted by a Coptic Christian family in Egypt.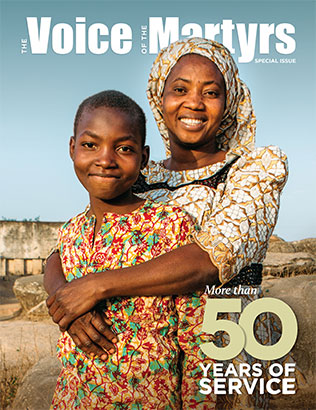 Neither Tunisia nor Egypt would allow a Muslim woman to marry a Christian man, but by God's grace the Tunisian embassy in Egypt issued the paperwork, and the couple were able to marry in 2009. Tani and Boutros continued their work, reaching out to Muslims on the Internet, but now they were working together.
Called to Tunisia
In 2010, the couple felt called to Tani's home country of Tunisia. "We were praying all the time," Tani said, "and God gave Boutros a vision that there are people who are crying to God, telling him, 'Come to us and help us.'"
But in early 2011, before they could move, widespread discontent and violence (later called the Arab Spring) began to sweep the region. Tunisia's longtime president, Zine al-Abidine Ben Ali, was forced to flee the country, while Egypt's dictatorial president, Hosni Mubarak, was forced from office shortly thereafter.
Despite the unrest, the couple decided to sell everything and see if they and their baby daughter could make it into Tunisia. Though Boutros was on a blacklist intended to prevent his entry into Tunisia, the political turmoil and resulting lack of procedure enabled him to enter on a six-month tourist visa. Tani and Boutros rented a house with two extra bedrooms and a large living room, hoping to use the space for their ministry work.
After getting settled, they met a 17-year-old girl through their Internet ministry who was being pressured by her parents because of her Christian faith. The couple continued to meet and pray with her, until finally her parents threatened to kick her out of the house. Tani and Boutros invited the girl to live with them for a few weeks while she worked things out with her parents, and soon others experiencing persecution from family members began staying with them as well. When Tani and Boutros met some VOM workers and told them how they had helped these new Christians, VOM offered to support their safe-house ministry.
The couple's goal and hope was that each guest would soon reconcile with his or her family or be able to live independently. Some stayed only a week, while one girl stayed for a year.
"In Tunisia, there is persecution from the government, but most persecution is from family," Tani explained. "When the family wants to put pressure on someone, they will kick him or her out of the house and stop supporting them financially. There are many times where people cannot find a place to stay, and that is so difficult for them."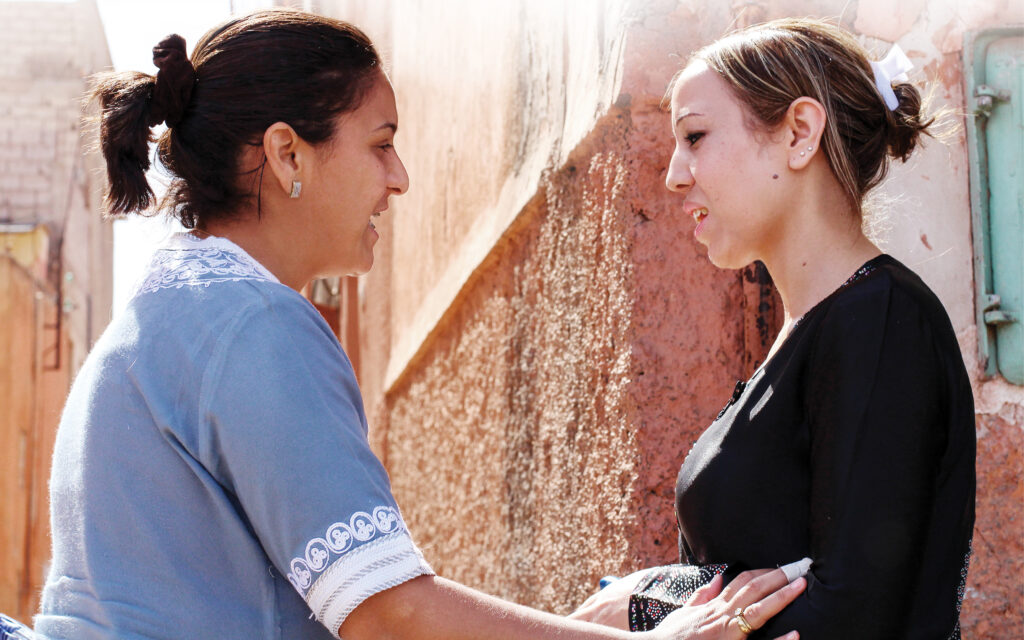 The large living room functioned both as a gathering place for their weekly house church meeting and as a communal reading room throughout the week. Since most persecution in Tunisia comes from immediate family members, Christians are often unable to read their Bibles openly or even to keep one at home. The living room was a welcoming space to read, worship and pray, and coffee was always ready for those who wanted it.
Accused of Evangelism
Tani and Boutros were eager to help wherever they saw a need. In addition to operating a mobile medical clinic in rural regions and managing the only Christian bookstore in the country, they also began feeding the homeless. They started by passing out sandwiches to about 10 people, and the work quickly grew to serving several hundred. Many noticed that while Tunisian Muslims weren't serving the needy, this Christian couple was. And they soon had many Muslim volunteers serving alongside them.
Unexpected publicity about their ministry to the homeless, however, caught the attention of the Tunisian government. Their work was featured on several TV news broadcasts in 2014 and 2015, and a newspaper article accused them of using the homeless ministry as a cover for evangelism. The Muslim volunteers became angry at Tani and Boutros, persuaded that they had been inadvertently helping them spread their foreign religion. "We told them, 'You are beside us all the time; we don't distribute literature,'" Tani said.
The couple began to receive threatening messages from Tunisians who were offended that they were sharing the gospel in their Muslim country, and someone broke into their car. Then, the immigration department told Boutros he was a danger to national security and had to leave the country because of his ministry work.
The police began to watch the couple's every move, waiting in a car outside their house and following them every time they left. At first Tani and Boutros changed their house church meeting times, but when they discovered how tight the surveillance was, they decided to divide into four groups that would meet at different locations, the homes of two married couples and two single men.
Tani and Boutros continued their ministry work under the government's close scrutiny for another two years, but in 2018 the police gave Boutros an ultimatum. "You are here illegally," they told him, "and if you don't get out now you'll go to prison for three years."
Their time in Tunisia was finished, but they were pleased with the work God had helped them accomplish in their six years there. And they had felt Him leading them to split up the house church when they did and put new leaders in place. "We are thankful because we are feeling it is good," Tani said. "The house church is not depending on us and this is great."
Today the couple and their two daughters have settled in a new country, where they minister to Syrian refugees and continue their online work in the Arab world. They also rejoice that the church they planted in Tunisia continues to meet for study and worship.
The Arab Spring uprising of 2011 brought many political changes to the region, but it also served as a spiritual revolution that cracked open the doors of Islam. "There is a huge number of people who are contacting us privately," Tani said. "They are asking about Jesus."
And Tani and Boutros will joyfully continue to answer their questions and increase their unyielding outreach.
---
Christian Converts Meet in Chatroom, Begin Safe-House Ministry