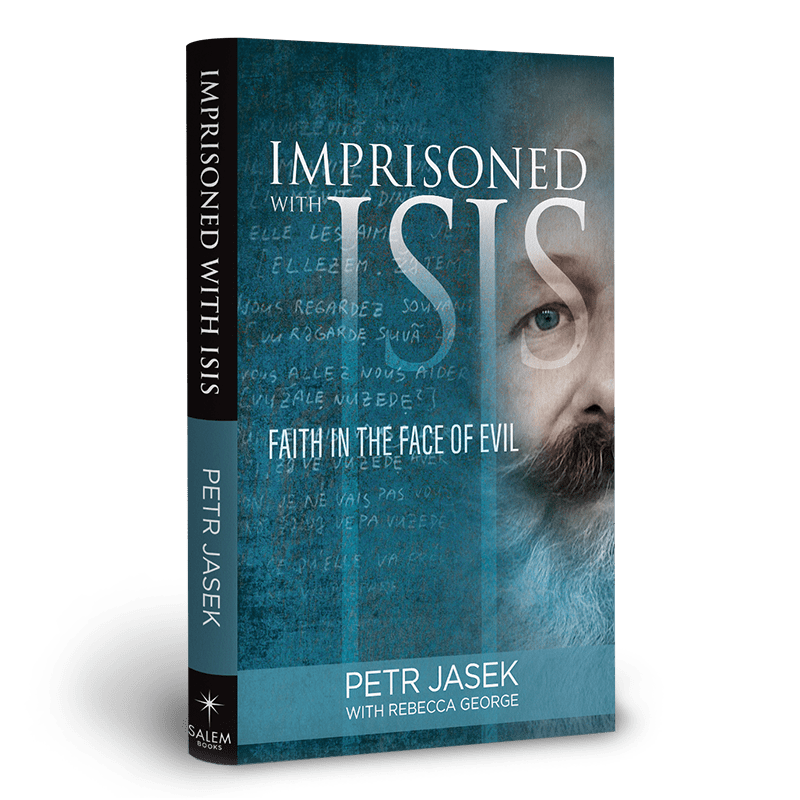 Request Your Complimentary Copy:
Imprisoned with ISIS
Faith in the Face of Evil
On Dec. 10, 2015, Petr Jasek arrived at the airport in Khartoum, Sudan, for his return flight home to the Czech Republic. But before he could board his flight, he was summoned by Sudanese security for questioning about his activities in the country — activities that, if disclosed, would endanger the persecuted Christians with whom he had met. As the questions continued and he was taken into custody, Petr realized he would not be returning to his family anytime soon.
Instead, Petr was charged with multiple offenses — all for trying to help Christians who had been persecuted by Sudan's government. Sentenced to life in prison and forced to share a cell with ISIS terrorists, Petr shares this true story of how God gave him strength, courage and a new purpose during his 445 days in prison.
Request your complimentary copy of Imprisoned with ISIS today!