Are you an "N" Christian?
In northern Iraq, radical Muslims (ISIS) spray-painted the Arabic letter ن , or "N," on the homes and businesses of Christians. The property owners were publicly identified as Christ-followers and given a choice to convert to Islam, leave or die. The courageous believers refused to deny their faith, and more than 100,000 fled with little more than the clothes on their backs. Today you can stand with them by making the following commitment:
I will not let them suffer in silence.
I will not let them serve alone.
Become an "N" Christian. Make your commitment to stand with our persecuted brothers and sisters now. Provide your contact information so we can send you a free copy of our new Christians Facing Islamic Extremists guide.
Enable JavaScript and reload the page to see this form.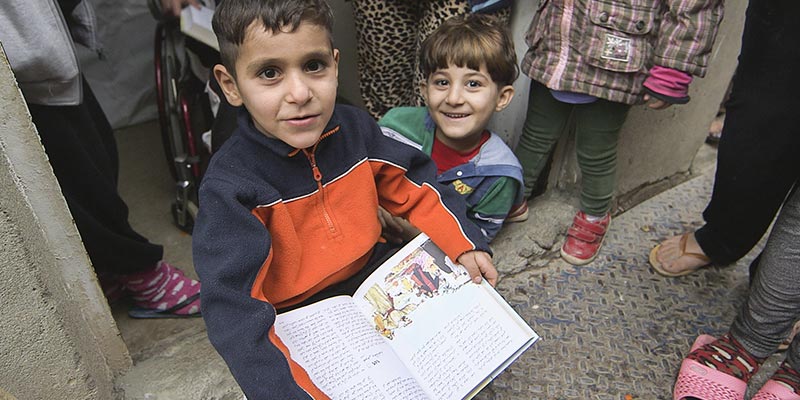 I Am N Resources
The Voice of the Martyrs (VOM) and David C. Cook Publishing announce the release of four new I Am N products. Showcasing the product line is the I Am N book, which features more than 50 dramatic stories of persecuted Christians who have faced Islamic extremist groups like ISIS head-on. Following each testimony is a short study showing God's eternal perspective in the midst of violence, fear and even death. Along with the I Am N book is a group curriculum, accompanying participant's guide, and an inspirational music CD from some of today's top worship leaders.
All net proceeds received by The Voice of the Martyrs from sales of the I Am N products will go directly to support Christians facing Islamic extremists.