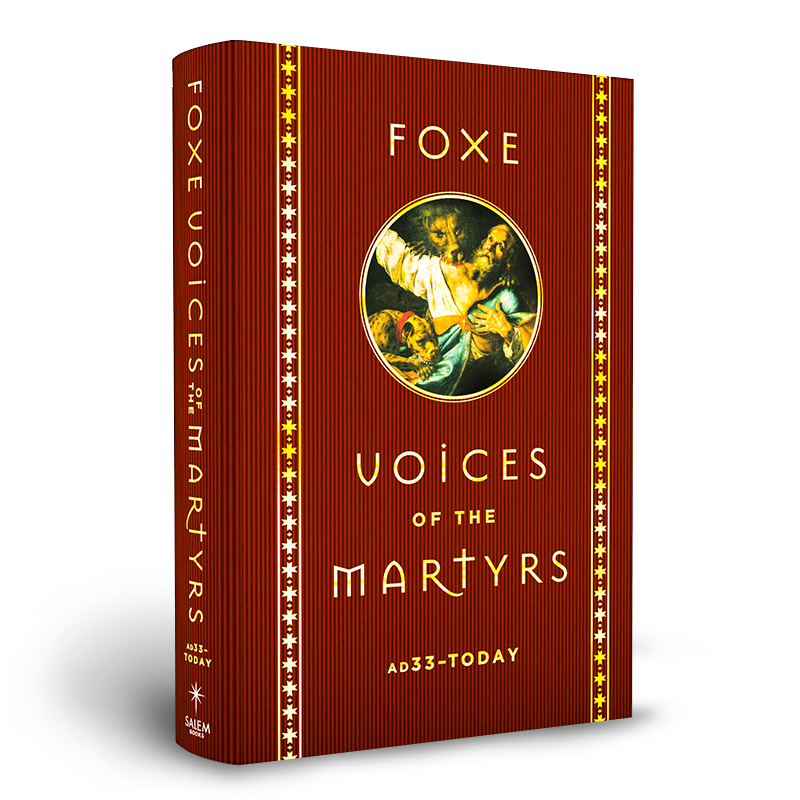 Foxe: Voices of the Martyrs
By John Foxe and The Voice of the Martyrs
For 2,000 years, Christians have courageously triumphed over beatings, stonings, burnings and every form of evil to boldly proclaim the truth of Jesus Christ. Foxe: Voices of the Martyrs is their story and your Christian heritage.
In the 16th century, English preacher John Foxe created what is considered one of the most influential Christian works of all time: Foxe's Book of Martyrs. With dozens of images, modernized English and up-to-date accounts of martyrdom, Foxe: Voices of the Martyrs includes testimonies not only of Foxe's heroes from the Early Church to the Reformation but also testimonies of those martyred during the Enlightenment, the Industrial Revolution, throughout the 20th century and up to today.
This newly revised edition includes 65 stories of recent martyrs who have shown tremendous courage in the face of ISIS and the Taliban, brutal dictatorships and government crackdowns. Their testimonies will inspire you to boldness and serve as a reminder that the same Spirit of Christ that strengthened Stephen, Peter and Paul is at work in you today. (Hardcover, 508 pp.)
Request your complimentary copy of Foxe: Voices of the Martyrs today!