Stories of Christian Martyrs: Peter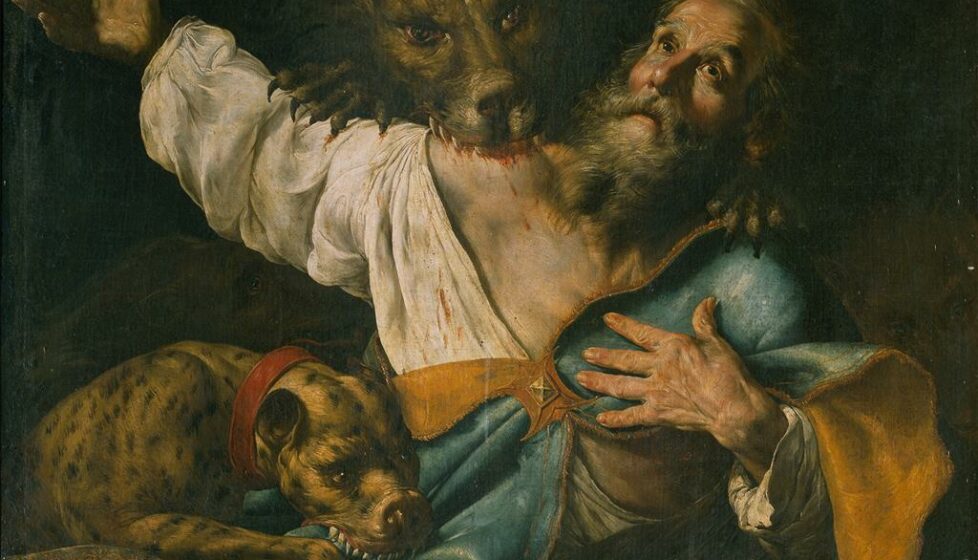 Simon, son of John, grew up in Capernaum, on the north end of the
Sea of Galilee. Raised along with his brother Andrew in a fishing
family, Simon seemed headed for a career in that business. Then
Jesus came walking along the shore and invited Simon to follow Him into
a life of fishing for people. Simon accepted both the invitation and a new
name given by Jesus—Peter (from the Greek word petros, meaning "a
piece of rock"). For three years, Peter was Jesus's constant companion.

We find it easy to imagine Simon Peter, the rock, smiling over the
immense irony of Jesus's call on his life as Peter wrote these lines: "As you
come to him, a living stone rejected by men but in the sight of God chosen
and precious, you yourselves like living stones are being built up as a
spiritual house, to be a holy priesthood, to offer spiritual sacrifices acceptable to God through Jesus Christ. For it stands in Scripture: 'Behold, I am laying in Zion a stone, a cornerstone chosen and precious, and whoever believes in him will not be put to shame'" (1 Peter 2:4-6).

Peter knew firsthand the depth of that promise of never being put to
shame. He knew the unspeakable joy that comes when, in the midst of
the overwhelming facts and feelings of failure, Jesus steps in and says, "I
still have work for you to do." In the biblical record, Jesus's first and last
words to Peter were, "Follow me" (Mark 1:17; John 21:22). History tells
us Peter did just that. From the out-of-the-way shore of Galilee to the
center-of-the-world hallways of Rome, Peter followed Jesus. From laying
down his nets to laying down his life, Peter learned and practiced fishing
for men and women. It remains clear that Peter is one of our finest
examples of what it means to be a martyr. He lived a full life and he died
a faithful death for Christ.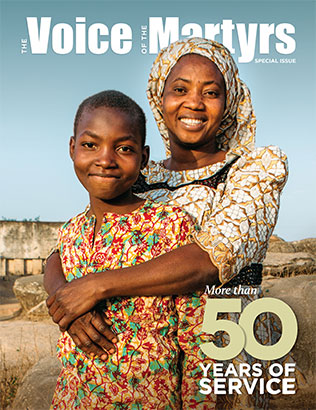 Given the obvious leadership role that Peter had among the disciples
and in the early church, it is interesting to see how faithfully the gospels
record his fumbling efforts. The disciples as a group comprehended neither what Jesus was doing nor why, and Peter usually made public their lack of
understanding. His impulsive nature allowed him to sometimes blurt out
the truth, but more often to state the mistake. Though the resurrection of
Jesus transformed an average group of disciples into a powerful force for
the Gospel, those who knew them never forgot their background. The
gospel writers could have easily shaped the stories of the ministry days with Jesus in order to make the first leaders of the church more heroic. They resisted that temptation. Instead, they gave us the truth—God's Word. They gave us accounts into which we can fit ourselves. The ordinary people who spent time with Jesus are people to whom we can relate. The fact that they became apostolic witnesses simply reminds us that God desires also to do something through us in order to bring glory to His name.

When it comes to Peter's missionary efforts, the first twelve chapters
of Acts record the exciting events of the initial years of the movement that
began with Jesus's command to make disciples throughout the world.
Peter's first sermon on the Day of Pentecost seemed to open the floodgates of new believers, but the spread of the Gospel was at first limited to Jews and proselytes (those Gentiles who had become "naturalized" Jews). God used Peter's visit to a Roman soldier's household to confirm Jesus's inclusion of people from every nation as candidates for the good news of salvation. Cornelius became the test case for Gentile conversions.

Peter departs the Acts account suddenly in chapter 12. He had just been
miraculously freed from prison and had briefly visited the believers who
were gathered together praying for him at Mary's house. They had prayed
for Peter's safety, and God had answered by having Peter knock at the door. Because he was technically a prison escapee, Peter's life was in added danger. Luke notes Peter's parting message: "But motioning to them with his hand to be silent, he described to them how the Lord had brought him out of the prison. And he said, 'Tell these things to James and to the brothers.' Then he departed and went to another place" (Acts 12:17).

The "other place" where Peter went has been the subject of both tradition and legend. Traditional accounts for Peter's travels focus primarily on
time spent in Babylon (to the east) or Rome (to the west). In support of
Peter's ministry in Babylon, we have the apostle's apparent location mentioned in 1 Peter 5:13: "She who is at Babylon, who is likewise chosen,
sends you greetings, and so does Mark, my son." The Eastern branch of
the church claims that Peter was instrumental in planting the Gospel there.
In support of Peter's ministry in Rome, we have the obvious case that he
did end up in Rome and was martyred there. As to his founding the church
in Rome, we have little direct evidence, but someone did bring the Gospel
to the Roman Empire's capital, for when Paul wrote his letter to Rome,
there was already a thriving church there. But if Peter was already in Rome
at the time, it seems strange that Paul didn't mention him among his various detailed greetings in that letter. What we know from Acts is that Peter was somewhere, busy sharing the Gospel.

It has often been noted that when Jesus and Peter walked on the
shore of Galilee for the last time, the Lord not only reinstated His call
on Peter's life, but also gave Peter an inkling of the end that awaited him.

"'Truly, truly, I say to you, when you were young, you used to
dress yourself and walk wherever you wanted, but when you
are old, you will stretch out your hands, and another will dress
you and carry you where you do not want to go.' (This he said
to show by what kind of death he was to glorify God.) And after
saying this he said to him, 'Follow me'" (John 21:18-19).

It's not where we go and what happens to us that matters all that
much. What does matter is how we respond when Jesus comes to us and
says, "Follow me."

Peter's final days in Rome are not described in the Scriptures, but
various traditional accounts have survived. Reportedly he spent horrific months in the infamous Mamertine Prison, a place where incarceration was often itself a death sentence. Though manacled and mistreated, Peter survived the tortures and apparently communicated the Gospel effectively to his guards. Eventually he was hauled out of the dungeon, taken to Nero's Circus, and there crucified upside down because he did not consider himself worthy to be crucified with his head upward, like Christ.
This story is an excerpt from Foxe: Voices of the Martyrs. You can get your own copy free with any donation to The Voice of the Martyrs.
Stories of Christian Martyrs: Peter