Stories of Christian Martyrs: Paul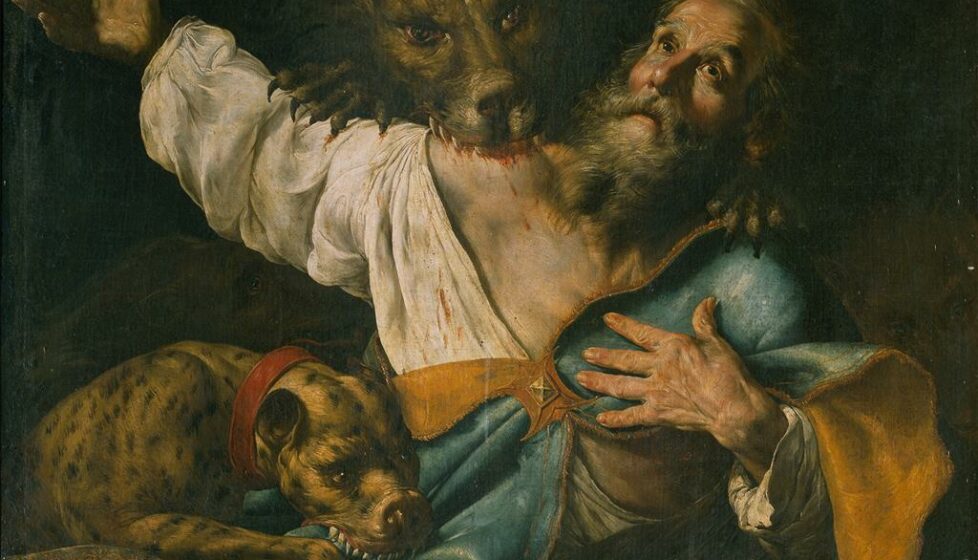 In contrast to most of the other apostolic figures, little confusion
exists about the place of Paul's death. He always had a passion to
preach the Gospel in Rome, and he died there.

Paul spent time in Rome twice, on both occasions at the expense of
the Roman Empire. Neither his travel arrangements nor his accommodations were first class, but they suited the apostle well. Throughout Acts and his letters, Paul conveys an unmistakable sense that his time was short, and he was grateful for every moment he was given. Paul understood God's grace, not simply as a great theological concept, but also as his own reason for living. He appreciated God's grace because he knew he needed so much of it.

His final thoughts had little to do with regrets and much to do
with the satisfaction that flows from grace-drenched living. He wrote
to Timothy: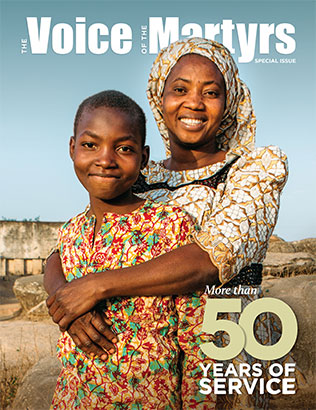 "For I am already being poured out as a drink offering, and
the time of my departure has come. I have fought the good
fight, I have finished the race, I have kept the faith. Hence forth there is laid up for me the crown of righteousness, which the Lord, the righteous judge, will award to me on that day, and not only to me but also to all who have loved his appearing" (2 Timothy 4:6-8).

While he lived, Paul certainly traveled broadly, proclaiming the
Gospel everywhere he went. Perhaps his statement to the Colossians sums
up his heart the best: "Him we proclaim, warning everyone and teaching
everyone with all wisdom, that we may present everyone mature in
Christ. For this I toil, struggling with all his energy that he powerfully
works within me" (Colossians 1:28-29).
One of the greatest ironies in Paul's life is that he accomplished a lot
to spread the Gospel even while he was persecuting the church. His rabid
efforts to hunt down Christians in and around Jerusalem scattered believers to the wind, planting the Gospel seeds everywhere they went.
Truly God uses even the plans and efforts of evil men to accomplish
His will. But once Paul turned around after his confrontation with Jesus
on the road to Damascus, all the fiery intensity of his former life was
now channeled into his efforts for Christ. He produced almost half the
New Testament writings with the letters he sent to the churches. He
set the standard for missionary living. He pioneered evangelistic practices. He planted several dozen churches. He fearlessly applied God's
love and grace to the non-Jewish world, and was hounded for his
faithfulness by those who should have cheered him on. The one who
once persecuted Jesus Christ became the one who spent the rest of his
days promoting Christ.

Fortunately, Paul has given us an idea of the treatment he received
as part and parcel of his work as an evangelist in the ancient world.
While the following list of highlights may make us shudder at the cost
paid by God's servant, it also serves as an indicator of the common
experiences of those who followed Jesus. They risked everything for
the good news.

The salvation we have Jesus bought for us on the cross—a price
beyond measure. The faith we claim has been delivered to us by many
willing to pay the price of faithfulness.

"Five times I received at the hands of the Jews the forty lashes
less one. Three times I was beaten with rods. Once I was
stoned. Three times I was shipwrecked; a night and a day I
was adrift at sea; on frequent journeys, in danger from rivers,
danger from robbers, danger from my own people, danger
from Gentiles, danger in the city, danger in the wilderness,
danger at sea, danger from false brothers; in toil and hardship,
through many a sleepless night, in hunger and thirst, often without food, in cold and exposure. And, apart from other things, there is the daily pressure on me of my anxiety for all the churches" (2 Corinthians 11:24-28).

We miss a significant lesson from Paul's life if we make suffering
our goal. Suffering is not an accurate measurement of obedience or
faithfulness. Disobedience and faithlessness can also bring suffering.
When suffering becomes a goal, pride is often the hidden motivation.
Suffering is an unpredictable byproduct of obedience and faithfulness.
But it's only a small part of an even greater unpredictable aspect of life
in Christ—joy! The example of the great martyrs of the faith is one of
joyful, carefree living.

They didn't relish suffering, but they didn't run from it either. They
learned, as did Paul, the principle of radical contentment:

"Not that I am speaking of being in need, for I have learned in
whatever situation I am to be content. I know how to be
brought low, and I know how to abound. In any and every
circumstance, I have learned the secret of facing plenty and
hunger, abundance and need. I can do all things through him
who strengthens me" (Philippians 4:11-13).

Paul let nothing but God's Spirit hinder him from going to the ends
of the earth. The timeline of his life, stories from tradition, and references
in Scripture to places, such as his desire to minister in Spain (Romans
15:23-24), allow us to consider that the range of his travels took him
from Arabia to the British Isles. The six years of silence between his two
Roman imprisonments provide room for wide travels.

The apostle's final destination this side of eternity was a spot on the
Ostian Way just outside the walls of Rome. Tradition has it that the
former Pharisee was beheaded beyond the gates. He fought the good
fight, finished the race, and kept the faith. He is a significant reasons
why we can do the same today.
This story is an excerpt from Foxe: Voices of the Martyrs. You can get your own copy free with any donation to The Voice of the Martyrs.
Stories of Christian Martyrs: Paul