Iraq: Christians Forced to Flee During Mosul Crisis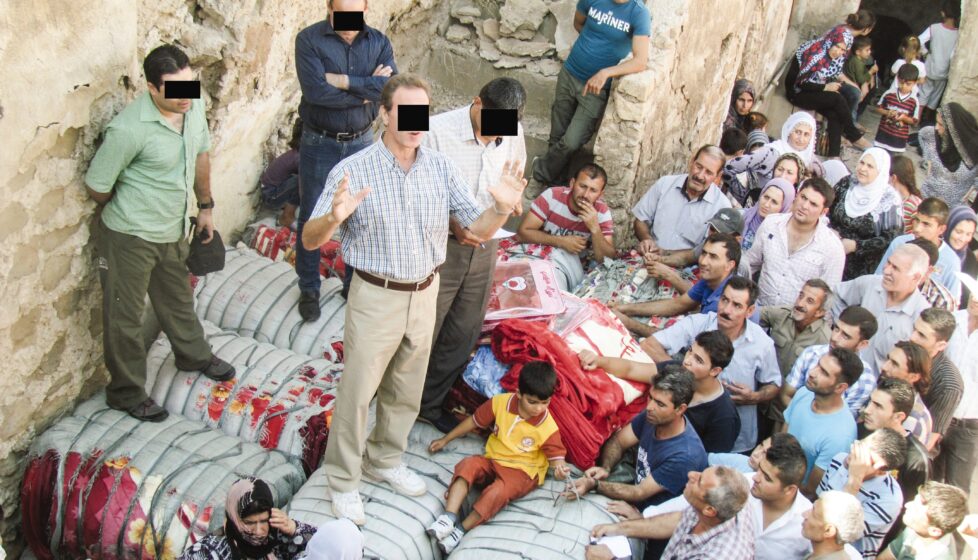 Rebekah and her family climbed into the small vehicle that VOM had given her two years earlier after her husband was martyred for his Christian witness. Under cover of darkness, the family turned their backs on their home and began driving up the road to Kurdistan. Thousands of others had fled along that same road, many walking for 10 to 14 hours to escape the horrors of the Islamist militia known as the Islamic State (ISIS). After capturing the city of Mosul, Iraq, in June 2014, the militants gave all Christians until July 19 to convert to Islam, pay a high tax, leave the city or be killed. Thousands chose to flee, leaving everything they owned behind.
Along the way, families encountered roadblock after roadblock of ISIS soldiers guarding their recently conquered territory. The soldiers robbed them of everything, taking wedding rings and ripping passports in half before the horrified owners' eyes. In some cases, soldiers told people to strip, and then robbed them of even their clothing.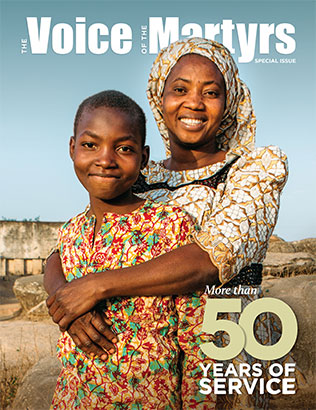 Flight from Mosul
By God's grace, Rebekah's family made the journey safely. They had fled to Erbil, in Kurdistan, a semi-autonomous region of Iraq that ISIS had not yet penetrated. But Rebekah hadn't had time to plan or pack, and they had nowhere to go in Erbil, so they followed a group of Mosul refugees to an evangelical church.
Although the church welcomed them, it was overcrowded with refugees, so Rebekah took her three children to look for a better place. When they arrived at the next church, they found that it, too, was crowded with refugees. When ISIS invaded Iraq, Erbil was already hosting 300,000 Syrian refugees who had fled the civil war in Syria. Families were camped in any available space — parks, churchyards and half-constructed buildings.
After a couple of days, Rebekah was able to contact a VOM worker, Mahfuz, who was a close friend of her family (her children began to call him "Dad" after their father was killed). Mahfuz arranged for them to stay in the offices of a Christian ministry in the city.
Forcing the Christians Out
More than 700,000 people fled to Kurdistan after the ISIS takeover of Mosul, and others fled to surrounding countries. The refugees include Muslims, Christians and others, but only Christians were issued the July 19 ultimatum of converting to Islam, paying an exorbitant jizyah [levied only against non-Muslims] tax, leaving the city or being killed.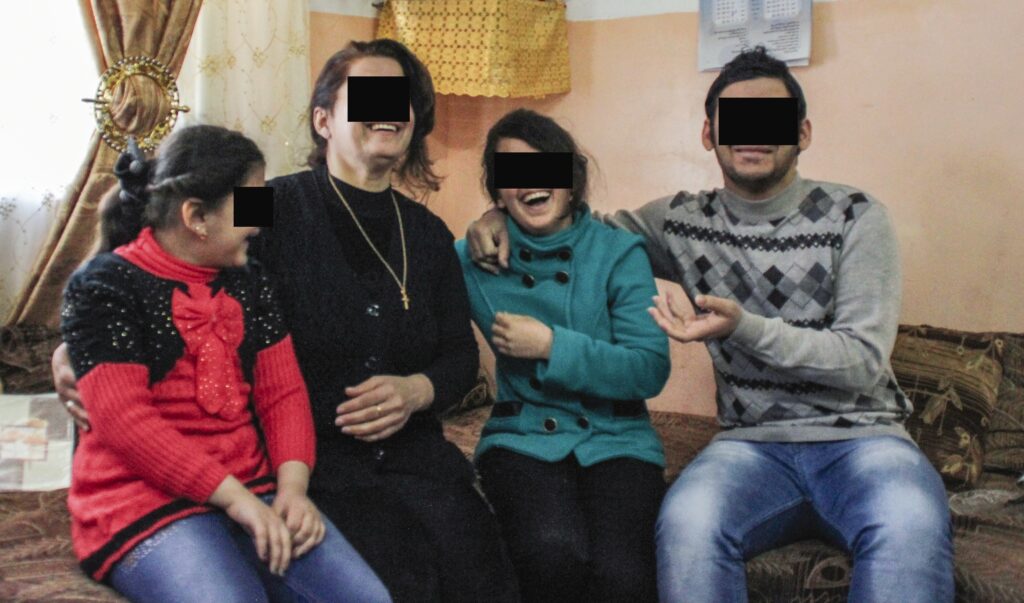 One Christian man from Mosul told a VOM worker that he had not heard of the July 19 deadline. On the night of July 19, he heard bombs going off and soon realized that only Christian homes were being destroyed. He quickly gathered his wife and daughter, and they ran from their home. They were among the Christians who were robbed, stripped and humiliated at ISIS checkpoints.
The refugees from Mosul lost much more than homes and possessions. A VOM worker spoke with a Christian woman who had just completed four years of college and was about to take her final exam on July 20. She missed her exam, and it's likely that all records at the university were destroyed by ISIS. She will probably never receive her degree. Rebekah's oldest daughter, Miriam, is in a similar position. She was unable to take her final exams for her second year of university, so she won't receive credit for her work.
In Place to Help
Before the crisis in Mosul even began, VOM workers were aiding Syrian refugees in the region, putting them in position to help the estimated 100,000 displaced Iraqi Christians when they arrived. VOM partners with an evangelical church in Erbil that supported 30 displaced Iraqi families. The church provides half the families' rent, and VOM provides the other half.
Other churches in Erbil have also opened their property to refugees, allowing them to camp on church grounds and in their buildings. VOM workers are distributing items such as food, blankets, mattresses, baby formula and fans. Conditions are made more difficult by the region's extreme heat.
The crisis has created many opportunities for Christians to demonstrate the love of Christ. A Christian businessman in Erbil cleared out an office building that he owns so refugees from Mosul could live there. And an Iraqi VOM partner who was working with Syrian refugees in Erbil encouraged the Syrians to help the displaced from Mosul. The Syrians shared relief supplies from the little that had been given to them earlier.
As always, God is providing hope in this massive crisis. One refugee told a VOM worker, "If Islam is like [ISIS], then I don't want to be a Muslim." That man and other former Muslims who have turned to Christ are learning about their new Christian faith from a team of evangelists in the area.
As for the Christians who fled Mosul, those who put their hope in Christ are not defeated. One family told a VOM worker, "We have lost all our possessions, but we still have our faith in Jesus. No one can take that away from us."
Iraq: Christians Forced to Flee During Mosul Crisis