Indian Pastor Beaten by RSS Mob, Attackers Come to Christ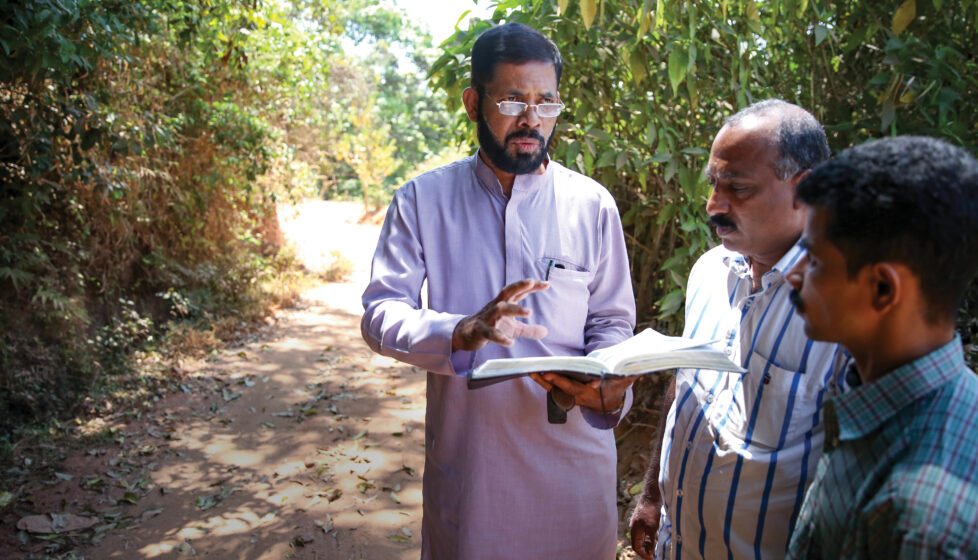 Tied to a chair in a small room, struggling to breathe after a severe beating, Pastor Dharala Francis awaited his death.
For nearly 30 years, he had faithfully led a ministry that served the disadvantaged in India, but on July 9, 2015, his reputation for sharing the gospel caught up with him. That day, an angry mob beat him severely and conspired to burn him to death.
"I didn't have fear," he recalled eight months later, sitting with his wife and daughter at a guest house in India. "I was ready to die that day. I said, 'If this is the last day for me, I want to go to heaven directly.'"
Instead of dying, however, Pastor Dharala saw a surprising work of God.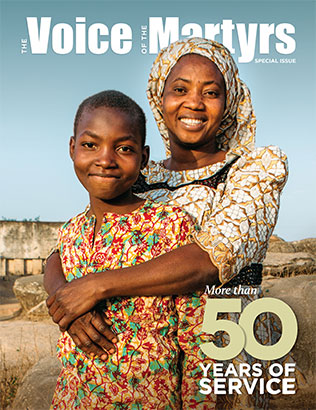 A Threatening Love
The pastor and his family had spent the first six months of 2015 building relationships with villagers in western India, praying for those who were sick, serving the poor and distributing Christian literature.
Gradually, Hindus — and even some Muslims — started following Christ.
"Every Sunday we would go to that village and share the Word of God, and day by day the number was increasing because of many miracles taking place there," said Rita Francis, Dharala's wife. "Almost all the villagers would come every Sunday to praise and worship. There was nobody to go to the temples and light the candles for their gods."
Since 1987, Dharala had led Prayer Altar Ministry, known among believers for serving the disadvantaged, hosting 24-hour prayer events for India and visiting hospitals and prisons. But the Rashtriya Swayamsevak Sangh (RSS), a Hindu nationalist group, has increasingly viewed Christians as a threat, and when they learned of his activities, they decided to take action.
On July 9, 2015, after praying with a family he had shared the gospel with, Pastor Dharala was confronted by an angry mob. A few of the estimated 500 Hindus rushed into the home he was visiting, dragged him outside and began beating him.
"You leave him!" a Christian friend protested. "He has not done anything! He is coming to us and praying for us and our village!"
"We will send his dead body back to you," a member of the mob shouted back.
Local believers cried helplessly as they watched the mob carry the 56-year-old pastor away.
The mob took Dharala before the nyaya panchayats, or village court system, where he was condemned for sharing the gospel with Hindus. Despite pain from his injuries, including a fractured rib, the pastor remained quiet.
"Because I am not able to fight with the people, I just prayed in silence," he said. "I just prayed, 'Lord, please help me. I cannot go from these people, but you are able to gather something from the situation. If God be for me, no man can be against me.'"
Members of the mob then took Dharala to a small room, where they continued to punch and kick him. Their goal, he said, was to kill him by causing internal injuries without visible wounds or blood.
"Now you pray that your god come and help you!" they taunted as they struck him.
The beating continued for four hours, until about 6 p.m. One man attacked the pastor with a chair, and Dharala's cellphone was smashed, so he couldn't call for help.
"Lord, I am helpless," Dharala remembered whispering as he gasped for breath. "If you want me to live and serve you, you have to save me."
Then the attackers began to discuss setting the pastor on fire.
An Opportunity to Witness
Around 9 p.m., Dharala's wife and their two grown children, both in their 20s, received a call from Dharala's sister telling them of his abduction.
Feeling hopeless, Rita's hands began to tremble. She worried about her husband experiencing pain and about her family's future if he were killed. Trusting in Christ, she prayed for courage.
"Lord, this is your work; for to me to live is Christ, to die is gain," she prayed. "So whatever the situation, it is for your glory. If it is your will, you keep your servant alive."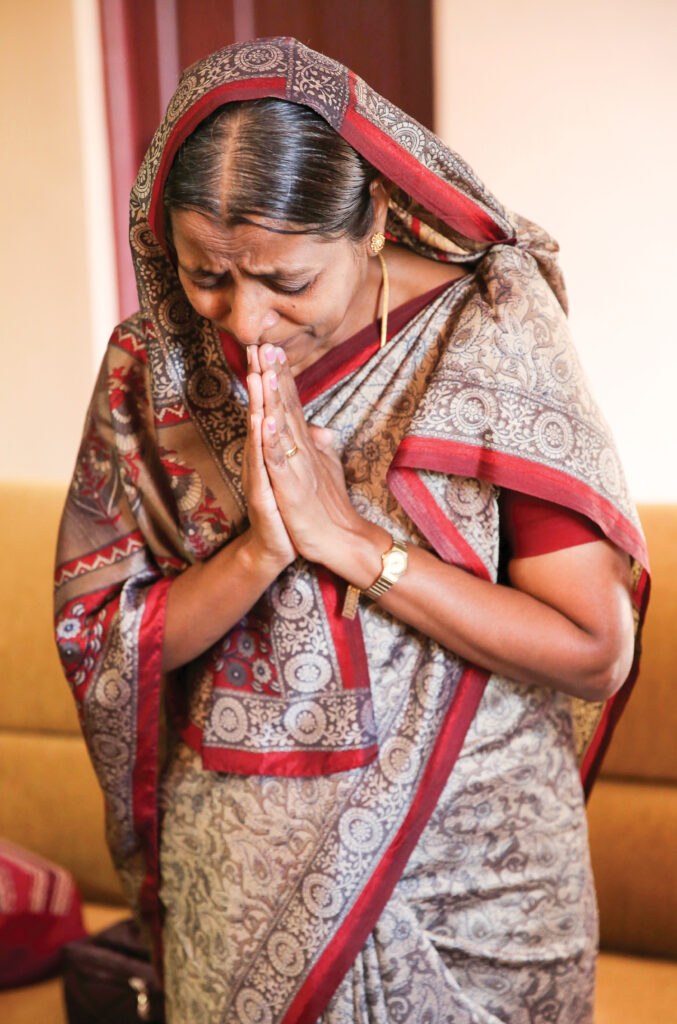 After praying with friends, the pastor's family learned that he had been taken to a local police station, primarily for his own safety. Someone had called the police after hearing that some of the Hindus planned to set the pastor on fire. Police arrived to rescue Dharala minutes before he was to be doused with gasoline.
"It was the will of God," the pastor said. "They wanted to kill me, but they couldn't."
When the police released Dharala, they ordered him to stay out of the village and to report to the station weekly to make sure he was following their command.
While he is currently forbidden from visiting the village, God has used the incident to reach many people. Local newspapers and TV stations interviewed Dharala about his experience, and he used the interviews as an opportunity to share his faith and glorify Christ. He believes the news stories did more to advance the kingdom than weeks of sharing gospel tracts with villagers. In fact, many more people started attending his church after the incident became known.
"After the persecution, the ministry has grown," Rita said. "Nobody has left the church or lost faith. It is increasing."
"I received a promotion!" the pastor added, laughing.
Preaching Persecution
India is the birthplace of Hinduism, which is practiced by 81 percent of its 1.2 billion people. At least 12 percent of its population is Muslim, giving India the world's second largest Muslim population, behind Indonesia. Christians make up about 6 percent of the population. In this environment and with a growing RSS influence, Christians face increasing persecution.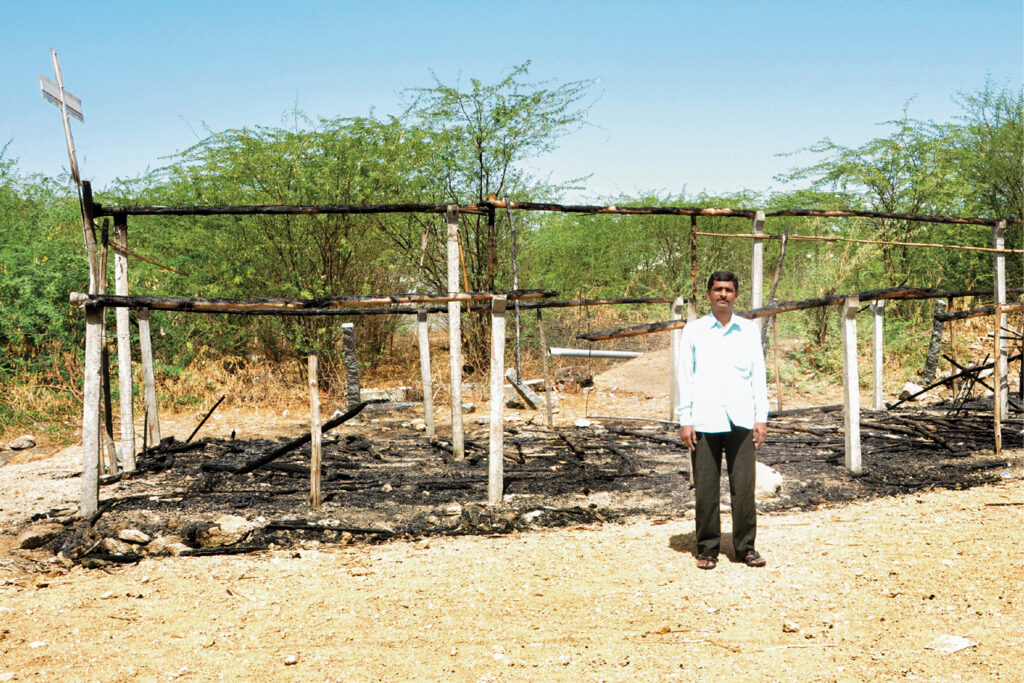 While their church has grown since the attack, the Francis family is still experiencing persecution. Some villagers are trying to prevent them from accessing water and electricity.
"We also might not get any food, but we don't worry," Dharala said. "God will provide everything." He cited Matthew 6:33 as the source of his faith in God as a provider: "But seek first the kingdom of God and His righteousness, and all these things shall be added to you."
"Keep that verse and God is going to perform miracles," he said.
The ongoing trials haven't shaken the Francis family's faith. Dharala's daughter, Florence, said the persecution her father endured and what they're facing as a family are actually blessings.
"I was happy because he had the privilege and honor to be persecuted for God," she said. "That is an honor that he is going to receive in heaven. I was happy about it; I did not fear."
Even when her non-Christian friends ask about it, she proudly shares her father's testimony.
"It is an honor and it was not a surprise for us because everything is written in the Word of God," she said. "It says that we will have to face it. So, we have to be ready for whenever it comes."
Dharala continues to preach about persecution to the 60 members of his church, and his family discusses it with new believers before baptizing them.
"Wherever we go, we share our testimony," Rita said.
"We are teaching the people, 'Don't be afraid; the persecution will come,'" Dharala said. "Jesus said, 'For my namesake, they will persecute you. We will have a lot of problems. Don't worry. Take courage.'"
Since the attack, Dharala has encountered members of the mob that tried to kill him. He recounts the time he saw three of the men who participated in the attack, and the men recognized him.
"So you are the person who came to the village?" the men asked him. "Still do you want to preach gospel there?"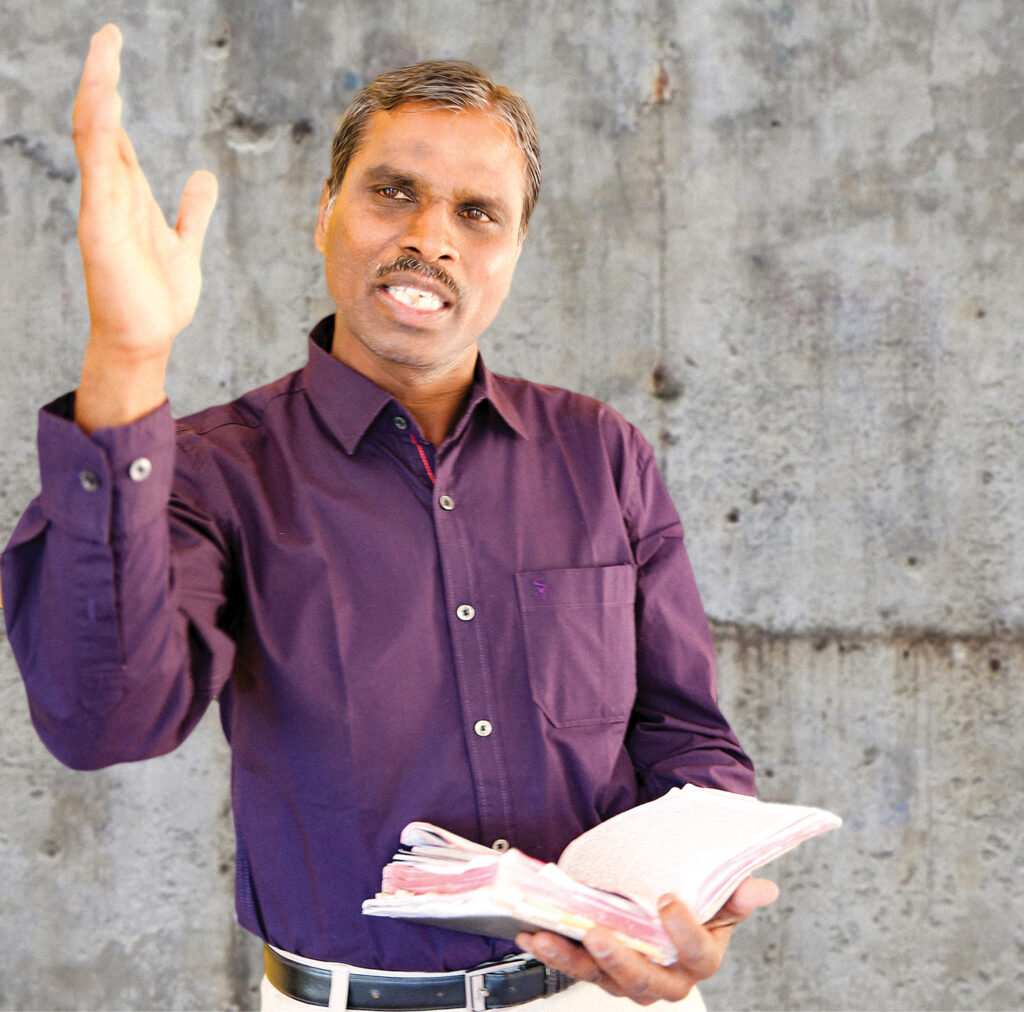 "Yes," he replied.
"You are not having fear of death?"
"No, I am not having fear of death."
"Sorry, forgive us," they said. "We have been forced to do this from others. We didn't have intention to do anything to you, but we were forced to do this, so we did, but will you forgive us?"
"I told them, 'Jesus Christ forgives people, so we also do that,'" Dharala said.
The three men then said they would like to learn more about Jesus.
"God will forgive you," he told them. "Accept Jesus Christ as your personal Savior. God wants to bless you and your family."
The three men accepted Christ.
A Fire Grows Within
Dharala has fully recovered from the attack, and he and his family continue to follow Christ no matter the cost, faithfully leading their church and its various ministries. Florence and her brother, Finney, lead worship, and the whole family continues to reach out to Hindus and Muslims.
In addition, the pastor feels the Lord leading him back to the area of the attack, and his wife and children feel the same way. They are praying that his travel restrictions to the village will be lifted.
"We want to go back," Rita said. "We are praying for that."
"God is saying, 'Go. I will be with you,'" the pastor said, smiling.
One answered prayer is that leaders from some neighboring villages have invited Dharala to pray for and serve their communities.
"God has kept me alive," Dharala said. "I want to do ministry until I reach my last breath."
The family asked that VOM readers pray for their ability to continue sharing the gospel and their ability to return to the village where Dharala was beaten.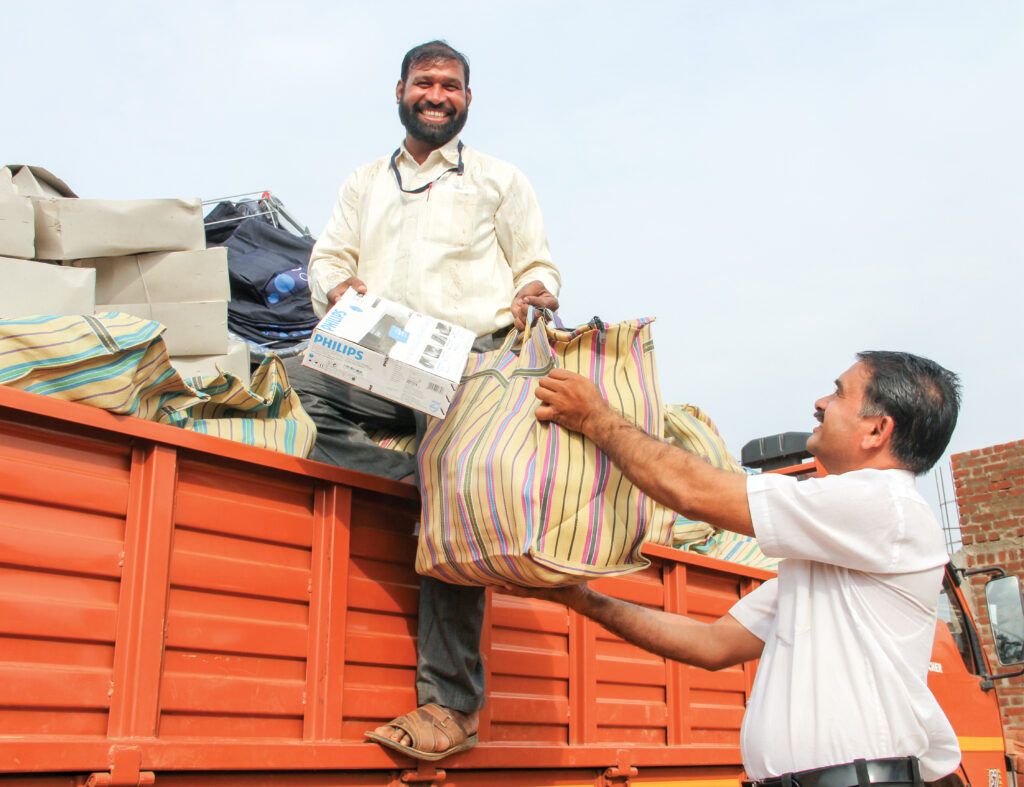 "Pray for our nation and pray for the pastors," Dharala said. "Pray for the leaders; pray for India to be saved. My heart's desire is for India to be saved — this is what God has spoken to me."
Dharala and his family know they must "die to self" in order to follow God faithfully in the face of persecution. They're therefore also prepared to die for him physically, knowing he will be glorified. Dharala said he is strengthened and comforted by John 12:24: "Most assuredly, I say to you, unless a grain of wheat falls into the ground and dies, it remains alone; but if it dies, it produces much grain."
"We want to die not only for (our state)," the pastor said. "We want to die for India."
Indian Pastor Beaten by RSS Mob, Attackers Come to Christ