Indian Believers Jailed After Praying for Church Member Who Later Died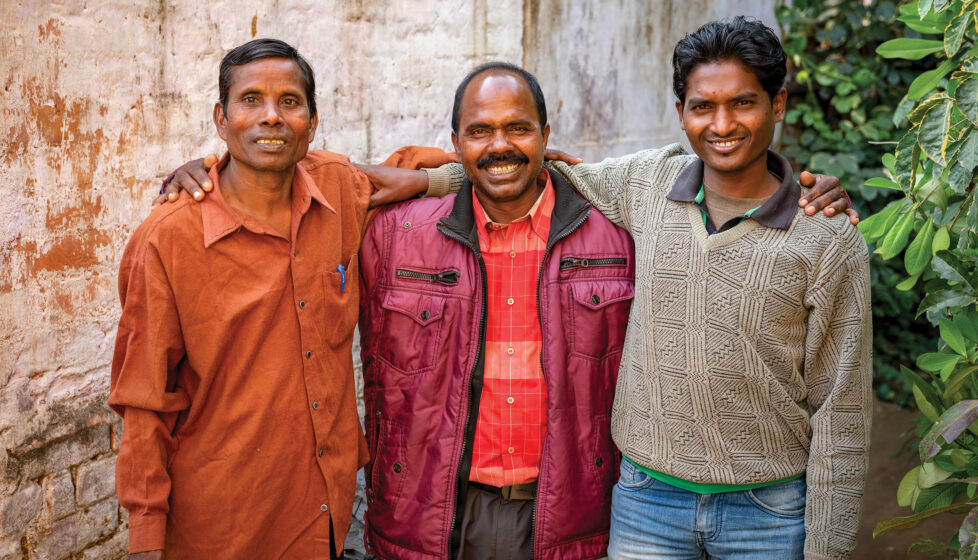 Three Indian believers faced murder charges after praying for a church member who later died.
Pastor Surjan Khariya became a believer in 2004 after being healed from the same illness that had taken his 7-year-old daughter's life. Like most in his tribal village in Jharkhand state, India, he was an animist, worshiping nature with animal sacrifices and offerings of alcohol. But when he was healed from the disease after Christians prayed for him, Surjan gave his life to Christ and became the leader of a house church.
Another member of Surjan's house church, a man named Kolah Lohra, literally stumbled across the church one day in 2010 after hearing sounds of worship coming from the building. Kolah, who had battled alcoholism and drug abuse for years, drunkenly stumbled into the church meeting, dancing to the drumbeat and singing loudly. Unfazed by his drunken performance, the Christians invited him to come back the next day, which, surprisingly, he did. Kolah felt profoundly changed through Christian worship and prayed for a new beginning. He immediately boxed up all his drugs and tobacco and threw them out.
In 2017, Kolah's 27-year-old nephew, Krishna, along with his wife and three children, decided that they, too, would follow Jesus and join the house church. "We were so sick and troubled," Krishna said. "When we started going to church and praying, slowly the problems disappeared."
Surjan, Kolah and Krishna had all experienced the power of Christ in their lives, leading them to reject animism and follow Jesus. So when another church member invited them to pray for his sick wife, they agreed without hesitation. Later, when the woman died, community members blamed the Christians, fearing them because they were different.
A few months earlier, the villagers had grown angry over the Christians' refusal to participate in a ritualistic hunt to appease the nature god. While some wanted to kick the Christians out of the village, they instead decided to levy a large fine that the Christians were unable to pay. The villagers then removed the Christians' names from community ration cards and prevented them from using the village well. Eventually the Christians paid the portion of the fine they could afford, and tensions eased … until the young woman's death fanned the flames of resentment once again.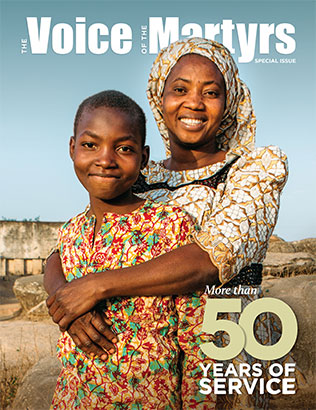 Strong in faith
Although Surjan, Kolah and Krishna were not the only Christians who prayed for the sick church member, they were the ones the villagers could name. After being charged with murder, the men surrendered to police on Nov. 13, 2017. But they were still confident that since they had done nothing wrong, they would be quickly released. Surjan trusted the Lord to sustain them and even counted it a privilege to suffer for the Lord. "Whatever I have done is for the Lord," he said. "He will take care of everything. Because the Lord has suffered for us, this offering is nothing for us."
The men spent the next nine and a half months in the Gumla jail, where the guards called them the Hallelujah people — those who follow a foreign religion. They were the only Christians in the prison, but they met for prayer each morning as soon as they woke up, and one of the men's relatives brought them a Bible. "When people started seeing that we pray and read the Bible, one or two would come closer to us and say to please pray for them," Surjan said. "We used to share the Word of God." By the time they were transferred to another prison, 13 men had come to know the Lord.
The men were thankful for the opportunity to share the gospel with other prisoners, but they worried about how their families might be affected by their imprisonment. Every time Kolah's wife visited, he asked her if she was still attending church, and she assured him that she was. And Kolah also worried about Krishna, who had become a Christian only a month before their arrest and imprisonment. "I was scared because as soon as he had accepted Christ, he had gotten into this problem," Kolah said.
Although Krishna's faith didn't waver, he, too, was concerned about his family. "We were strong in the faith, but just worried about our families," Krishna said. "As three months passed, I started thinking about what would happen. I didn't know if I would ever be able to see my family or my children. I was in a very confused state at that time." Finally, in August 2018, a lawyer hired by a VOM partner was able to get them released on bail, and for now the three men are back with their families. Their main accuser may be dropping his complaint, but it will likely be several months before their case is resolved. Meanwhile, they have to take time off work and travel to another city for each court hearing. The men say their relationship with villagers is back to normal, but community members may pressure their accuser to maintain his legal complaint.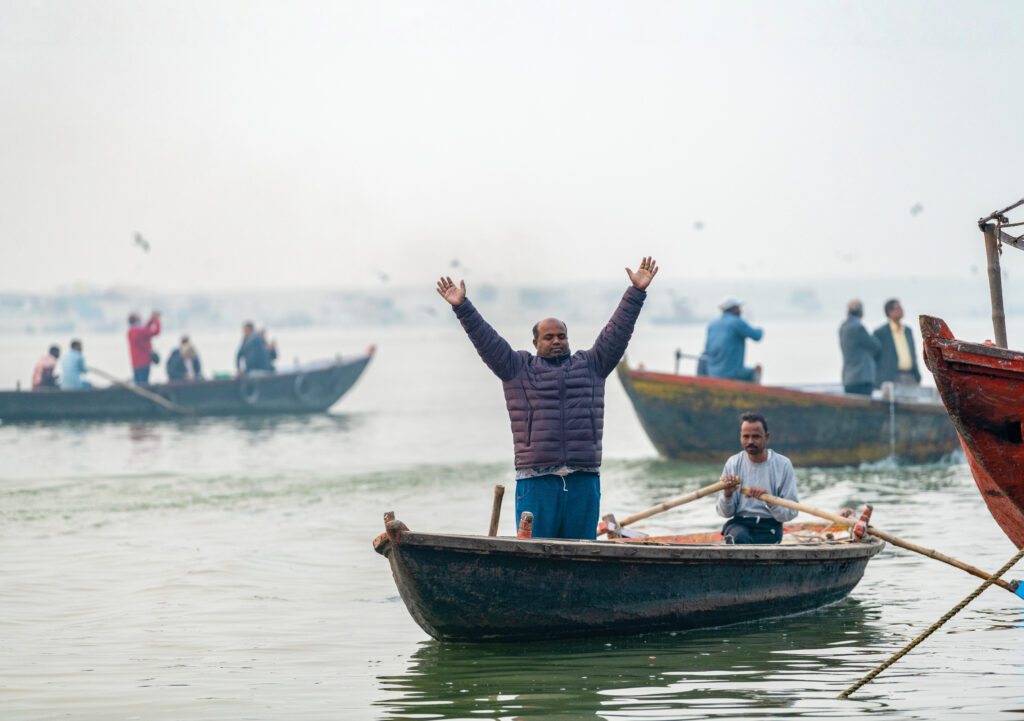 Though their imprisonment was difficult, all three men remain committed to the God who healed and sustains them. "When I was in jail, I felt that I was in hell," Kolah said. "So when I was out of the jail, I got more strength and am getting more power to pray and more strength and encouragement to worship the Lord more. I am now closer to the Lord."
As a relatively new believer, Krishna has been encouraged by the support the men have received from the body of Christ. "We are not regretting what happened in our life because we acknowledge that so many people are there to help us," he said.
Local newspapers and TV stations had followed their trial, and Surjan said he felt like a celebrity after their release because everyone knew their names. "I felt we are the blessed ones, like God chose us," he said. "My responsibility is to take care of the people who are still in the dark."
He is, however, more careful now when he shares the gospel or prays for someone. "I am a little scared after coming out of jail," he admitted. "I am very much cautious, but still I want to do the work. I try to share the Word of God to everyone, whether they listen or not, whether it brings fruit or not. My work is to sow the seed and share the Word of God."
These men who spent nine months in prison for praying over a sick woman remain committed to praying for others, and they continue to hope that their neighbors will be transformed from worshipers of nature to worshipers of its Creator.
Indian Believers Jailed After Praying for Church Member Who Later Died