Greatest Eternal Gift Replaces Loss of all Earthly Possessions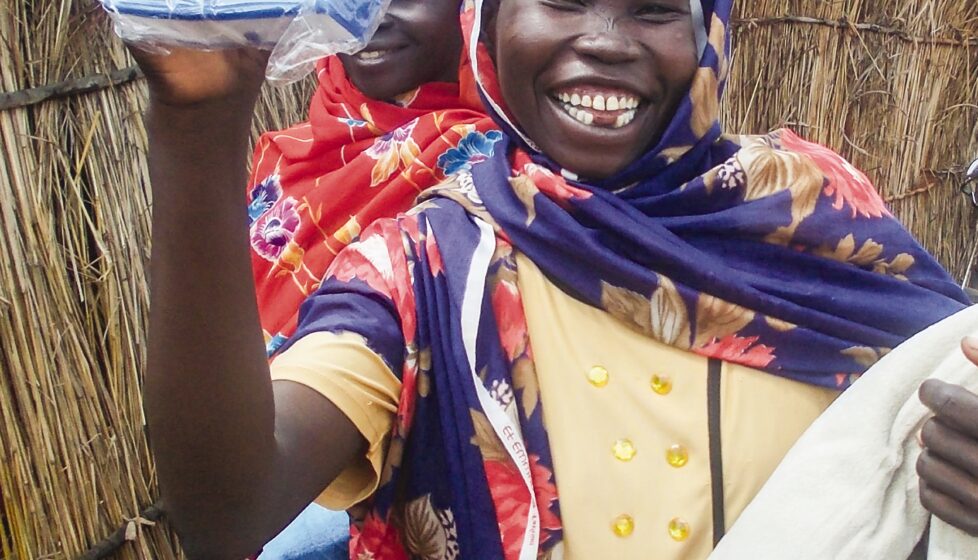 Onnab stood next to the charred remains of her home. A Sudanese Air Force jet had just flown over her village and dropped a bomb that detonated near her house, destroying her family's food supply and all their belongings. "Thank God my children were not in the house," she said, grateful for their safety. But the loss of Onnab's earthly home and possessions ultimately led her to the greatest eternal gift.
As a Muslim living in the Nuba Mountains of Sudan, Onnab had heard about Jesus and even visited a church in her village. But when her husband and his family learned that she had gathered with "infidels," they were furious and insisted that she never again visit a Christian church.
"I tried several times to change to Christianity," Onnab said, "but it was not easy for me." If her husband even heard that Onnab had attended church or talked to other Christians, he would beat her. Still, her hunger for Christ remained. Just two months before her home was bombed, her husband abandoned her and their children.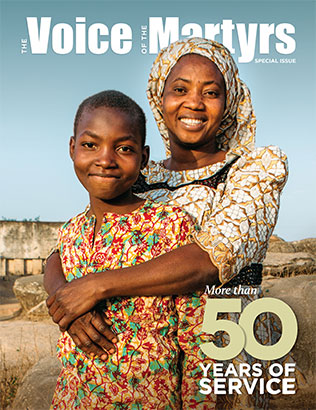 After Onnab's home was destroyed in the bombing, she gathered her six children and began her journey to the safety of a refugee camp.
The journey was not an easy one. Onnab and her children were able to get a ride on a truck, but along the way the truck broke down. For three days, they were stranded in a harsh, war-torn environment as they waited for the truck to be repaired. They had little food and no water. Onnab prayed, and soon they were again on their way to the camp in the repaired truck.
When they arrived at the camp, they received clothes, blankets and utensils. And in December of that year, Onnab received something much more precious — the gift of eternal life — when she placed her faith in Jesus.
She also received a Bible in the Arabic language. "This Bible had great impact in my life as a new believer," she told a VOM worker. "I am happy because … that … guides me now in the prayers, and also this is what I am using as my weapon to ask God in a daily basis to bring peace in the entire country of Sudan. I give thanks to the well-wishers who provided the Word of God to us because we did not come with anything. … I will continue praying for them, and also I ask them to continue praying for us."
VOM distributes Bibles in war-ravaged Sudan, where those who turn from Islam to Christ are persecuted by family members and are forced to flee to refugee camps because of the war. Believers in Sudan are facing some of the world's worst poverty, war and even genocide, in which Arab-Sudanese are trying to eradicate the black African Sudanese people in conflict areas like the Nuba Mountains. In addition, the Sudanese government is trying to eradicate all Christians and churches in its ongoing campaign to Islamize the nation.
Bible distribution is critical in Sudan. The Bible is the most fundamental tool for equipping believers in regions dominated by Islam. VOM is distributing Bibles in the different languages of those who live in the Nuba Mountains.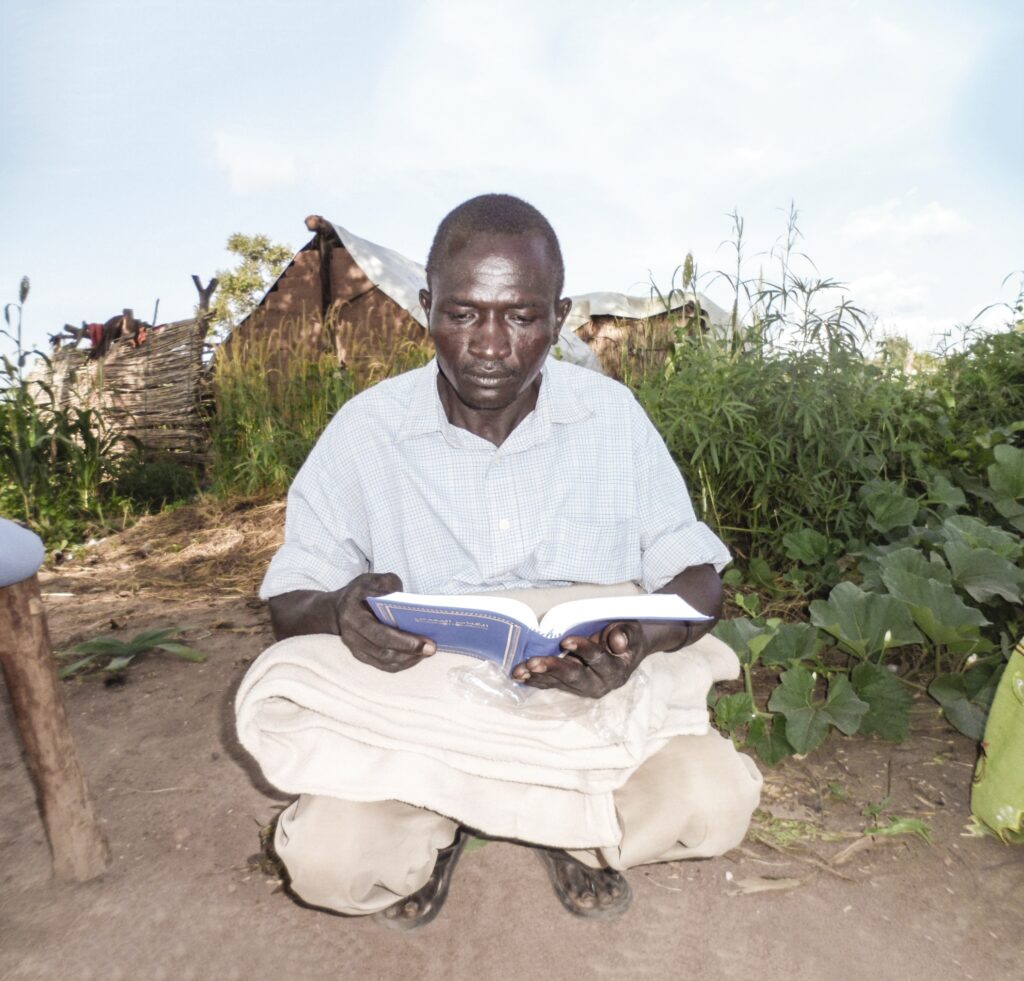 After a Bible distribution among churches in Sudan, a VOM worker said, "The timing was good. The Bible came in during war … when people really needed [the] Word of God for encouragement. During war, Muslims take advantage of spreading Islam with handouts to lure Christians and convert them into their religion, so the Bibles came at a handy time, and this saw churches flourish and grow in number. The Bibles have changed many people's way of thinking about God, as a number of Muslims have already accepted Christ."
But Bibles are still in high demand. After one distribution, our worker said that believers who received a Bible shared theirs with groups who didn't receive one. "To fight the deception of Islam, to find strength and encouragement to persevere amidst great persecution and also to represent the love of Christ to their enemies in the region," he said, "each believer needs a Bible."
Greatest Eternal Gift Replaces Loss of all Earthly Possessions