Christian Somali Refugee Flees Muslims Seeking to Kill Him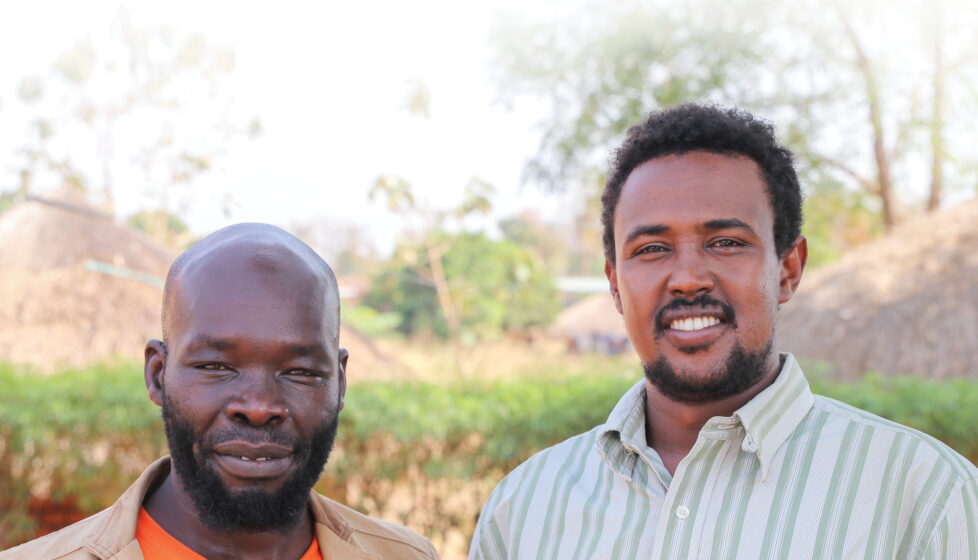 Adam's light skin and Arabic features immediately give him away as a Somali in his adopted country of Uganda. When his students at the missionary training school meet him, the first words that come to mind are "terrorist" and "spy." But Adam relishes the opportunity to upend their stereotypes by sharing how he became a new creation in Christ after several decades as a practicing Muslim.
On the Run
At age 17, after his father had been killed by the Somali Islamist group al-Shabab, Adam joined the nearly 2 million other Somalis who have fled the violence in their homeland to live elsewhere. He moved to Uganda, where he had relatives among the 40,000 Somali refugees already living there. Reflecting on his experiences, he realized, "Somalis are not suffering at the hands of the people we hate, but we are suffering at the hands of the people we love."
If the Islamic faith had motivated al-Shabab to kill his father, Adam didn't want anything to do with it. He began searching for something else, and he didn't keep his thoughts to himself. He sought out Somali Christians online and even watched the JESUS film with a group of friends. While most of his friends dismissed the movie and walked out, Adam watched it through to the end.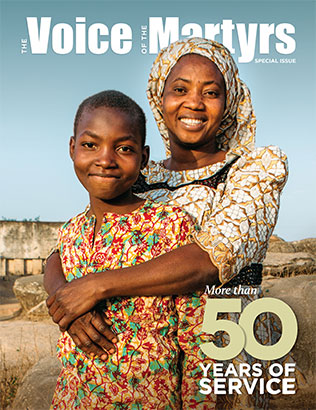 But when his cousin, who was supporting Adam financially, heard about his interest in Christianity, he enrolled him in a special boarding school for Muslims who were wavering in their faith. Only after arriving at the school did Adam realize it was designed to re-educate him on the greatness of Islam.
Adam was treated harshly at the school. Every morning at 5 a.m. he was awakened for morning prayer with a splash of cold water in the face, and he was also yelled at and beaten. Adam refused to stay at the school, and at first his cousin seemed to agree that he should leave.
During the next school break, however, his cousin took him on a trip to the Kenyan coast. And upon arrival, Adam was told they would be boarding a boat for Somalia. Adam then realized he was to be left in Somalia and forced to "regain" his Muslim faith.
Adam again fled to Uganda, and this time he was on his own. He got a job and saved enough to afford tuition at a Christian high school, but the Christian education could not overcome his lifetime cultural and religious commitment to Islam.
After graduating from high school, Adam moved on with his life with no real religious conviction. He soon married a Somali woman who was in the process of emigrating to Canada, and they learned before she left that she was pregnant with their child. They planned for Adam to emigrate as her spouse once she and their child were established in Canada.
Adam had been in Uganda for 10 years, and his spiritual yearnings had faded among the daily demands of life. But then around 2014, he reunited with a Christian friend from high school. "I have a book for you to read," the friend said, pulling out a Bible.
"This is not a book," Adam replied irritably. "It's a Bible." But he agreed to take the Bible, and with a piqued curiosity he began reading it. He soon found himself again looking for Somali Christians to speak with online, and he again watched the JESUS film. At age 28, he placed his faith in Jesus Christ, and there was no turning back.
Death Threats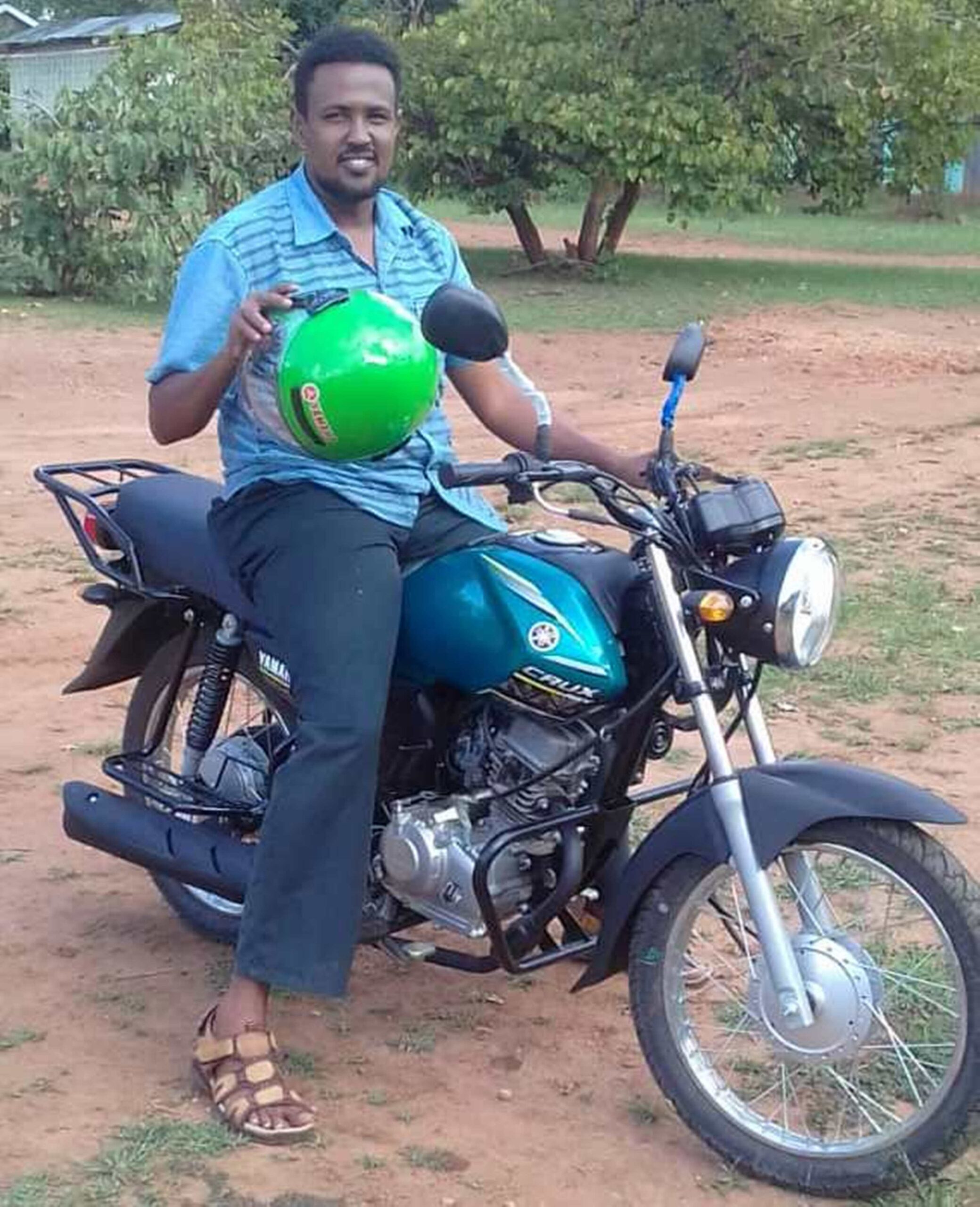 Unafraid of showing his Christian faith, Adam stopped going to mosque … and the Somali community took notice. He was denounced from the mosque pulpit, and Somali leaders offered a reward to anyone who would kill him.
One evening when he returned home, his neighbors told him that his cousin and a group of men had come looking for him, intending to kill him. Although he knew his life was in danger, he was more concerned about what his Muslim wife would say about his new Christian faith.
He avoided her calls as long as he could before finally facing her inevitable question: Was it true that he had become a Christian? When he confirmed the rumor, she promptly told him their marriage was over. "I am no longer your wife," she said, "and you will never speak to your son again."
He was heartbroken by his wife's reaction, but the truth of Christ was firmly planted in his heart. He knew that Jesus was the only way, and he was willing to give up everything to follow Him.
His wife's rejection was the beginning of the toughest period in his life. The Somali community rejected him because he was a Christian, Christians mistrusted him because he was Somali, and he was disillusioned to learn that Christians from his church were visiting bars after church.
He soon began questioning whether his faith in Jesus was worth it. "I was stressed and confused," he recalled. But at that point, he was introduced to Pastor Norman, a VOM-supported front-line worker who ministers in the border regions of Uganda that are increasingly influenced by Islam.
After mentoring Adam for about three months, Norman helped him apply to a missionary training program. At first, the program's leaders had security concerns about admitting a new Somali believer, suspecting that he could be a spy. But on Norman's recommendation, they reluctantly allowed Adam to join them.
Somali for Jesus
Several months of missions training followed by three more months of active missions work were revolutionary for Adam. He had found his calling. After completing the program, he joined the teaching staff, training young people for work in the missions field.
Each new term, he receives a new group of young students from all over the world. And while many are shocked to see that their teacher is Somali, they soon learn that he loves Jesus and actively reaches out to Somalis online and in person with the gospel.
In early 2018, Adam's wife called and let him talk to his son on the phone. Although they have stayed in touch since then, she maintains that she will accept him back as her husband only if he returns to Islam. Adam still loves her, but he will not turn his back on Jesus. "Pray that one day we shall unite again — but as Christians," he said.
Adam receives frequent death threats, and as far as he knows his cousin still wants to kill him. Meanwhile, he continues to serve where God led him. "God has my life," he said, "and if he wants me to live, I will live."
He may look like a terrorist to others in the region, but Adam has found his true identity and purpose through faith in Jesus Christ.
Christian Somali Refugee Flees Muslims Seeking to Kill Him