American Missionary Couple Martyred in Uganda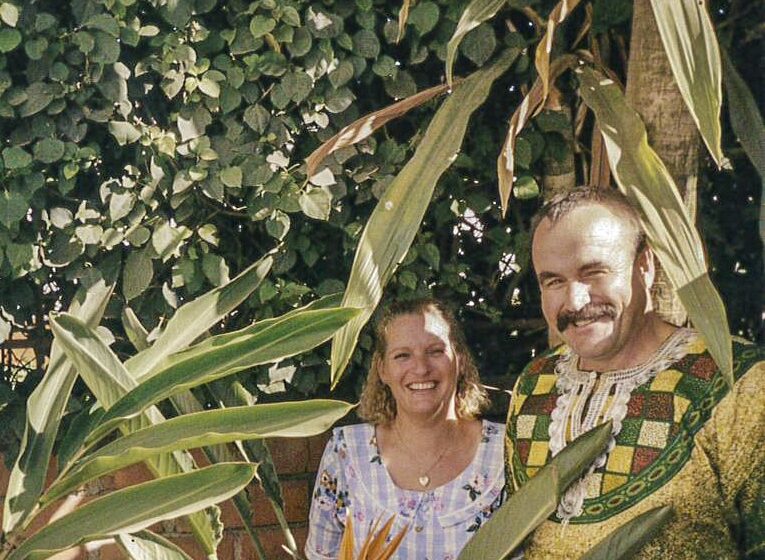 In the late 1990s, a Wisconsin couple left their farm and family behind to share the love of Christ in Africa. Years later, their loved ones are left with grief and lingering questions about how and why the couple were killed at the Christian training center where they served.
In 1997, Warren and Donna Pett sold their 96-year-old family farm and 110 Holstein cows in Mukwonago, Wisconsin, after sensing God's call to the mission field. They said goodbye to their children, a grandchild, their parents and other relatives who lived near the farm, then boarded a plane to go serve strangers in a faraway land.
The couple, both in their early 40s, had made the decision to enter the mission field a few years earlier, following a missions conference at their church. They felt God nudging them to use their decades of farming experience to teach agriculture to African youth and share the gospel along the way.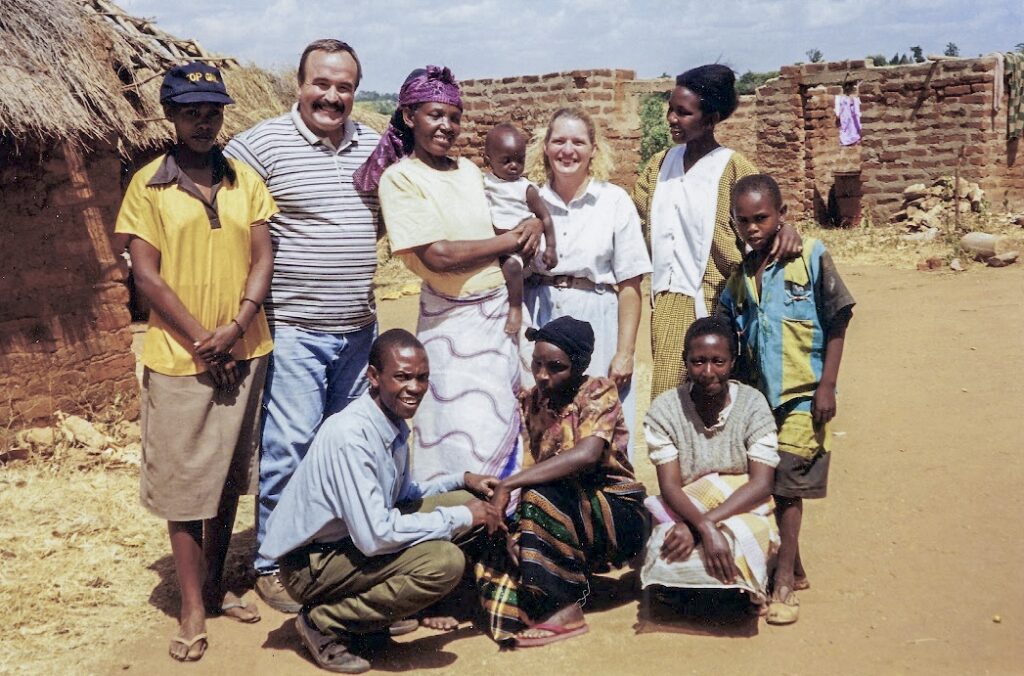 The decision didn't surprise their children, Marita Verhalen, Saul Pett and Ezra Pett. They have fond memories of their mother reading her Bible and praying each morning on the couch, and their father's faith is also part of their family heritage. Warren often wore a Christian-themed T-shirt, hoping it might help him start a conversation about Jesus with people he met.
"They had always been completely invested in God," Saul said. "Our parents were absolutely certain of where they were going when they died. Because of that certainty, they were willing to go wherever they felt they were called to go. If you had told them before they left that leaving would cost them their lives in service of their Lord, they still would have gone. It wouldn't have changed their minds. It might have changed how they said goodbye, but nothing was stopping them."
Faith Where There Is Fear
Initially, Warren and Donna prepared to work at an agricultural school in the Democratic Republic of the Congo. The country's ongoing civil war, however, forced them to change their plans and move to Nairobi, Kenya, where they served in administrative roles with a missions organization. They also volunteered in orphanages and with churches in the city's slums, and worked with local missionaries witnessing to people in more remote areas.
Then, in 2002, they learned of an opportunity that aligned with what they viewed as their original calling. Leaders of an organization called Here Is Life invited them to teach agriculture at a new school in northwestern Uganda. "As they were leaving," Saul said, "pieces just fell into place so it felt very God-centered as they were doing it. They definitely saw God's hand in the whole thing as it happened."
Warren and Donna moved to Uganda's Yumbe district, which at the time shared a border with Sudan (now South Sudan). Yumbe is the only majority-Muslim district in Uganda, which is predominantly Christian. It is also one of Uganda's poorest districts. "They were excited at the time because they were actually able to do what they wanted to do, working with agriculture," Ezra said. "They were just doing what God had told them to do, and God gave them this great opportunity."
Surprisingly, a local Muslim elder had donated more than 1,000 acres to Here Is Life to establish the school, known as the Evangelical School of Technology in Aringa (ESTA), trusting that it would benefit the entire community. The school was located among the Aringa people group. While 85% of Ugandans are Christians, 89% of the Aringa are Muslims.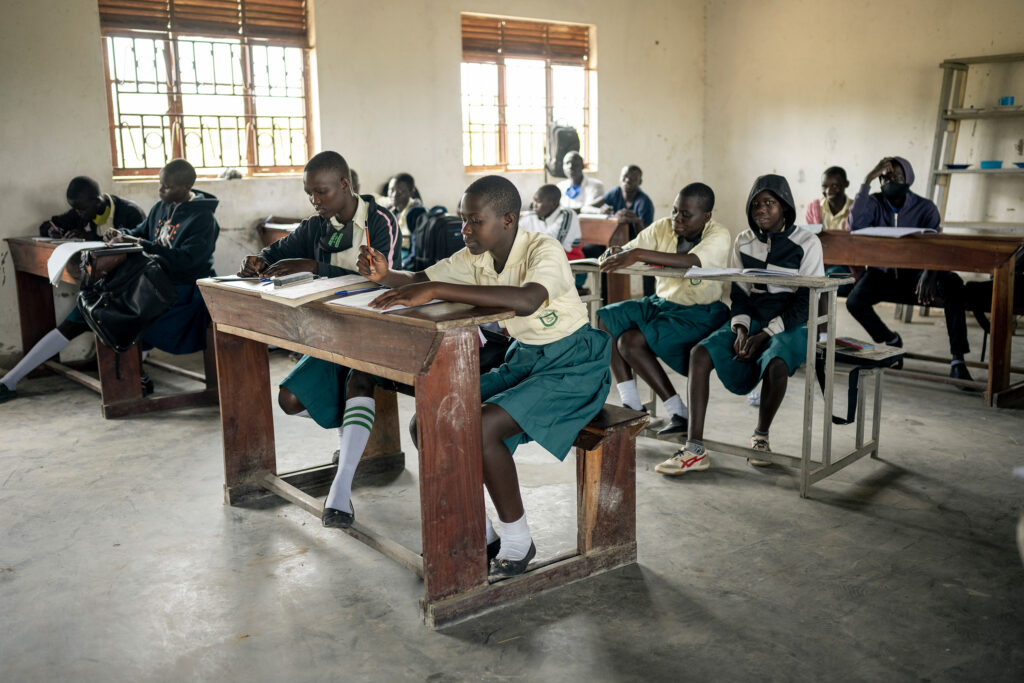 ESTA promoted spiritual growth through leadership development, biblical training and evangelistic outreach while teaching skills in areas such as agriculture, carpentry and computer training. Graduates of the school have gone on to plant churches, start small businesses and help shape their communities.
The school itself was built near the edge of the donated land. And Warren and Donna, along with other staff and students, lived in temporary mud huts with thatched roofs while permanent housing was under construction. The remainder of the land was to be farmed in service to the community.
Those in the community, however, weren't entirely welcoming of Christians. Tensions between Muslims and Christians had increased as a result of the United States' conflict with Iraq, with fanatical Muslims viewing the war as an attack on Muslims by Christians. Prior to Warren and Donna's arrival at the school, two missionary couples had been attacked.
Saul said that although his parents were aware of the increasingly hostile environment they were entering, they approached their work without fear. "They felt so calm and felt so assured by the way it all came together that they didn't concern themselves with it because they felt that was where they were supposed to be," he said.
Sometime after Warren and Donna started teaching students, Here Is Life's director at the time, Isaac Anguyo, received threatening letters from local Islamic leaders. Fearing the school's growing Christian influence, the Islamic leaders ordered him to shut down the school.
Heather Miller, a missionary who became a close friend of the Petts, said Warren wasn't afraid. "I think he knew why he was there and that he was called," she said. "He wasn't going to be shaken by these threats."
Letting Go
When Warren and Donna left for Africa, their children were just starting their adult lives. Saul, who was 21 at the time, was soon to become engaged to marry; Ezra had recently graduated from high school; and Marita and her husband had just had their first child.
Although the children could still call their parents for advice, Warren and Donna's physical absence left a void in their lives. And over time, the three siblings understood that while their parents loved them deeply, they were committed to heeding the Lord's call.
"I don't think any of us felt like we could have changed it or would have wanted to," Saul said. "That is the life they wanted, so they had the full support of the family. They were going there with the knowledge that we knew it was going to be hard but still supported what they did."
The couple's decision to sell the farm was also accepted, though it did affect other family members. Saul said that while his grandfather was extremely proud of Warren's faithfulness to the gospel, he had hoped family ownership of the farm would reach the fifth generation. "I think if my dad had stayed in farming, eventually one of us would have taken it," Saul said.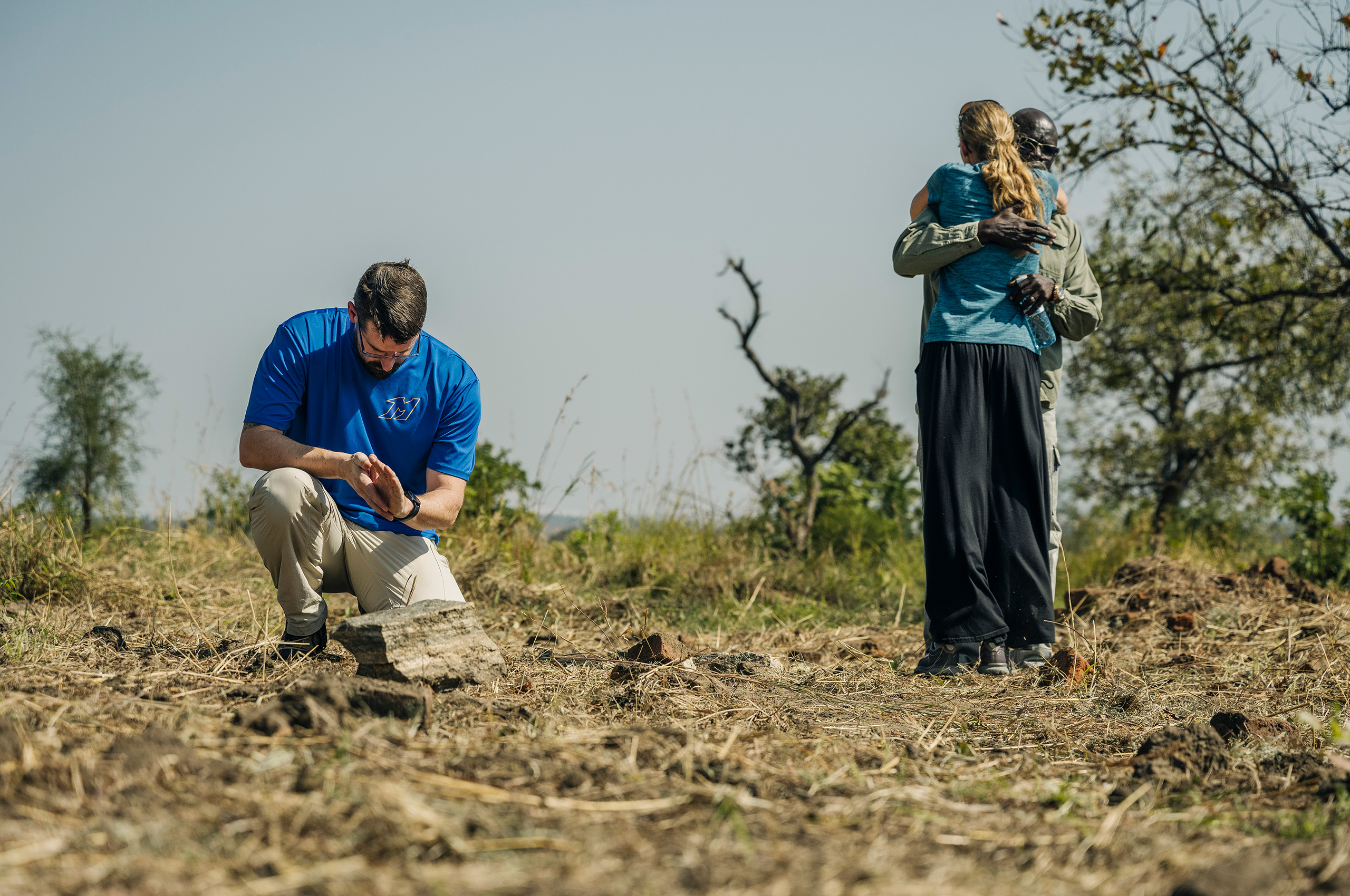 The children never visited their parents in Yumbe, but Saul and Ezra did travel to Africa in the early days of their parents' missions work and were able to see them living out the calling God had placed on their hearts. Saul recalls his father's openness in sharing the gospel with a Muslim guard who accompanied them on a hike to look for hippos. "Rather than enjoying the hippos and enjoying the conversation with his son that he hadn't seen in three to four years, he was witnessing to this guard," Saul said.
Unprompted, Warren asked the guard if he was a Christian. The guard responded with a puzzled look. "I looked at my mom," Saul said, "and I remember her looking at me, shrugging her shoulders and saying, 'Everywhere. It doesn't stop.' That was just who he was — completely fearless in sharing his faith with whoever would stand next to him long enough to hear it."
Ezra, who served a year in Africa doing community health evangelism, remembers walking through the slums with his parents, admiring his father's ability to talk comfortably with all he met. "Pretty much everybody knew him," Ezra said. "It was like a proud dad moment, but for me. Those are good memories."
Taken by the Darkness
On the evening of March 18, 2004, Warren and Donna visited with ESTA's director, Anyandru "Elly" Moses, who had just returned from a week of meetings. He had left the Petts in charge in his absence, so the three discussed the week's events over dinner and spent time in prayer with students and other staff.
As the night grew long, Warren and Donna retired to their hut. And minutes later, Elly and Jackson, another staff member, left the students and followed the Petts up the hill toward their own housing. Suddenly, they were stopped by two armed men with covered faces wearing military fatigues. Forcing Elly and Jackson to sit on the ground, the men demanded to know where the leaders of the school were.
When two students saw what was happening, they ran to Warren and Donna's hut to alert them of the gunmen. The boys knocked on the Petts' door several times and tried calling their names, but they never got a response. Concerned that the gunmen could be following them, the boys then decided to hide. But before they could reach cover, a shot rang out and one of the boys fell to the ground, yelling in pain. The gunman moved closer and shot him several more times, killing him. Meanwhile, the other student ran another direction and escaped unharmed.
When Warren heard the commotion and opened the door to the hut, the gunmen ordered him and Donna to come outside and kneel next to each other. They then shot them to death.
The gunmen broke into several buildings, stealing cellphones and cash before setting the buildings on fire and terrorizing students, staff and others on the campus. After the attackers left, Elly and others found the bodies of Warren, Donna and the student. Another student who had been shot near the Petts' hut told school staff what had happened, and as the school's buildings burned, Elly sat near Warren's and Donna's bodies until help arrived.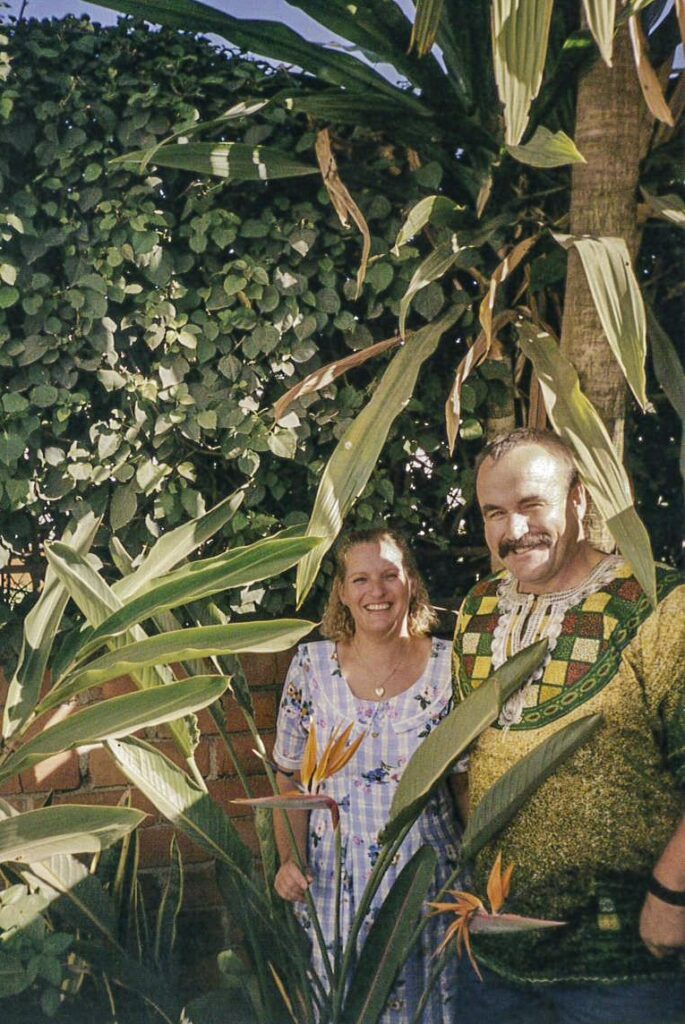 It is unclear who carried out the attack and why they chose the school. Initial news reports stated that the murders were the result of a failed robbery, and some media outlets simply dismissed the attackers as "thugs." Based on the attackers' military fatigues, covered faces and weapons, however, Marita, Saul, Ezra and the ministry staff see a clear intent to kill. They believe the attack was a result of the school's growing influence on the Muslim community.
"It was definitely planned," Ezra said. "They were targeting the leaders of the school … in the hopes that the school would then collapse."
While some local Islamic leaders reportedly rejoiced in the killings, many Muslims living near the school expressed sorrow over the lost lives. The Muslim elder who had donated the land expressed sincere grief, even urging the Muslim community to share anything they might know about the attack.
Wounded Faith
Back in Wisconsin, Warren's father, Norman, shared the tragic news with the family at his house. The children were left broken and angry.
Saul, who had only recently returned to the faith, said he went outside and yelled at God. "I was done talking to Him for the foreseeable future," he recalled.
When Saul went back inside the house, he joined Norman, who was talking with their family's pastor. Norman put his hand on his grandson's shoulder and looked at the pastor. "I don't think at my age I can handle being the spokesperson for the family in this situation," he told the pastor, "but this guy can."
"I just about fell over," Saul recalled.
While Saul has retained his faith and is confident of his salvation, he admits to a strained relationship with God. "A daily relationship with the Lord is very difficult when you feel like He took your parents away," he confessed, "especially when you feel like He took them away while they were doing His work."
Similarly, Ezra said the anger and pain he experienced complicated his faith for years. "I've always had faith, but I put it on the back burner," he said.
Members of the church in Yumbe where Warren and Donna worshiped also mourned their loss. "All the believers actually went to ESTA and sat in the ashes for five days and grieved and mourned with the staff and students," said Heather, the Petts' missionary friend in Uganda.
A Shaken Yet Inspired Ministry
Since the attack, Here Is Life has closed the school for financial reasons and shifted its focus to helping the local church reach out with the gospel and respond to the needs of refugees from South Sudan.
"The services ESTA intended to provide the community were disrupted by tragedy," Elly said. "The halting of potential ministries is difficult to understand. However, the vision remains to use the land and resources to further advance the gospel among the Aringa people."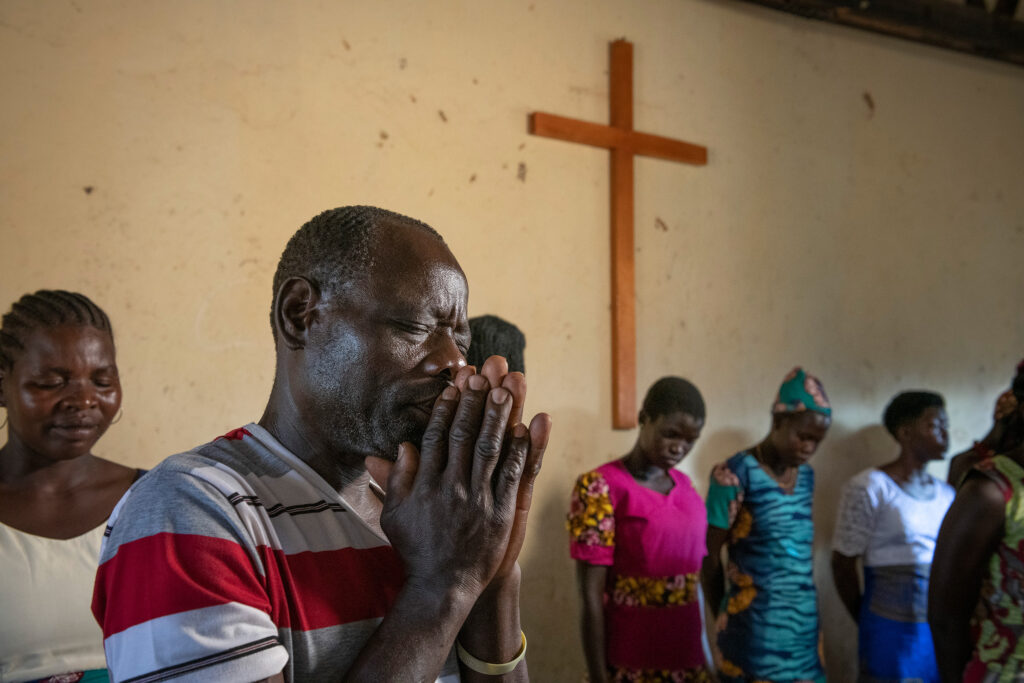 Elly and Isaac have risked their lives trying to learn who was behind the killings, while also working to maintain a relationship with Marita, Saul and Ezra. Shortly after the attack, Elly returned to Yumbe, where he continues friendly debates with Islamic leaders despite his colleagues' concerns for his safety. And Isaac also now visits Muslim communities to share the gospel.
"Their deaths inspired us not to fear Islam but to confront all the lies with boldness," Elly said. "From a physical perspective that was the end, but from a spiritual perspective it was the beginning of the battle."
Saul said he sees Elly's evangelism of Muslims not only as honoring Christ but also as a tribute to his father. "I truly respect that [Elly] felt that my parents inspired that in him," Saul said. "That was Dad."
A Growing Witness
While struggling with questions about why God allowed their parents to be killed in Uganda, Saul and Ezra trusted that He would use their deaths for good. "[He] has to," Saul said, "or He wouldn't have allowed it to happen."
Saul already sees hopeful signs, including the widespread sharing of their story. Before Warren and Donna left for Africa, a local newspaper reporter interviewed them and wrote a series of articles introducing them to the greater Milwaukee area.
Saul said that many people had heard their story. "They heard that they had no good reason to go or to care about these people but they went there," Saul said, "specifically because they felt led by God to go there and witness."
Following the attack, the newspaper ran another series of articles about Warren and Donna, this time focusing on the sacrifice they willingly made in their obedience to God. "I have to believe that the number of people who heard that story and latched onto it or used it to help fuel their faith, and the number of seeds that were planted at that time … is exponential," Saul said. "I think that is a good portion of 'the good.'"
One of the articles written about Warren and Donna helped save a struggling new church. When the pastor of a larger church read about their sacrifice in the newspaper, he decided to step down from his position in the larger church and lead the new, smaller church.
"He was inspired by my parents' story to take this step of faith into something that was outside of his comfort zone," Saul said. "Their story is spreading, and because of their deaths they have been able to witness to thousands and thousands of people."
Saul and his wife became members of the newer church led by that pastor, and today the church has more than 200 members. They meet in a building less than two miles from the old family farm.
"My dad planted a lot of seeds when he was alive as a farmer," Saul said, "but when God chose to take him away, He just crop-dusted the whole area."
Their Story Continues
Ezra's right arm bears a tattooed tribute to his parents' sacrifice — a lion and lioness, a burning hut with two halos rising heavenward in the smoke, the three crosses of Calvary and an acacia tree outlined by a setting sun. "A lot of times people ask, 'What's the story behind it?'" Ezra said. "I try to share as much as I can. It does open doors to talk to people."
Although family members still find it emotionally difficult to talk about Warren's and Donna's deaths at times, they know it's something they must do. "If my parents' story inspires other people to step outside their comfort zone, … witnessing to their neighbor or going to the mission field, then if we didn't tell it, when I do get to heaven my mom is going to smack me by the head," Saul said.
In early 2022, Saul and Ezra traveled to Uganda for the first time. Ezra, who has a background in drilling water wells, wanted to help provide a water source for the community, but the trip served another purpose as well. "I came here to build a well in memory of our parents," Ezra said. "God had me go there for a completely different reason — to start healing and to start to rebuild my relationship with Him."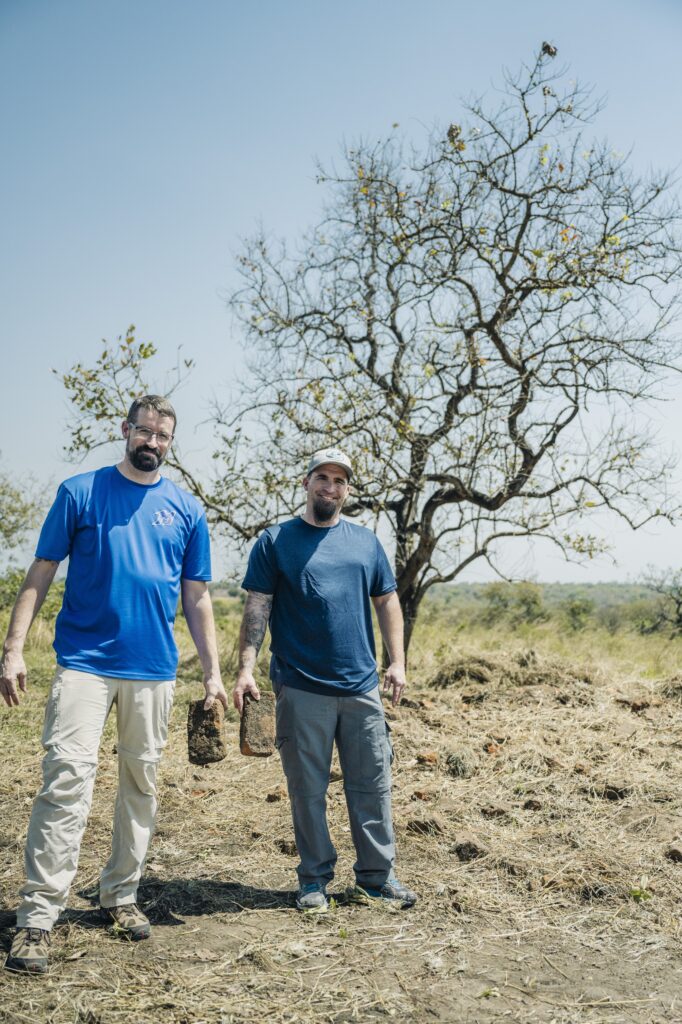 Saul and Ezra said the trip opened their eyes to their parents' influence among the Aringa people. And they also learned that they weren't the only ones still mourning. More than eighteen years after the attack, many in Yumbe still carry their own anger and grief.
With Elly as their guide, Saul and Ezra visited the place where their parents were martyred. They talked openly with Here Is Life staff and other believers in the community, facilitating further healing and reconciliation on both sides.
Inspired by "warriors of faith" in Yumbe who turned their grief and anger into a commitment to advancing God's kingdom in a place that is hostile to the gospel, Saul and Ezra said they witnessed a depth of faith they hadn't experienced before. "In America, we think Christianity should make our lives easier and better," Saul said. "There, most times Christianity makes their lives harder, and they chose it anyway. That … is something we don't understand here."
Warren's and Donna's faithfulness to Christ left a lasting impression on both the Christians and Muslims they worked with, and their children are confident that God will continue to use their story for many years to come. "Nothing ended with the death of my parents," Ezra said. "[Their story] is still continuing."
American Missionary Couple Martyred in Uganda