Margaret Wilson and Margaret MacLachlan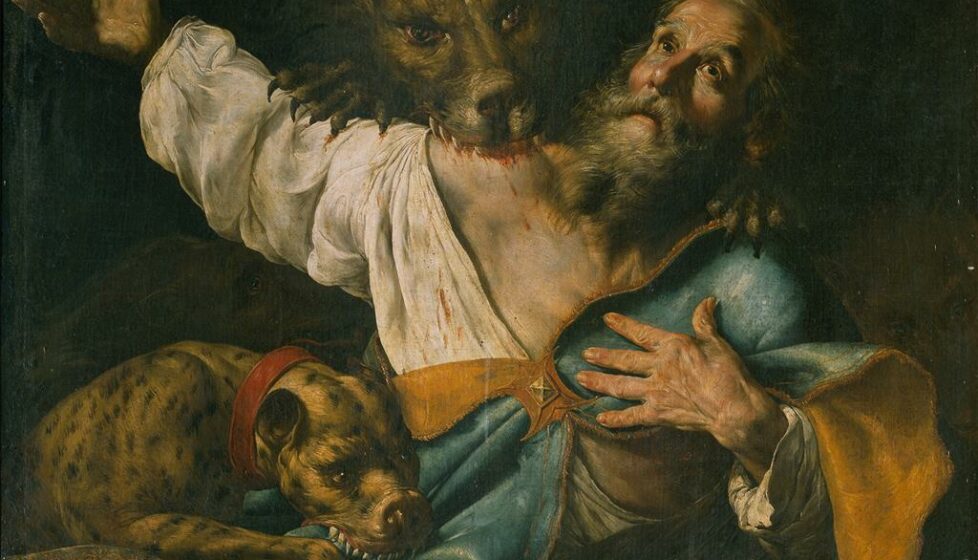 Eighteen-year-old Margaret Wilson could see the older woman,
Margaret MacLachlan, roped to a stake, waiting for the tide to
cover her. This slow, methodical death by drowning was ordered
by the court at Wigtown for their refusal to swear allegiance to Charles
Stuart, King of England, and to his church. Wilson, too, had refused the
oath, yet her stake was deliberately closer to shore so that she, witnessing
the death throes of the other woman, might think better of her Covenanter convictions and save her own life.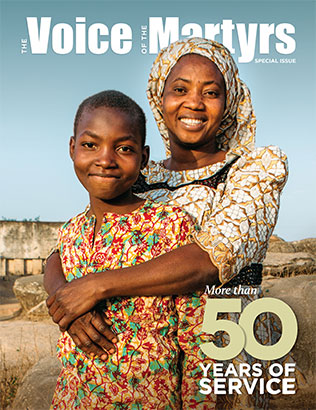 The elder Margaret, MacLachlan, farmed the pitiful soil granted to peasants near the small village of Wigtown, Scotland. Not educated, yet intelligent and full of wisdom, widow MacLachlan had been convinced by Presbyterian preacher James Renwick that the Church of England had surrendered its integrity to the corrupted English king. It was a lost church, loyal to the Stuarts above all, not to be confused with Christ's church of the Gospel and true sacrament. Against both tradition and law, MacLachlan declined to worship in her parish church but met with Covenanters in her own home. For this she was a marked woman.
Margaret Wilson, a teenager, was the oldest of three children of a prosperous farmer near Wigtown named Gilbert Wilson, who had complied with the law and worshiped where and how the king demanded. His two daughters and son, however, were religious rebels. When the children were too frequently absent from Sunday worship, officials used intimidation and threats so intense that the children fled to nearby mountains for safety. The boy, Thomas, was not heard from again, at least in history's records. But the two sisters, cold and hungry, sought refuge in the home of fellow Covenanter Margaret MacLachlan. All three were betrayed by neighbors, arrested and imprisoned.
Their trial was a farce of justice. The court, perhaps all too aware that it had become a laughingstock, demanded that the three criminals sign the Oath of Abjuration, certifying that they were not aligned with the Cameronians (led by Richard Cameron), who had challenged Charles II both politically and as head of the church. In effect, the Oath was a pledge of loyalty to the king. All three refused.

Frantic, Gilbert Wilson raised enough money to buy his younger daughter's freedom, but not Margaret's, who was sentenced on April 13, 1685, to be "tied to stakes fixed within the flood-mark in the water of Blednoch…there to be drowned." As for MacLachlan, the crown was simply glad to be rid of her. "Don't speak of that damned old b—ch," one accuser said. "Let her go to hell."

At low tide on May 11, the two condemned Margarets were each fixed to their stakes. MacLachlan, weak from prison, was put furthest from shore. She died first, after a short struggle for life. Guards allowed the surf to nearly quench Wilson's life before they pulled her from the sea. They demanded again she pledge fealty to the crown. She replied, "May God save the king, if He will."

Tied once more to her stake, guards pushing her under the tide, Wilson died singing.

Remember not the sins of my youth or my transgressions; according to your steadfast love remember me, for the sake of your goodness, O Lord!
Psalm 25:7
This story is an excerpt from Foxe: Voices of the Martyrs. You can get your own copy free with any donation to The Voice of the Martyrs.
Margaret Wilson and Margaret MacLachlan