For 2020 income tax benefits, make your gift before midnight Central Standard Time on Dec. 31.
HELP MAKE 2X THE IMPACT with the $500,000 Giving Challenge
for our persecuted brothers and sisters in Christ!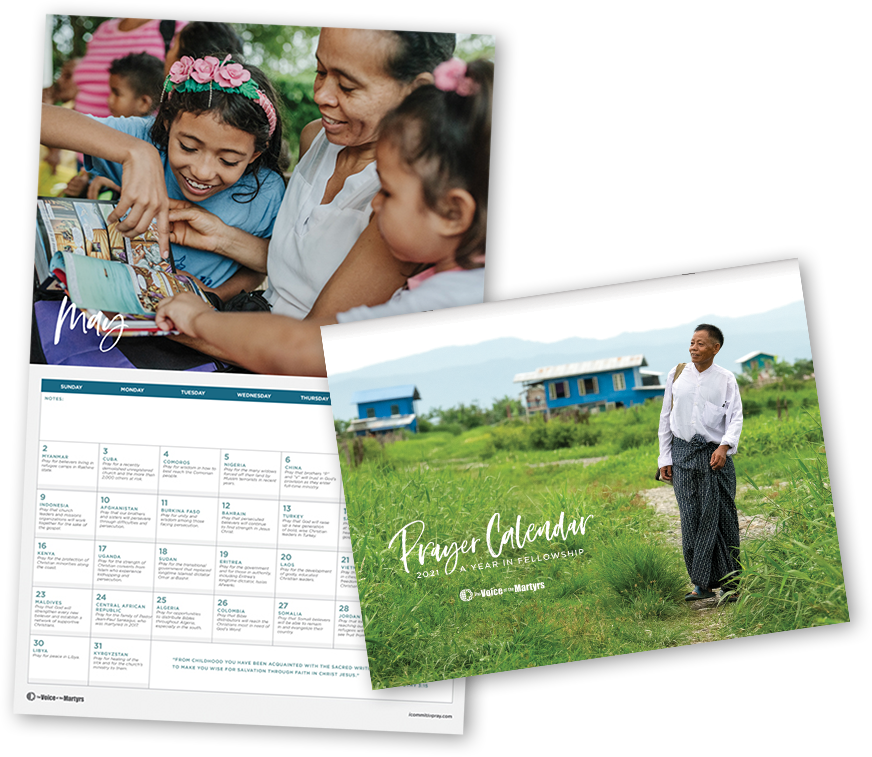 To thank you for your contribution, we will send you a complimentary copy of our 2021 VOM Prayer Calendar, an excellent reminder to pray for your persecuted brothers and sisters in Christ every day throughout the year.
Thanks to a challenge gift from a generous VOM donor, your year-end gift to Persecution Response or Front-Line Ministry will help make 2x the impact.
Your year-end, tax-deductible gift to help meet this challenge will assist in the following ways:
Provide Persecution Response, such as food, living expenses, educational assistance and vocational training, to Christians who have suffered persecution for their faith in Christ.
Equip Front-Line Workers by providing them with evangelism and discipleship tools, such as bicycles for transportation to rural areas, a solar-powered video projector for ministry work and training at an underground seminary.