Jordan
Restricted
Overview:
Jordan has experienced an influx of refugees from neighboring countries over the past 70 years, with nearly half the current population composed of refugees. Syrians began arriving in large numbers during their civil war, which began in 2011. The majority of Christian activity among Jordanian Christians in recent years has been focused on serving these refugees. Having seen God work so powerfully among Arab Muslim refugees, Jordanian Christians are emboldened as never before to reach out to their Muslim neighbors.
Major Religions:
Most Jordanians practice Sunni Islam.
Persecutor:
Christian converts from Islam are persecuted, sometimes violently, by their families and extended clans.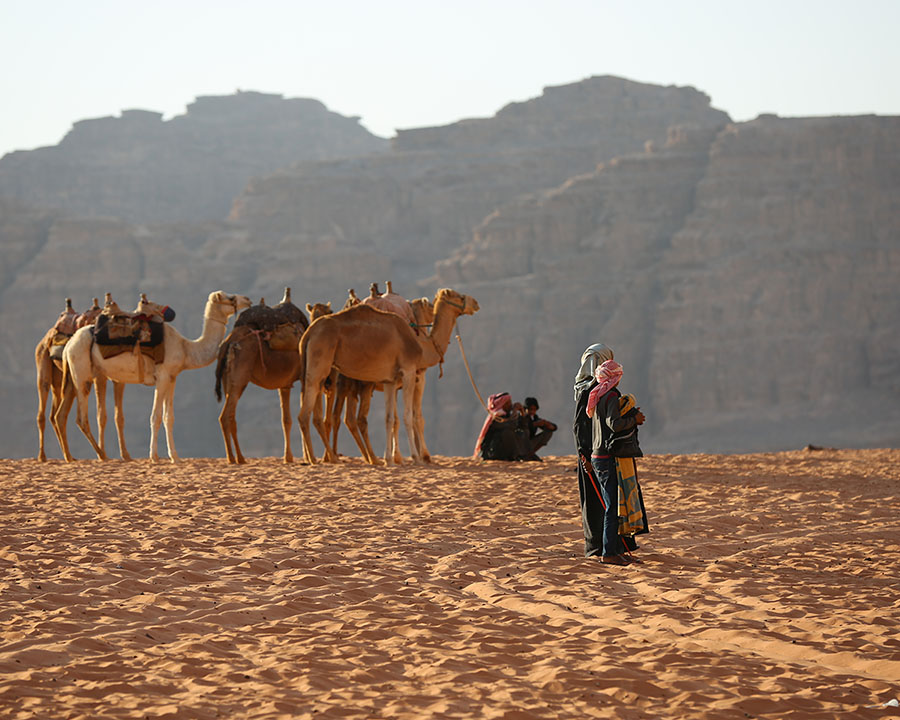 What It Means To Follow Christ In Jordan:
Those born into Christian families are allowed to worship openly and are not required to wear Muslim clothing. However, evangelism and conversions are met with retaliation by Muslim neighbors, friends and family members. Christian converts from Islam face the greatest problems; they struggle to keep jobs and sometimes their children are taken away. Tribal authorities often discipline those considered guilty of religious infractions. Jordanian Christians are constantly aware that the government could be monitoring their activities through technology or informants. When Christians are imprisoned in Jordan for apostasy, it is rarely made known to the public.
Access To Bibles:
A variety of Bibles are available through Bible societies and bookstores. Give Bibles
Prayer Requests:
Pray for Christian refugees, who are prohibited from working or attending school.

Pray that those ministering to refugees will be continually refreshed in Christ.

Pray that churches will operate without fear and boldly evangelize their neighbors.

Pray that churches in Jordan will minister to their Muslim neighbors as well as to refugees.

Pray that churches will renew their focus on raising up young leaders.

Pray that Muslims who have dreams and visions of Christ will come to know Him.