Iran
Restricted
Overview:
The Islamic Revolution of 1979, led by Ayatollah Khomeini, affected Iran more than any other event in modern history. It led to the establishment of the world's only country governed by an Islamic theocracy, now more than 40 years old. Today, many of those who committed their lives to Islamic rule are filled with despair. This disillusionment has opened new doors for the gospel, which is sweeping across the nation via satellite TV and the internet, and growing house church movements. However, the government continues its attempts to thwart this move of God. Christian leaders and pastors are often arrested and their families harassed, and some are left with no option other than to flee the country. Lack of access to Bibles and teaching resources has left house churches susceptible to false teaching. Christians inside and outside the country are working to strengthen and equip the church.
Major Religions:
Iran is the only nation in the world whose official state religion is Shiite Islam. As the world's largest Shiite country, it actively seeks the expansion of Shiite Islam by supporting the relatively new Shiite government in Iraq and Islamist terrorist organizations in Syria and Lebanon. The country is at odds with Israel and the West, as well as many nations that practice Sunni Islam.
Persecutor:
Christians are persecuted by government authorities, which have a network of informants in each city. Family, friends and community members sometimes also persecute Christians, especially when news of a conversion becomes public.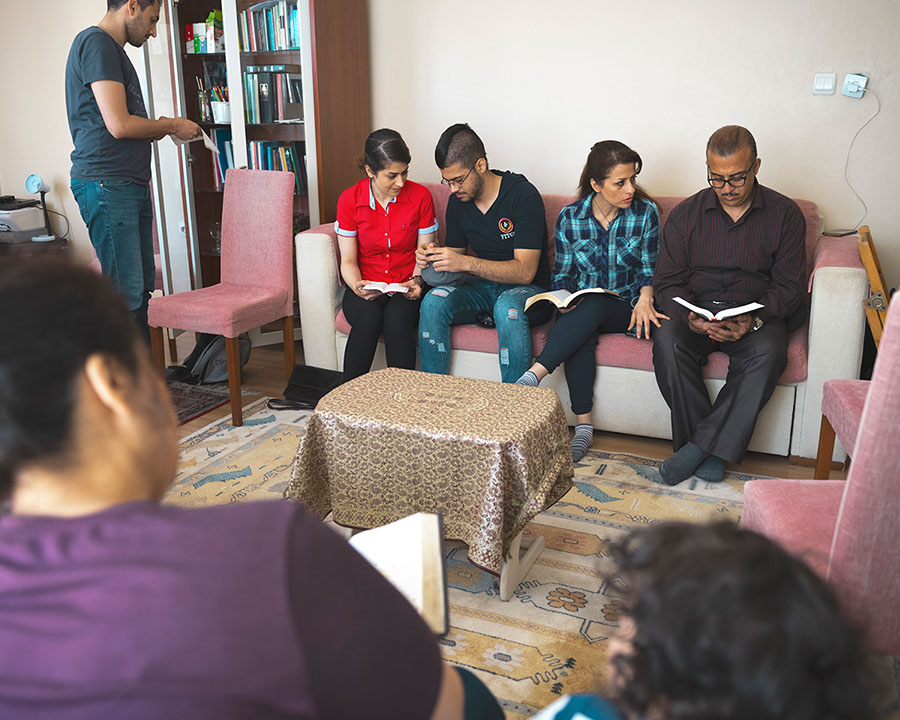 What It Means To Follow Christ In Iran:
The Iranian government is among the most oppressive regimes in the world. It is illegal to leave Islam, and Christians face the constant threat of imprisonment and being falsely charged with "acting against national security." Christians are routinely fired from their jobs, and it is difficult for a known believer to find a new job. They also are often evicted from rented homes. Many Christians gather in secret fellowships and receive teaching through Christian media smuggled into the country and through satellite television programs, which broadcast the gospel and discipleship teachings in Farsi. Several Christians are currently imprisoned, and many others are under house arrest awaiting sentencing.
Access To Bibles:
Bibles are highly restricted. It is illegal to import them and illegal to have Bibles printed in the country. Since they are so difficult to obtain, Bibles are treasured by Iranian believers. Christians have developed creative ways to obtain Bibles and distribute them, including through websites, mobile phone cards and smartphone apps. Give Bibles
VOM Work:
VOM provides encouragement, support and training for former prisoners as they rebuild their lives. We also provide discipleship and leadership training for current and future Christian leaders. VOM is actively involved in distributing God's Word to believers inside Iran. Give to VOM's Global Ministry
Prayer Requests:
Pray that gospel broadcasts focused on Iran will bear much fruit.

Pray for the boldness and wisdom of church leaders inside and outside the country.

Pray that God will protect the growing church in Iran from false teaching.

Pray for the discernment, wisdom and understanding of teams following up on inquiries made by Muslims seeking Christ.

Pray that increasing difficulties in Iran will drive many to seek the Savior.

Pray for the comfort and courage of those imprisoned because of their faith in Christ.